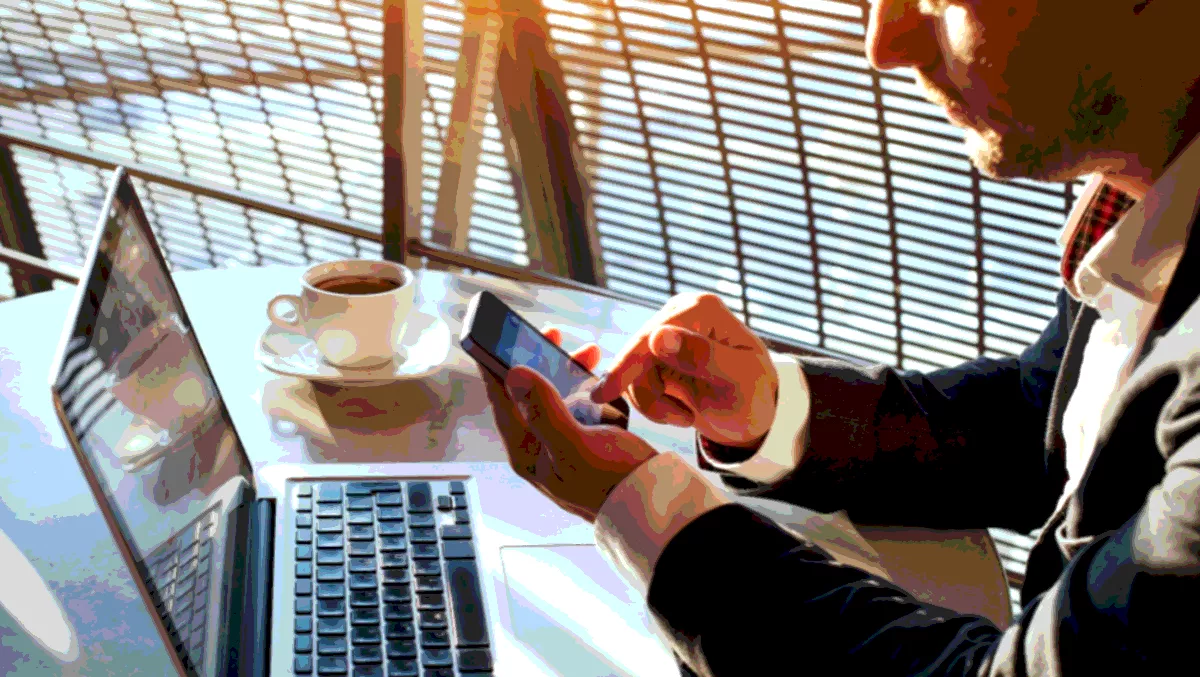 Getting the competitive edge in security sales with Fortinet
FYI, this story is more than a year old
Selling network security solutions should be easy.
Every day headlines shout out the latest data breach, hack or network outage.
Adversaries are getting smarter and faster, and government regulations mandate 'best practices' for securing personal private information (PII).
Your clients are more reliant than ever on their network and the cloud so even minor security events can be costly.
You don't have to sell security, it sells itself.
To stand out from the crowd you need to sell your competitive edge - your team's expertise.
Everything else is secondary when it comes to the ability to understand client requirements, recommend and install the optimal mix of solutions and then maintain the relationship over time.
That takes commitment to training, upskilling and cross-selling.
In a crowded marketplace, technical acumen, professionalism and the ability to articulate the right message win the day.
"Customer loyalty only goes so far," says Swapneil Diwaan, Ingram Micro's Fortinet business manager, New Zealand's largest and most experienced distributor of Fortinet's cybersecurity solutions.
"Today's purchasers want problems solved in the shortest amount of time for the least cost. If you can't provide, they'll go somewhere else. With security hardware and software almost commoditised, contracts are awarded to the reseller that provides expert services better than the others."
Be part of the Fortinet team
"Product knowledge is just the starting point," says James Meuli, Ingram Micro's solution architect and Fortinet network security expert trainer.
"Our FortiGate I and II classes, two- and three-days respectively, cover everything from routing and virtual domains to data loss prevention and denial of service. When attendees are through, they'll have the requisite product knowledge to specify and install FortiGate firewalls with confidence. But more importantly, they'll benefit from five days of intensive interaction with us at Ingram Micro. We'll impart our experience, outline our services to resellers and welcome them as an integral part of the greater Fortinet team."
This personal interaction has a positive impact on sales.
"The Ingram Micro Fortinet team really sets the standard when it comes to ongoing support," continues Meuli.
"We're small enough that we know every active reseller yet large enough that we can provide personalised services quickly and easily, even those sticky jobs that require highly specialised skills. But most importantly we know the strengths and weaknesses of each reseller and can craft support solutions for maximum results."
Impressive growth
Fortinet is one of the fastest growing security brands in New Zealand.
"We had some 50 or so students go through our FortiGate I and II classes for Q4," says Meuli.
"Indeed, we were maxed out for space and will be offering more NSE 4 training opportunities for 2018. NSE 4 certifications are essential for resellers that want to move up in the Fortinet Partner programme. For instance, Silver Partners must have at least one NSE 4 certified team member; Gold Partners must have two and Platinum three, along with other requirements. The benefits increase with Partner level as well, especially with volume discounts."
Gearing up for more in 2018
"We are in the process of setting our 2018 training and outreach programme," adds Diwaan.
"We will be looking to increase our face time with resellers through more visits, more participation at conferences and events and more joint presentations and demos at client sites. We'll be upping our online resources as well with a more proactive information dissemination approach for threat intelligence, promotions and marketing communications. It is an exciting time to be selling security and the Fortinet brand, backed by the team at Ingram Micro, represents your best opportunity to thrive in a hyper-competitive market. We're here to help you make the most of it."
For further information, please contact:
Srinivas Kalyanasundaram (Sri), Product Manager T: 09 580 2826
James Meuli, Solution Architect / NSE4 Trainer Email: james.meuli@ingrammicro.com M: 027 552 0167
Rod Christie, Solution Architect Email: rod.christie@ingrammicro.com M: 027 568 0053
Jeffrey Whale, Business Development Manager Email: jeffrey.whale@ingrammicro.com M: 027 543 5927
Gerrard Kennedy, Business Development Manager Email: gerrard.kennedy@ingrammicro.com M: 027 543 8212
Swapneil Diwaan, Business Manager Email: swapneil.diwaan@ingrammicro.com M: 021 240 1240
Related stories
Top stories