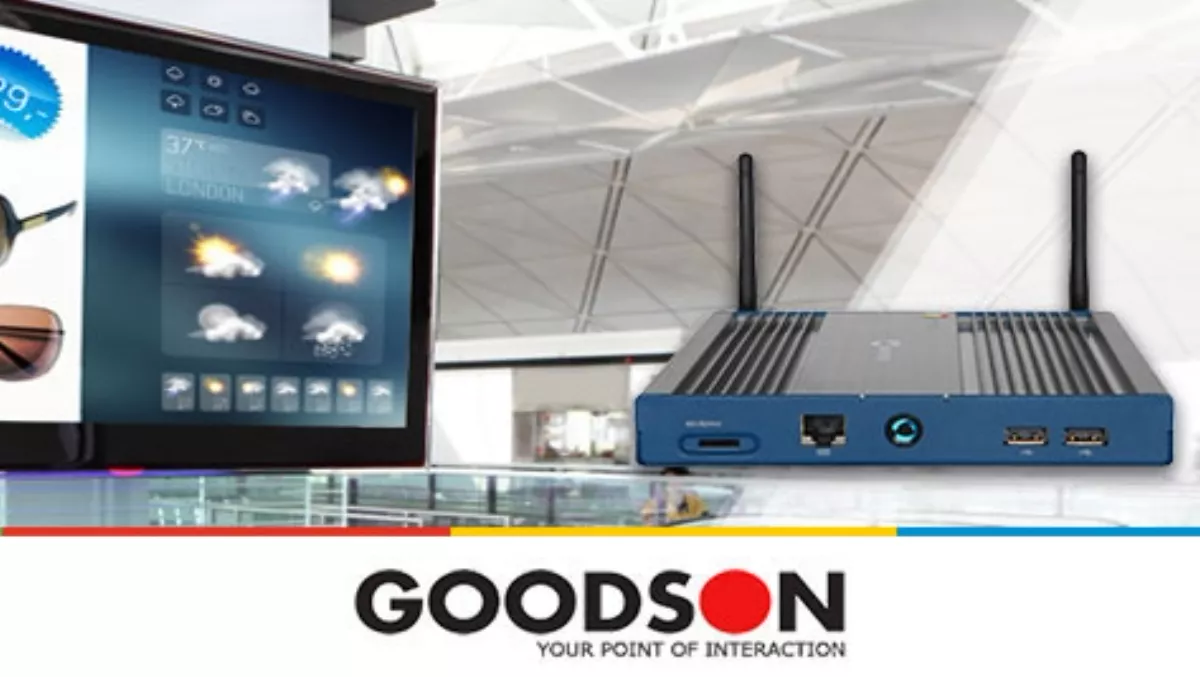 Goodson to distribute new digital signage range in NZ
Thu, 22nd Oct 2015
FYI, this story is more than a year old
By Sean Mitchell, Publisher
​POS and technology distributor Goodson Imports has announced a partnership with AOpen and Google to bring a new range of digital signage solutions to New Zealand.
"In Australia we've had success in distributing digital signage solutions, we're bringing this to our New Zealand business" says Peter Murray, Goodson Imports NZ's managing director.
Goodson has distributed AOpen in Australia for some time.
AOpen is a Taiwan-based manufacturer of flat panel screens and media players for use in digital signage. It competes with consumer flat panel manufacturers but has a key focus on very durable, reliable, commercial-grade equipment.
Its products all have three-year warranty and are designed for continuous 24/7 usage.
Not only is Goodson starting to import the AOpen product range into New Zealand but the companies are announcing a new product range.
The new range has been a collaboration between AOpen and Google to create purpose designed Chrome OS based devices for digital signage.
Chrome OS is the perfect operating system for digital signage as it's centrally cloud managed, secure, easy to deploy and is very lean in comparison to Windows, for example.
This collaboration has given birth to two new devices. The AOpen Commercial ChromeBox is a slim line media player for mounting behind a display, while the AOpen Commercial ChromeBase which is an all-in-one multi-touch device.
The devices are specifically designed with digital signage in mind. For example, they have no fans to avoid dust and airborne grease being ingested. We'll be completing a full hands on review shortly.
Both are very competitively priced and provide a whole new entry level price for digital signage solutions.
AOpen is manufacturing the display and/or the media player, then the devices run Google ChromeOS and finally a digital signage app is needed to run the content.
A number of digital signage apps are already available through the Chrome Store with leading software developer Scala not far away from announcing availability on the platform.
Stock is arriving in New Zealand shortly. Contact Goodson's Auckland office on 09 580 1769 for more information. They have Australia-based specialist technicians with experience in the products available to assist with quoting and configuration.