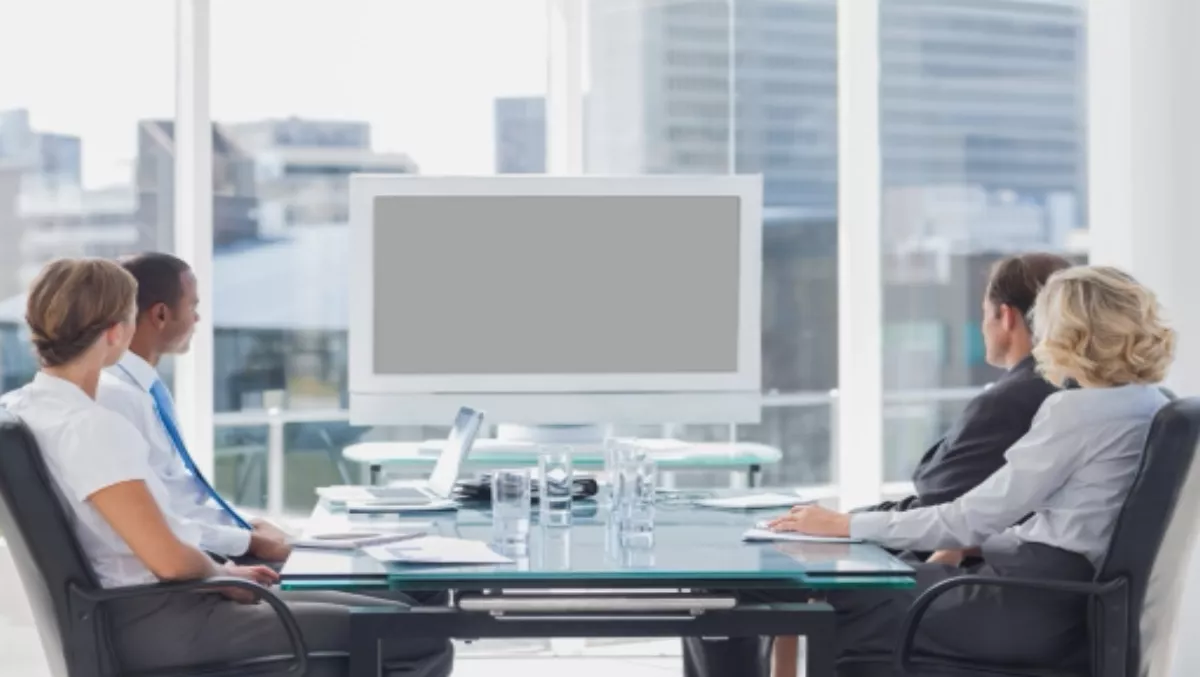 Group conferencing with Microsoft Lync room systems
Wed 19 Mar 2014
FYI, this story is more than a year old
Deane Jessep, UCFX director of business development outlines the options for group conferencing when using Microsoft Lync.
While purchasing Microsoft Lync the question of what to do in your customer's meeting rooms will need to be addressed.
If they use or need video conferencing, it may not be obvious that a PC with a webcam, speakers and microphone are not going to be suitable for their needs.
The user interface is too fiddly, one touch conferencing is impossible, and the microphone and camera will not be adequate for anything bigger than a two to four person huddle room.
There is now a complete ecosystem of options for group conferencing on Microsoft Lync, from enhanced camera solutions to complete units that come resplendent with large touch-sensitive interactive white boards and simple to drive interfaces.
Lync Room Systems (LRS) are the most integrated of the options available and they are manufactured by three different vendors, each with their own rich product history and experience: Crestron, Polycom and Smart Technologies.
Crestron is one of the leaders in room automation and their unique point of difference is that it comes with the ability to deeply integrate the rest of meeting room's functions; from blinds, to lights, and the turning on and automatic channel setting of the rest of the AV solutions that your customers' have in their boardroom.
Polycom is already the global leader in Microsoft group conferencing and they bring expertise in high end cameras; their solution is available with a special 'round table' camera that takes a seamless video of the entire room from a centre point in the table. Using voice activated switching it is then capable of framing the active speaker in a single large pane above the surround view.
Smart Technologies leads the world's interactive whiteboard market, and their effort in LRS shows it; a smart touch screen experience and enhancements to the software make for a white-boarding experience that will allow customers to drive the content in conferences in new and interesting ways.
The key points of the LRS experience common to all is that the software is a customised version of Microsoft Lync that is designed for operation by big fingers and comes on a tablet-style touch controller.
Customers will be able to book their meeting rooms from in-room or through Microsoft Outlook and Exchange using the Lync Online Meeting button, and when users walk into the room they will be able to join the meeting with a touch of a button.
Video layouts are easily changed and content sharing is done through Lync, just like your customers are used to with their desktops. All of these features lead to LRS being an intuitive and quickly adoptable technology for all sizes of modern meeting room.
This article was originally published in March 2014 issue of The Channel magazine