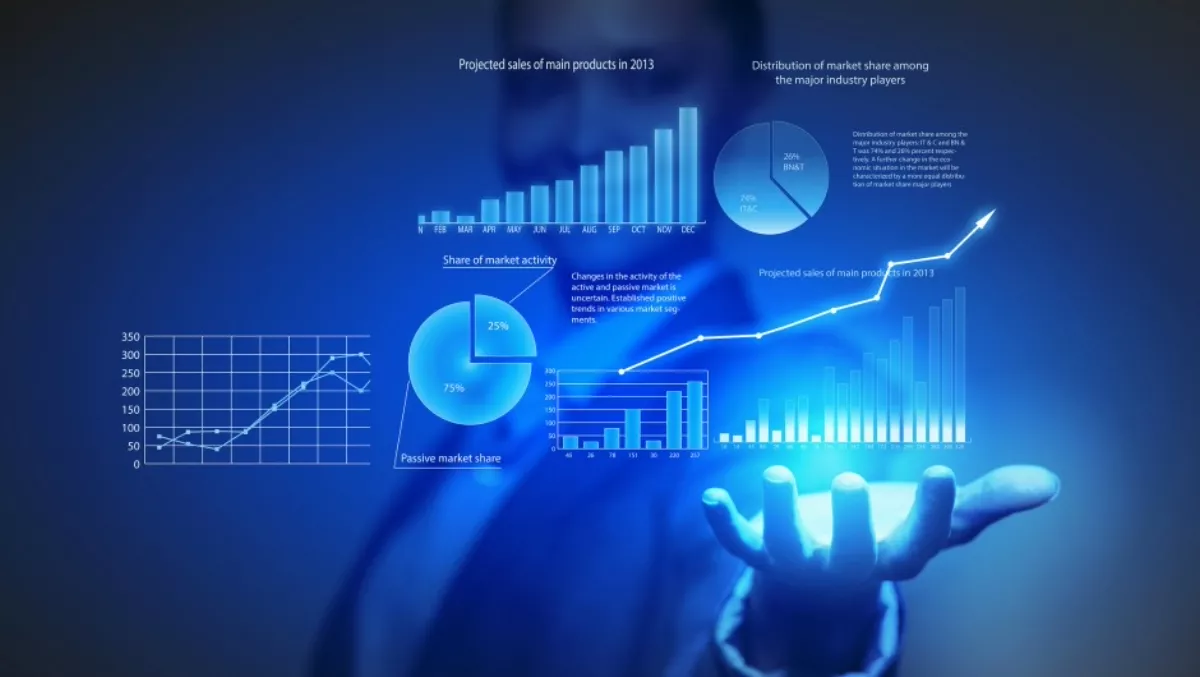 Growing demand for analytics drives IT spending
FYI, this story is more than a year old
As big data takes on a momentum of its own, driven by developments in Internet of Things technologies, digitisation and virtualisation, businesses are discovering the power of analytics.
According to a new research report by Technavio, the growing demand for analytics will be a key trend in global IT spending over the next four years.
Technavio's analysts forecast positive growth for many segments of the global IT spending market in the lead up to 2020, with support services set to account for a record 48% of the overall market share.
The analysts have also identified key players in the space, with Accenture leading the way.
Accenture is a global professional services company, providing a range of services and solutions in strategy, consulting, digital, technology and operations. More recently, Accenture boosted its commitment to the local market, hiring Justin Gray as the country managing director for New Zealand.
According to Technavio, growth in analytics will be largely driven by a few key related markets, namely railways, airports and healthcare supply chain management (SCM). Each of these key markets will employ analytics technologies to increase revenue over the next few years, according to the report.
Railways organisations are a key growth driver, spending significant amounts on IT services like outsourcing, project-oriented services, and support services, the analysts say. Furthermore, it is estimated that the services segment will emerge as the largest market for railways IT spending during the forecast period.
Amit Sharma, one of Technavio's lead analysts for ICT research, says, "Analytics will play a key role in improving railway operations and increase revenues by ensuring better services and end-user satisfaction.
"Since railway operators use imaging frameworks, sensors, infrastructure testing, and other developing systems to generate high data volumes, the need for analytics to help authorities to take strategic decisions will also increase."
Another key driver for analytics IT spending is the airport market, and with a number of key vendors already in the space, this is also said to be one of the more competitive markets.
Technavio analysts say this market is 'extremely concentrated' due to the presence of a few large vendors. In addition, since this market is highly concentrated these vendors are anticipated to make a push for differentiating their products through cost-effective solutions, Technavio says. It is estimated that the demand for operational systems will significantly drive the growth of this market with a lion's share of over 47% during the forecast period, according to the report.
The global IT spending market will also likely witness some key developments in the healthcare SCM sector.
Healthcare SCMs provide services such as labour optimisation, financial management, and smooth flow of information throughout the supply chain. Ongoing efforts to implement GS1 standards as a tool to improve healthcare SCM systems will further drive its adoption during the forecast period, according to the analysts.
Technavio's research analyst predicts the global healthcare SCM market to grow steadily at a CAGR of 10% over the next four years.
Related stories
Top stories