Growth in 3D printing bolstered by aerospace and defence industry
Tue, 19th Nov 2019
FYI, this story is more than a year old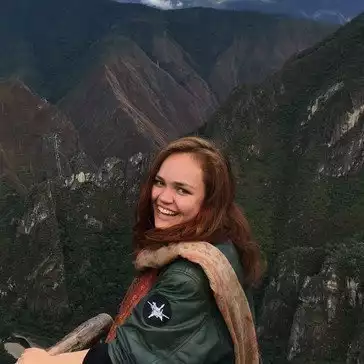 By Catherine Knowles, Journalist
The 3D printing market is set to account for more than $20 billion in spend by 2025, a new GlobalData report shows. The 3D printing industry was worth $3 billion in 2013 and grew to $7 billion in 2017.
GlobalData states 3D printing is starting to be realised in a wide variety of industries, but its potential in the aerospace and defence industry is significant.
The company's report, 3D Printing in Aerospace - Defence Thematic Research, reveals that most major militaries and companies are exploring options with the technology. Some are still in the testing phase, while others are deploying the technology in final production.
This is particularly true in the aerospace industry, where engines, aircraft and satellites are currently using 3D-printed components, GlobalData states.
Listed below are the militaries that have taken an early lead in implementing 3D printing technology, as identified by GlobalData.
The US Marine Corps currently has the highest uptake of 3D printing of any military service worldwide. In particular, the additive manufacturing team at Marine Corps Systems Command has created the world's largest 3D concrete printer with the ability to print a 500-square-foot barracks hut in 40 hours.
The US Air Force is integrating 3D printing into its supply chain. Overseen by America Makes, the US national additive manufacturing/3D printing innovation institute, it is investigating how current systems can be used to reproduce aircraft components for decades-old planes that may no longer have reliable sources of replacement parts, without minimum order quantities.
The US Navy has created new logistical units such as Navy frontline attachments, which can rapidly create spare parts for incredibly complex military equipment such as the F-35B - and are currently operational for this purpose. The navy has also worked with Oak Ridge National laboratory to produce the first 3D-printed submarine hull.
The US Army is working on 3D-printed, modular drone systems. The army wants 3D printers that can be deployed to a forward base camp and used to produce aviation backup when necessary for troops on the ground. This plan aims to create bespoke unmanned aerial vehicle (UAV) systems and is said to be at an advanced stage of development.
For the Chinese Air Force, A 3D Systems ProJet 4500 printer has been acquired by the Chinese army and has been working on replacement military truck parts for the army's fuel tanker fleet. A number of Chinese fighter jets are believed to be carrying 3D-printed parts and are currently in operation.
The Russian Army has been testing multiple applications for 3D-printed parts in its newest main battle tank, the T-14 Armata. During the development process, 3D printing was used for prototyping, but it is expected that parts will be used in the final product, of which 2,300 have been ordered.
For South Korea's Air Force, collaboration between South Korea's InssTEK and Frances Z3DLAB is producing parts for South Korean warplanes that see heavy use along the border with North Korea. The aim is to upgrade existing components, rather than replace worn parts, with a new titanium composite material.