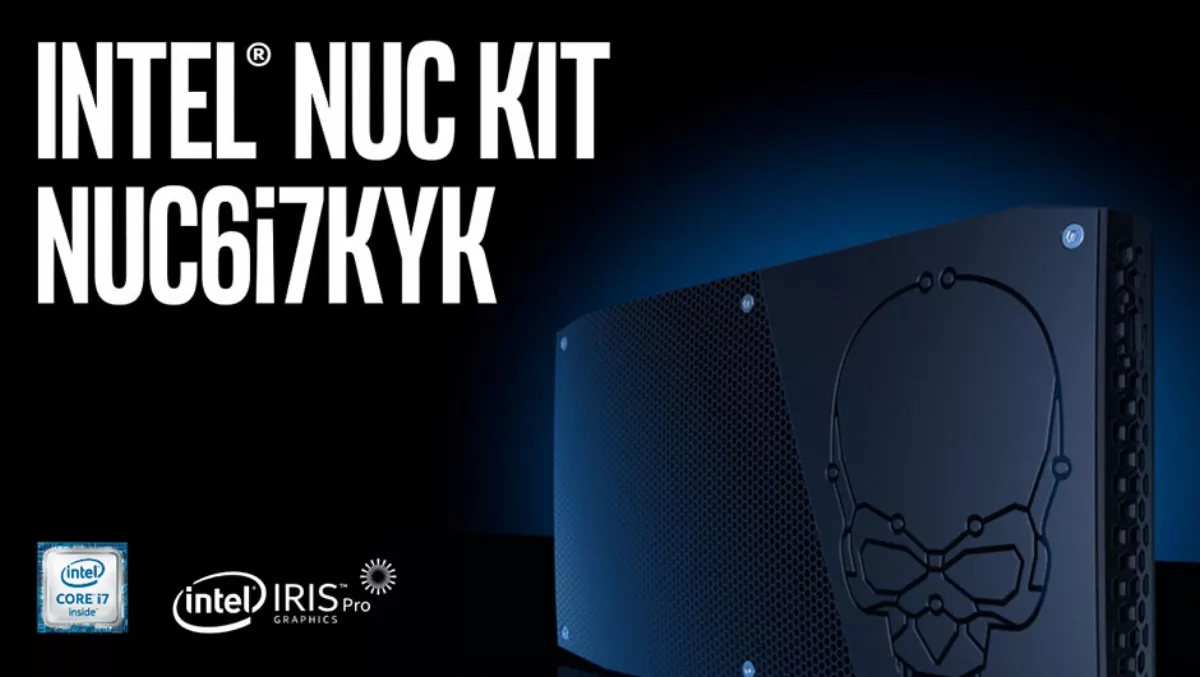 Hands-on review: Intel NUC NUC6i7KYK Mini PC - a little powerhouse
FYI, this story is more than a year old
It's interesting that Intel, the maker of most of our computer chips, is in the business of making Desktop PCs also.
They have a family of computers called the NUC. The acronym stands for Next Unit of Computing and is really designed to showcase what is possible using the latest and greatest Intel hardware.
Previous NUC units have been small square units in a very compact form. To give you an example, in our Techday office we have a great little NUC device in our boardroom behind a television. It's just ideal for that type of business or home scenario.
One could also imagine lots of other interesting uses, like digital signage computers in retail or even just desktop computers.
The most recent addition to the NUC family is a radical redesign.It's a little larger, although not as thick but retains the rectangular shape. It has a sexy black look with a honeycomb pattern.
They've always had fast processors, but this model has significantly improved graphics. It's at least 1.5x better with 3D Graphics and uses Intel's IRIS Graphics Pro chips. This means much better gaming experiences, plus support for huge 4K monitors.
From analysing data to visualising complex images, tests run by Intel show the NUC6i7KYK offers 30x better 3D graphics so you can see your creations the way they're meant to look. This isn't to mention the Thunderbolt technology, providing four times the data and twice the bandwidth of any other cable.
The model we reviewed had a super fast Intel Core i7 Processor although options with the less expensive i5 Processor are available.
To help keep up with this graphics powerhouse, you would probably use Thunderbolt cables to connect displays, although it does have an HDMI port for more traditional display connectivity.
It's also jam packed with lots of other ports including five USB ports, Ethernet, DisplayPort and both optical and headphone audio jacks.
You can get NUC devices pre-configured with both RAM, storage and Windows onboard or without. When you go to buy one, make sure you discuss your options with the salesperson. You'll also need to think about cables, keyboard and mouse - it includes it's own power supply.
Both the RAM & storage can be upgraded later which is very impressive in this tiny form factor.
Summary
We just can't fault this very impressive device from Intel. It's small, very powerful, has heaps of connection options and it looks damn fine. Well done Intel, a superb device!
If you would like to know more including info on a current promotion, click here.
Related stories
Top stories