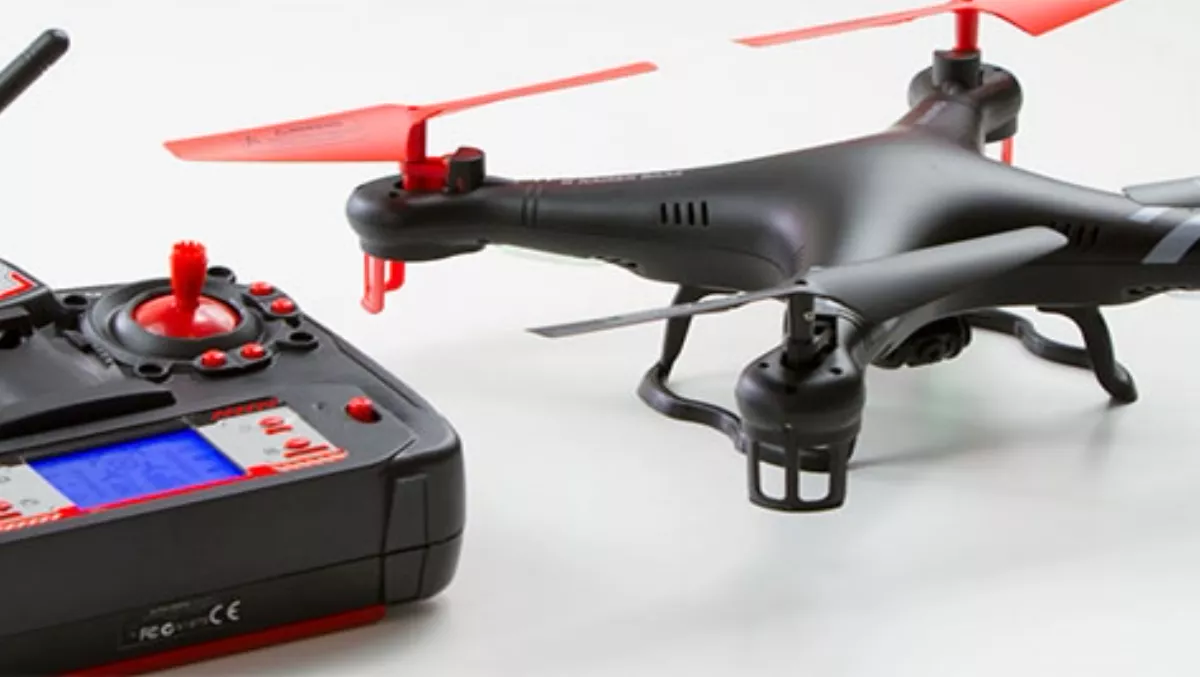 Hands-on review: Kaiser Baas Alpha Drone
FYI, this story is more than a year old
Drones are cool, we've all seen friends of ours posting amazing videos on Facebook of high flying drone footage.
One of the problems is that serious drones, like the ones used in music videos, are super expensive, often NZD$2000 or more.
So for someone like me that loves the idea of having a drone, I'd be too nervous to borrow a friend's expensive drone. On the other hand, I do want to try before I buy.
One of the answers to this challenge is a new breed of prosumer drones like the Kaiser Baas Alpha Drone, which sells for around $200 in New Zealand.
It's a great in-between step or even a present for a loved one. We got our hands on the latest Kaiser Baas Alpha Drone to test it out.
Aside from the beautiful packaging, the unit comes almost fully assembled. All I needed to do was charge the battery, install the blade guards and two easy feet.
I'm completely appreciative of the blade guards that come with it. Almost like training wheels when learning to ride a bicycle, these make life much much easier. I haven't controlled a drone before and if I didn't have those guards I would've broken all of the rotor blades within 5 minutes. Saying that, it does include a spare set of rotor blades if you really got it tangled in a tree or something.
Initially I was completely awful at flying - really really awful. Luckily over time one gets much more used to it. Although just getting to a basic level of flying will take hours or days of practice. I don't at all see this as a negative, but a major positive. The learning process is fun.
I've bought video games before that I'm bored of in just a few short hours; this is really different. It's easy to learn but difficult to master.
The instructions that come with the drone do help you learn the controls, but ultimately it comes down to experience.
Clever colour-coded rotor blades and downward facing lights show you which way it's facing at glance. This is crucial in the take-off phases.
It even has fine tuning buttons, so that you can get your drone hovering perfectly still in almost any environment.
It also has a small camera safely tucked underneath and a 2GB memory card. The footage is awesome and is 720p, so good enough quality for non-professional use.
While it would be lovely to have an app to control the drone, for the price point this is an amazing drone. Even at twice the price I'd describe it as good value for money.
I really enjoyed the Alpha Drone, it's definitely not a toy and is really bringing serious drones into a mainstream price point.
It's available from JB Hi-Fi and other leading electronics retailers and is distributed in New Zealand by Exeed, www.exeed.co.nz or (09) 302 8253.
Related stories
Top stories