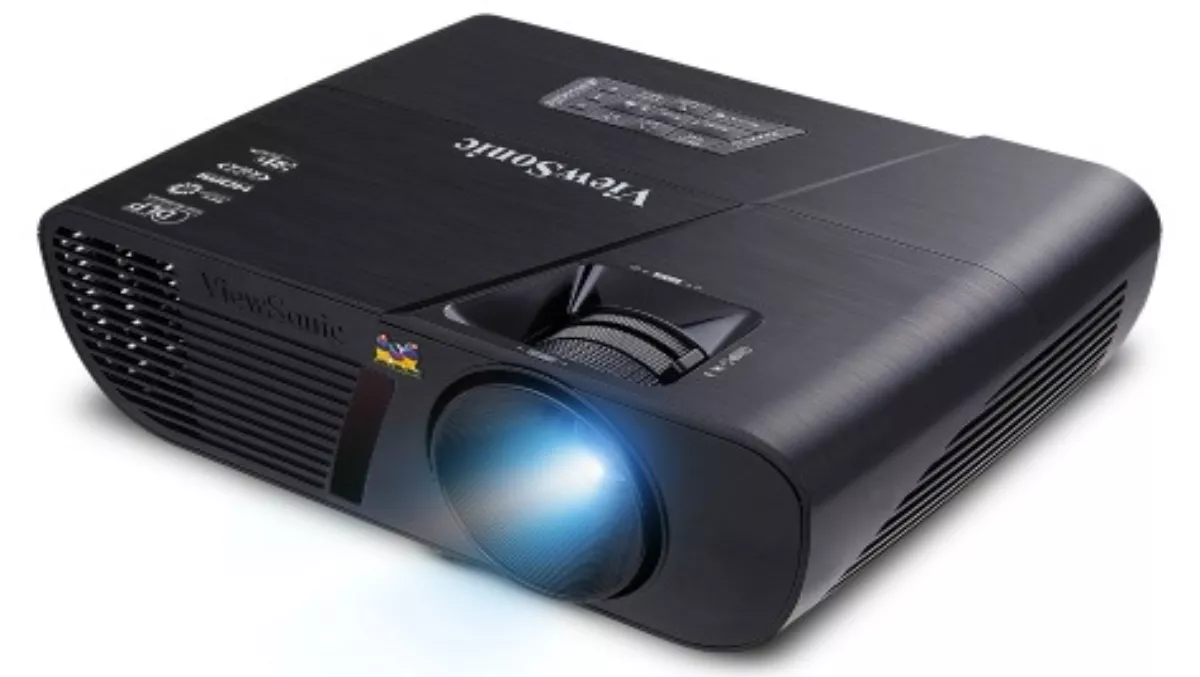 Hands-on review: ViewSonic DLP Projector PJD5555W
FYI, this story is more than a year old
Colour vibrancy and richness: these are the main selling points of ViewSonic's PJD5555W.
This is a DLP projector that treats colour accuracy very seriously, and that's exactly what makes this a fantastic projector for rich and vibrant images or media.
This projector has a rich colour spectrum that is bright, aesthetically pleasing and vibrant - thanks in part to the 3300 lumen lamp, 30-bit colour and the DLP (digital light processing) display that optimises the colour spectrum.
Many projectors have a disadvantage of not being true to colour, and though there are a number of variables that can influence this (distance from wall, lighting, projector settings), but this is not the case with the PJD5555W.
The picture is clear and isn't washed out in bright rooms, but as with most projectors you'll get the best results in dim or dark rooms.
This is the kind of projector you could happily watch presentations and visual media through with little-to-no-degradation of colour performance. This kind of spectrum is perfectly compatible for office or home use.
It is important to be flexible with changing your colour preset modes to match the kind of media you are projecting. There are four preset colour modes (Brightest, Dynamic, Standard, ViewMatch and movie).
On the Brightest mode, colours can be a little too rich and saturated at times, thus removing detail, especially red and magenta in colourful floral photographs. Switching to ViewMatch will solve your problem and the pictures will look exactly as they are supposed to.
The trade-off to having such rich colour is, in this case, the projector's resolution. It doesn't support 1080p and instead offers a maximum 1280x800 resolution, which is a shame. ViewSonic offers other projectors that support 1080p, so this is an important consideration when comparing projectors for your needs.
The projector supports a range of inputs, including standard computer VGA cables, s-video, mini-USB and HDMI. 3.5mm audio input and output are essential for connecting good speakers as the projector's built-in speaker is loud enough as a good backup, but I wouldn't want to rely on this as a fulltime speaker system. I recommend a good set of external speakers.
The projector is quick to start up, responsive within a few seconds and taking about fifteen seconds to full brightness. The four EcoMode presets control power consumption so you can maximise the longevity of the lamp.
This projector has a relatively loud hum and generates a decent amount of heat, but if you position it out of the way, it's quiet enough that you can comfortably conduct business without the noise interfering too much.
The PJD5555W specialises in rich colour, so if you're after a projector that will brighten up your wall, I recommend considering this projector. It may just be the colourful rainbow projector that helps you find your pot of gold.
Related stories
Top stories