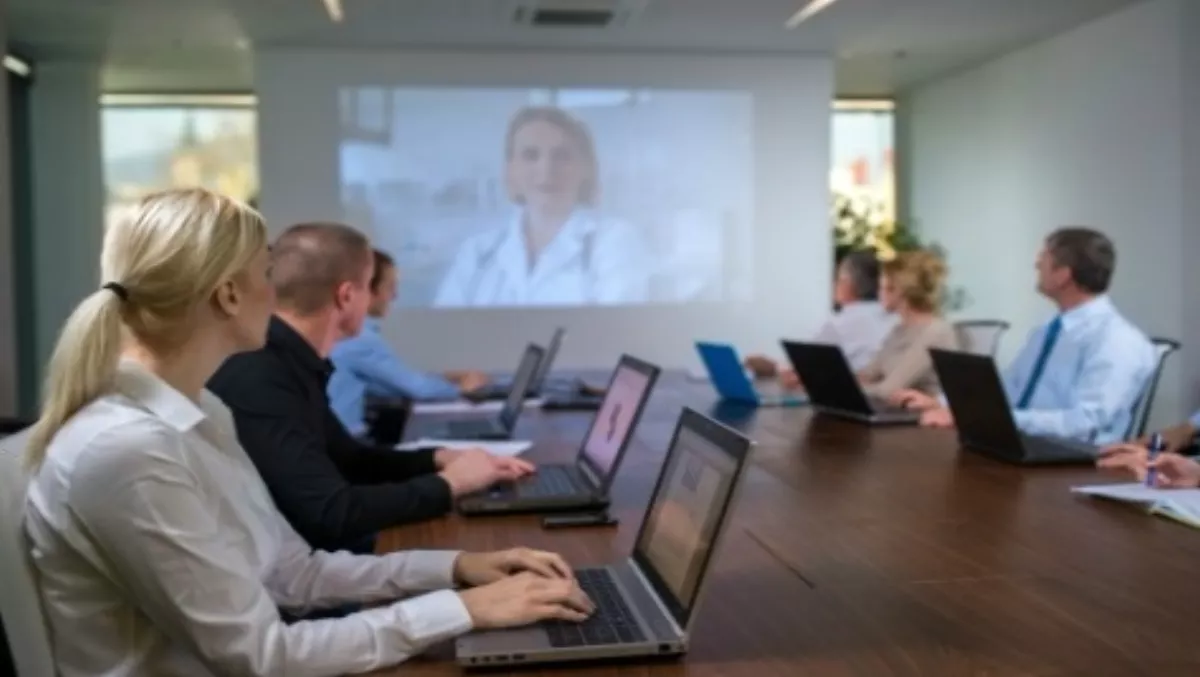 HD video communication outside the boardroom
FYI, this story is more than a year old
It's comes as no surprise that organisations the world over are keenly exploring the opportunities offered by high definition (HD) video conferencing.
Recent developments in mobile devices and wireless networks have propelled further interest in being able to video information anytime, from anywhere. The quality, simplicity and manageability of this medium, combined with the rapid adoption of consumer applications proliferating in the enterprise, has resulted in people expecting experiences like videoconferencing to be as easy-to-use, affordable and intuitive as any application on their laptops, tablets or smartphones.
Lower entry points and flexible hardware or 'units' and now the cloud, have opened the way for resellers to video-enable conference rooms, smaller meeting rooms, field offices, private offices and even home offices.
Businesses are reaping the benefits of this wider proliferation through improved communication and collaboration between colleagues, customers and suppliers in every office, whether they are on the other side of the city, interstate or across the globe.
HR departments are using videoconferencing for team meetings, to interview potential candidates, facilitate remote training and staff development, communicate more effectively and manage staff, irrespective of their location.
Sales teams are realising huge benefits from the wide adoption of video across all offices. Sales staff can more easily collaborate with colleagues in other offices on new business proposals and remotely meet with new and potential customers, no matter their location.
Videoconferencing is not only useful for improving internal communication; it provides enormous value to dispersed client management teams. Many organisations are video enabling smaller meeting rooms, paving the way for clients to engage in direct, meaningful, face to face communication with staff, on demand.
For design and creative staff, videoconferencing allows geographically dispersed teams to share everything from rich media on the PC to hand-drawn sketches on a table. Creative collaboration between clients and colleagues is improved as design teams, colleagues and clients share plans, discuss strategies and work together on new ideas.
Meanwhile, enabling the meeting rooms of finance and investor teams with videoconferencing makes it easy to conduct investor relations meetings with C-level customers or to directly connect clients to institutional investors across the world, giving companies access to sources of funding and investment previously unavailable to them.
Sharing rich data over HD video also allows researchers, designers and technical and product development teams to meet more frequently and progress collaboration on projects more rapidly. Many organisations that have deployed video conferencing to the wider business report faster product development and a quicker time to market.
And it's not just a technology for linking the boardrooms of major offices, large organisations are witnessing the benefits of enabling all remote and regional offices and stores for wider collaboration, and better customer and client services. The latest video conferencing technology allows for multi-person calls of up to 16 locations, connecting staff anywhere, without compromising on quality.
Resellers have a great opportunity to enable their customers to discover how, whether in the office, at home or on the road, video can provide a cost-effective, easy to use solution that allows workers to stay visually connected to customers, partners and co-workers, irrespective of their time and location.
Gerry Forsythe, Country Manager – ANZ, LifeSize
Related stories
Top stories