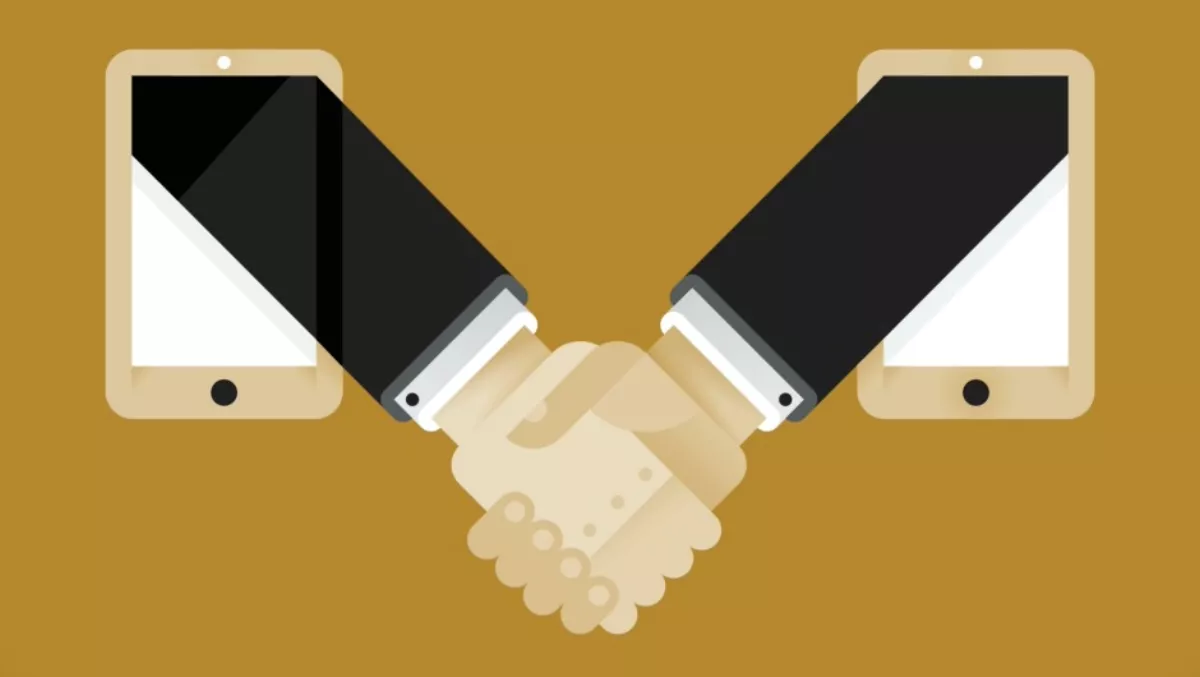 How can you enable business collaboration anytime, anywhere?
By Ashton Young,
Fri 1 Apr 2016
FYI, this story is more than a year old
As the world evolves, the workplace is becoming increasingly digital with remote and/or mobile workforces becoming the norm. As such, collaboration is becoming an essential part of doing business.
According to Joshua Burtenshaw, Dicker Data NZ business development manager, Cisco WebEx can help you achieve better business results through more productive and engaging web meetings. With this people-centric platform, teams can collaborate anytime, anywhere - even over mobile devices. You can streamline the meeting process with a centralised online space for sharing meeting-related information. Easily organise, prepare, and follow-up for every meeting.
"Cisco WebEx is a web and video conferencing product that allows businesses to connect more effectively with customers, partners, and employees," Burtenshaw says. "The core of its proposition is the ability to meet anyone, anywhere, on any device – one experience."
This connection enables easy collaboration within your business and with other businesses and partners, which provides a number of benefits, including:
Increases productivity and spurs innovation
Improves business agility
Allows users to connect with people any time, anywhere
Helps your company to compete effectively and scale globally
Gives employees the freedom to work in the ways that best meet their objectives and working styles
Enables applications to be delivered rapidly and people to communicate and connect across corporate boundaries
Allows anyone to create ,join and participate in meetings across a wide range of devices and clients - both Cisco and third party
Mulitple deployment options, whether you want cloud, hybrid or on-premise, WebEx has an option
"There are various case studies that show how WebEx is being utilised innovatively to achieve business outcomes," Burtenshaw says. "Innovation does not only apply to technology developments, but how we are using existing technology. WebEx provides a rich, effective, and scalable medium for communication."
Another one of the strengths of the WebEx system is that there are multiple deployment options - regardless of whether your requirement is for 1:1 meetings or 1:100, you can achieve this with WebEx. For example, a self-employed consultant who regularly engages nationally with businesses could utilise WebEx to meet virtually and demonstrate content without the requirement of travelling. An enterprise company with offices around the country could use WebEx to bring everyone together for sales meetings or presentations.
When asked about other offerings in the market, Burtenshaw is happy to say that the conferencing space is a fiercely competitive area with numerous large and niche vendors having some good propositions. However, the flexible deployment models, ease of deployment and ongoing support and development of the product are some key differentiators of going down the WebEx path.
"In line with Cisco's partner lead engagement model, customers will always be working with someone locally from both a procurement and support perspective, ensuring a rich on-going experience," Burtenshaw says. "WebEx is the market share leader globally in the web conferencing space and with the smart acquisitions Cisco is making in the collaboration space, the future is bright for WebEx."
With Dicker Data being the only accredited Cisco Collaboration Distributor in New Zealand, they are distributor of choice when it comes to WebEx and the broader collaboration portfolio. The success they have achieved on the networking side of the business with their value add services is expanding into other architectures and with a highly skilled and experienced Cisco team, they will continue to deliver a high level of service to the channel.
If you would like to know more about Cisco Webex and how it can benefit your business, get in touch with the Dicker Data Cisco team for an obligation-free chat by emailing cisco@dickerdata.co.nz or calling 09 270 3000.