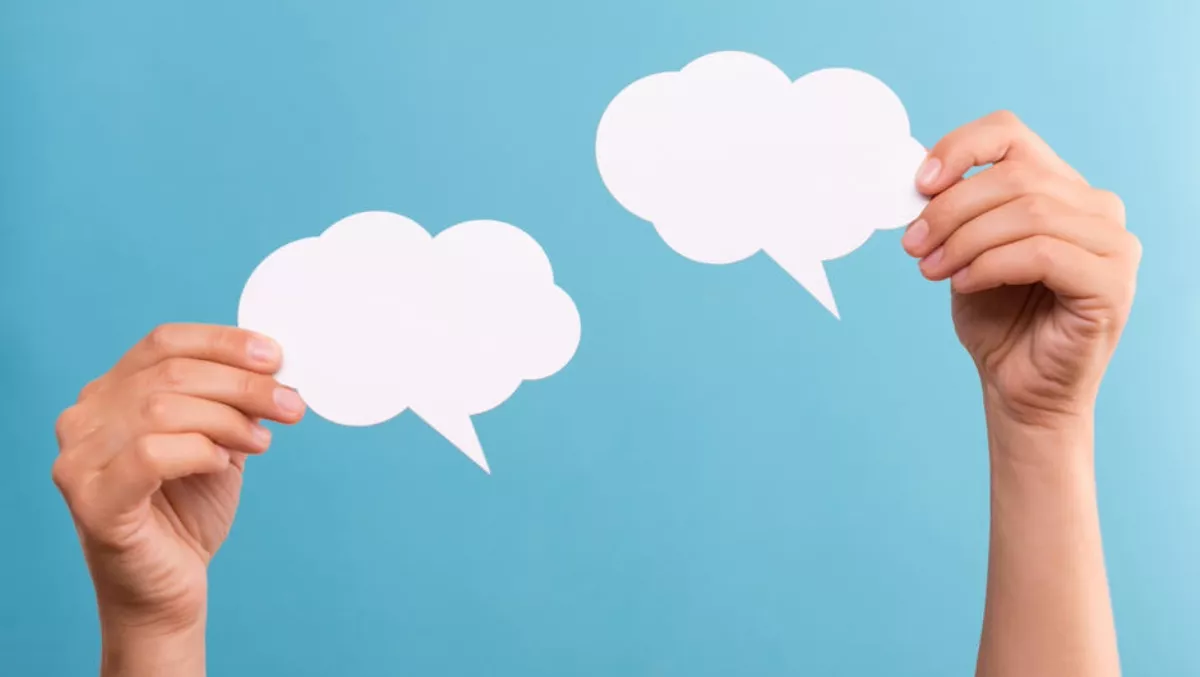 How the channel can capitalise on the new trend: multi-cloud
FYI, this story is more than a year old
Article Written by Zerto A/NZ country manager Sean Abbott
As the number of organisations in Australia and New Zealand adopting cloud technologies accelerates, there's a greater sense among organisations that having just one cloud may not be the best fit.
With cost an underlying factor for many organisations, many are shying away from being locked-in to one vendor – especially when the price of combining more than one provider proves cheaper.
Hybrid cloud was the first step in this evolution; organisations realised that a combination of on and off-prem could provide added scalability and power while maintaining security.
The latest development here, however, is the emergence of multi-cloud strategies that take this flexibility one step further by exploiting the best of multiple public cloud providers in accordance with the unique needs of different applications.
According to Gartner, cloud service providers (CSPs) have an opportunity to help enterprises avoid lock-in by providing their expertise in cross-cloud and multi-cloud. For CSPs, there has never been a better time to demonstrate value as a skilled partner that can help provide the capabilities your customers need.
With this in mind, what is multi-cloud? How is it helping organisations, and what are the challenges? How can the channel benefit from this latest trend as well as their customers?
In essence, the term 'multi-cloud' describes an environment that relies on multiple clouds. This can apply to any number of different pairings, but generally refers to a combination of public cloud providers – think Azure, IBM and AWS, among others.
More research by IDC has found that by 2020, more than 85% of enterprises will adapt to multi-cloud architectures, no doubt driving up the multi-cloud management market as time goes on.
Advantages of multi-cloud
There are many factors that are driving enterprise adoption of multi-cloud strategies. After all, each cloud offers different services and features that may be more suited to specific applications rather than others, and therefore organisations who choose to adopt a multi-cloud strategy are gaining the ability to cherry-pick the best levels of performance, response time and throughput for each.
For example, an organisation might choose to deploy its customer relationship management (CRM) applications to AWS for its data analytics capabilities, but its custom, front-end applications to Azure for its seamless integration with other Microsoft tools.
There are other important considerations too, such as improved availability and performance, increased redundancy and greater risk mitigation, and the diversification between clouds only looks set to continue as the market gets increasingly crowded.
But with diversity, in this context, comes complexity; managing multiple clouds requires great skill and understanding of each platform, and without these, organisations run the risk of bypassing any benefit at all.
This is where the channel plays a vital role. CSPs, adept at finding the best qualities of each cloud, are by definition designed to help make the deployment, management and upgrade of cloud services easier for an organisation, and their role in supporting the connection between on-prem and off as part of hybrid cloud models is a testament to that.
The next step in this evolution is the understanding of how applications interact and integrate purely in public cloud environments, allowing for the free movement of applications and data between them. If a CSP can master that, then they are set to unlock a whole new route to revenue.
In order to untether applications and benefit from the multi-cloud gold rush, cloud service providers should look to partner with software vendors that allow for this seamless mobility.
Orchestration tools that can address challenges and complexity while delivering the ability to configure, provision and deploy several cloud environments will drive the value of channel partners in this transition.
Integrated management and analytics capabilities as part of these offerings also allow for CSPs to have a centralised overview of their end-users' environments, which in turn can help standardise workflows and provide added layers of security.
Building IT resilience with multi-cloud strategies
With outages occurring with even greater frequency than before, enterprises and their customers are increasingly becoming less tolerant of downtime.
These days, customer frustrations from an outage have resulted in swift backlash on social media resulting in serious ramifications for the organisation both from a reputational and revenue standpoint. Furthermore, downtimes have led to a decline in the customer experience and customers' expectations of service levels.
As a result, the urgency to get back to business-as-usual is of the essence and increasingly, more organisations are finding that a multi-cloud strategy is proving to be the best option.
With systems at risk of failure and increasingly under siege from cyber attacks, having your data replicated consistently with recovery plans and processes from multiple cloud vendors can help organisations overcome a downtime incident as they are not putting all their eggs in one basket.
Ultimately, having positive business outcomes, better technology and the need to operate a 24/7 'always on' environment will help facilitate the move to multi-cloud. These in conjunction with the management and expertise layer offered by the channel will see this trend take off among organisations.
Related stories
Top stories