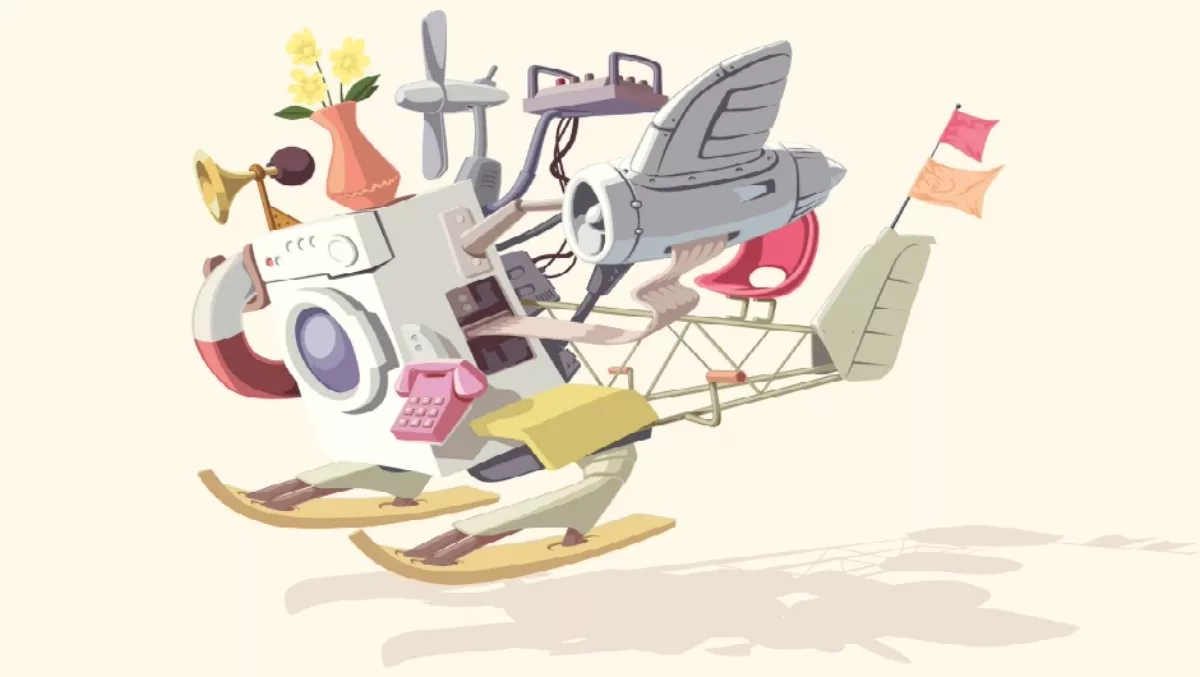 How cool & innovative are your BI and analytics capabilities?
FYI, this story is more than a year old
We are in the throws of identifying cool vendors this year.
It's an exciting time when we get to reflect on the most innovative trends and vendors we've encountered in the last year. But I have to say, sometimes, I think, "so what."
The majority of end customers are not ready to take advantage of these cool things. Many of you are stuck in maintenance mode of your traditional BI deployments, or just getting started in your effort to modernise with what is now mainstream data discovery. And even if you weren't so busy with these initiatives, then the old risk averse issue rears its ugly head. We all like safe bets. But safe bets are rarely cool, innovative, or disruptive.
In fact, we know from ITScore assessments, that only 27% of you consistently and actively evaluate new BI technologies. Perhaps this is not too horrible a number, but in a rapidly changing, innovative industry, I'd say it is low— too low. If you are low on bandwidth, budget, and appetite for risk, consider these approaches:
Establish an innovation lab as part of your BICC or Analytics Center of Excellence. Give your experts time to be creative and explore new things. It might re-invigorate overworked analysts. But of course, set a scope and time limit. Not everyone needs to tinker all the time.
Let the business unit be your innovation lab. That "shadow IT" group may be more willing and able to fail fast and try new things.
Partner with a university. If you don't have the resources to do your own research and proofs of concepts on new technologies, consider partnering with a university for research or hiring interns for particular research areas.
Now a few words of wisdom for those vendors who think they are cool. First, we have to know about you, and in fact, several of us have to know about you. You do not have to be a Gartner client to brief us. We all love hearing about the next big thing. Second, what we don't love are briefings where a vendor is late, disorganized, and can't state their differentiators. If you tell me you are "just like Tableau, but, " then you are not innovative. You are a look alike. In fact, Rita, likes to use the term "JLTB" for all the vendors that have tried to explain their products this way. The other mistake potentially cool vendors make is getting on our radar too late. With the Magic Quadrant about to publish any day now and with three summits in the next few weeks, now is not an ideal time for briefings. You need to be on our radar way earlier and ideally throughout the year.
So for our end customers, I hope you'll make being cool and innovative a part of your BI priorities. I hope you'll come to one of the data and analytics summits around the world, and in Dallas, attend the innovative BI in action session! For those potentially cool vendors, I look forward to discovering you in 2017!
P.S. And as I wrote this blog while stuck in an airport due to this mega snow storm, I'm sure you will all enjoy my photos from sunny, warm Sydney one week from tomorrow!
Article by Cindi Howson, Gartner analyst
Related stories
Top stories