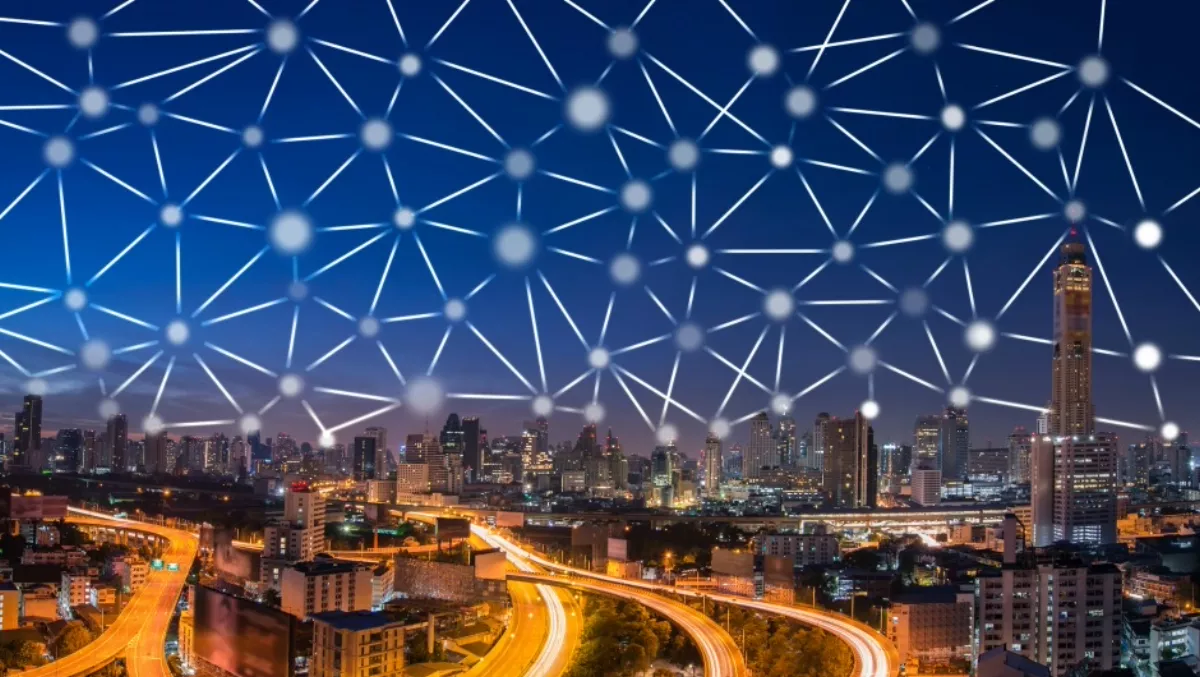 How new cloud architectures are changing the WAN landscape
FYI, this story is more than a year old
With investment in cloud-based applications spawning a new set of networking needs, businesses are looking beyond legacy wide area network (WAN)-connectivity technologies, such as multi-protocol label switching (MPLS), to address their needs.
They are turning to software-defined WAN solutions to resolve many of the shortcomings found in traditional architectures by putting a secure, virtualised overlay on top of the WAN.
Currently about 80% of US companies are considering public or private cloud according to IDC, and many are actively building out hybrid cloud strategies. This growth in cloud usage is having a transformational impact on IT resource plans.
A recent IDC survey revealed a flip in how IT budgets would be allocated over time. At the time of the survey, respondents were spending 58% of their IT budget on non-cloud architecture and 42% on cloud. They anticipated that usage changing to 44% non-cloud and 56% cloud in the next 24 months.
New networking needs are arising. Traditional WAN architectures were designed for efficiency and performance when applications primarily resided in the data center. With the proliferation of cloud and software-as–a-service (SaaS) applications, traditional means of connecting branches and users to applications needs to change.
As enterprises embrace broadband connectivity in favour of, or to complement, MPLS they must also ensure that the WAN delivers consistent performance across all sources of connectivity (e.g., DSL, Cable, LTE and MPLS), visibility and control for legacy and cloud-based applications, and faster service provisioning.
Times are changing
It's been nearly two decades since MPLS rose to prominence, replacingrelay as the preferred WAN solution. MPLS' reliability combined with its ability to deliver on SLAs helped to drive its ascent. MPLS offered reliable access to data center-based applications — which were predominant, provided support for branch-to-branch communication for voice and video, and could easily handle the small amount of non-critical Internet traffic that passed through the network.
However, in the past five years things have changed dramatically and continue to do so. Applications are moving to the cloud – the architecture, agility and flexibility that accompany such a transition no longer favour MPLS, which is more rigid, expensive and not optimised for cloud application environments.
For example, with MPLS, accessing a cloud-based application follows a very different path from accessing a data center-based application. While MPLS provides branch users with direct access to an application housed in the data center, it can create a circuitous and more expensive path for branch users accessing cloud-based applications.
In a cloud architecture with an MPLS-based WAN, the traffic must first travel over the MPLS network from the branch office to the data center before finally going out to the Internet, and then back the same route. This can impair application performance and user productivity, while also increasing costs. According to IDC, 90 per cent of new applications are being developed specifically for the cloud, and this gap will continue to grow and render MPLS increasingly ineffective for connecting users to cloud-based applications.
But cost isn't the only issue. User experience has also become problematic. The challenges of using a traditional MPLS network to connect to cloud-based applications are often recognised when employees are frustrated by application performance at the office and find that accessing the same cloud-based applications from their home-based Internet connection is faster than at the office.
Looking beyond MPLS
The questions enterprise IT professionals are asking are: Is there a way to leverage broadband for their enterprise WAN to make accessing cloud-based applications more efficient and less expensive? Can they introduce and bond multiple sources of connectivity – MPLS, broadband, LTE and so on — without compromising the high level of reliability, security and performance they expect with their traditional WAN architecture?
Finding a solution that combines the flexibility, scalability and cost of broadband with the control and reliability of MPLS seemed impossible. Until now. Enterprises now have a solution called the software-defined WAN (SD-WAN).
An SD-WAN resolves many of the shortcomings found in traditional WAN architectures by putting a secure, virtualised overlay on top of the WAN to enable simple, centralised provisioning, application and user visibility, and the ability to bond multiple sources of connectivity simultaneously through dynamic multi-path control. High-performance SD-WAN solutions deliver superior performance regardless of the type(s) of connectivity deployed – all while driving down costs significantly, in some cases by up to 90 per cent.
Essentially, an SD-WAN turns the WAN into a geographically distributed LAN, providing the enterprise with a dynamic solution that bonds multiple sources of connectivity, is faster to deploy and can be centrally monitored and managed.
Gartner cites four key components of an SD-WAN solution. SD-WANs:
1. Provide a lightweight replacement for traditional WAN routers and are agnostic to WAN transport (e.g., support MPLS, Internet and LTE).
2. Allow for load sharing of traffic across multiple WAN connections in an efficient and dynamic fashion that can be based on business or application policies.
3. Simplify the complexity associated with management, configuration and orchestration of WANs
4. Must provide secure VPNs and have the ability to integrate additional network services.
SD-WAN advantage
Not all SD-WANs are created equal. Enterprises should seek a solution that can replace or augment MPLS with broadband Internet to satisfy application performance challenges and couple it with best-in-class optimisation so that users have the same experience no matter where they reside.
Security should be enhanced by allowing for micro-segmentation on the WAN. Administrators must be able to determine who should utilise specific connections and what applications are destined to travel across identified routes.
Business intent policies can determine what traffic travels across a specific connection, improving security and helping to achieve compliance requirements through segmentation. Where none exist, the solution should constantly re-evaluate and choose the most efficient path.
A prime solution can:
Remove the pain of building and provisioning an MPLS network that can take weeks, or sometimes months, to connect users at multiple branches to mission-critical applications.
With zero-touch deployment, effectively leverage 4G LTE initially so that a new branch office is up and running in minutes. Wired Internet or MPLS can then be addressed at a later stage when contracts are finalised and IT time allocated.
Polices and provisions can be independent of the carrier, making it easy and non-disruptive to switch providers.
Getting started with such a solution should be simple. With no rip and replace needed, enterprises can start small, deploying SD-WAN in a few branch offices and the data center. Once organisations have familiarised themselves with the technology, the deployment can be scaled out to support thousands of branch offices, all managed from single, centralised orchestration tool.
By Graham Schultz, Sales Director Australia and New Zealand, Silver Peak
Related stories
Top stories