Partner content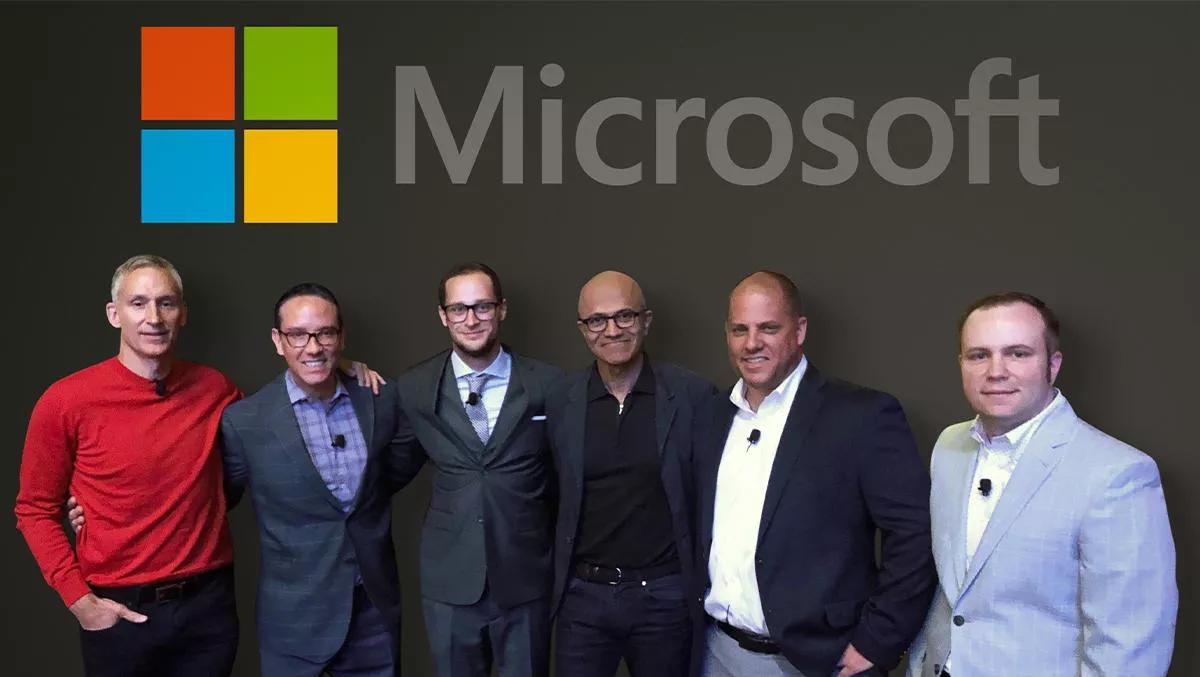 How to create more value for ISVs moving to cloud
FYI, this story is more than a year old
Like many industries, the cloud has significantly transformed the independent software vendor (ISV) industry. In 2020, building and scaling apps on a secure cloud is becoming increasingly critical to customer retention and acquisition.
This is well known by Microsoft, which leverages its ISV program to give vendors guidance on building applications and provides exposure through its Commercial Marketplace.
This is also known by Henson Group, a verified Azure Expert MSP - and, after being handpicked by Microsoft, an Azure Specialist for ISVs.
The Azure Specialist for ISVs program is a recent initiative from Microsoft, and the requirements for becoming a selected partner are stringent: partners must have technical expertise and demonstrable experience migrating and managing ISVs at scale on Microsoft Azure, as well as having strong go-to-market capabilities.
And Henson Group ticks those boxes and more, says the company's president and CEO Greg Henson.
"It's a huge honour to be in the program," says Henson.
"Microsoft has seen our growth in APAC, and specifically New Zealand, with ISVs. And because of that success, it has recruited us to participate in their Azure Specialist for ISV program for APAC."
As part of the program, Microsoft integrates Henson Group, as well as four other Azure Specialist for ISV's in New Zealand, with their sales team. This team then uncovers potential ISV's seeking to migrate to Azure and introduces the Specialist to the ISV.
"When we meet with ISVs, we make a point to demonstrate the value of Azure, emphasising how a migration can reduce their costs and accelerate their time to market."
It's well documented that digital transformation can lower costs in several different aspects of the business in the long term, but is a costly initial investment. Here, Henson Group again stands out, committing to a wholly different value proposition than most of its competitors.
"We provide free migrations for ISVs - but we take it a step further," says Henson.
"We also provide free consumption, Azure discounts, and we help ISV's to accelerate their business growth by launching their solution in AppSource and Azure Marketplace.
"Microsoft Marketplace and AppSource connect potential customers with the best solutions that their ISVs offer, which provide opportunities to both upsell and cross-sell."
As part of the Azure Specialist for ISVs program, Microsoft will often provide Henson Group with funding to move ISVs onto Azure. But in the cases where these funds aren't available, it's Henson Group's partnership with Ingram Micro Cloud NZ that ensures delivery.
"We've got skin in the game, Microsoft's got skin in the game, Ingram Micro Cloud has skin in the game - and we're all working together in partnership to win these accounts and help ISVs complete their cloud journey with as little disruption and cost as possible."
PrintIQ CEO Anthony Law says his experience with Henson Group's free migration made a huge difference.
"With PrintIQ being a cloud-based print management system, we have a significant hosting infrastructure supporting 100s of customers," says Law.
"We recently migrated our entire Azure infrastructure from our Microsoft EA to Henson Group's CSP agreement. The transition was seamless, and we are very satisfied with the result.
"The month of free consumption and the inclusion of Microsoft Premium Support was definitely a bonus."
Virtual BI Limited, a company providing business intelligence models using Power BI to clients in Australasia and New Zealand, had a similar experience.
"We migrated Azure from our Microsoft PAYG agreement to Henson Group's CSP agreement and couldn't be happier," says Virtual BI director of business intelligence Pey Geldenhuys.
"The quarterly assessments, discounted consumption, and free Microsoft Premier support is really ads so much value."
It's not just the free migrations themselves which have provided value for ISVs. Henson Group also offers 'Azure in-a-day workshops', where the company works with ISVs to enable innovation for their processes and solutions.
"Our cloud-native in-a-day workshop prioritises modernisation of an ISV's existing applications and innovations of new applications, while our AI in-a-day workshop helps them integrate a host of artificial intelligence into their existing applications."
When it comes to migrating ISVs to the cloud, the sheer amount of providers and partners that have crowded the market can make the transition more convoluted and stressful than it needs to be.
Henson Group simplifies the migration process by cutting out the most significant barrier for many vendors: cost. Expert migration know-how, coupled with free consumption and a series of in-a-day workshops combine to make Henson Group a stand-out choice for ISVs.
Sign up for Henson Group's workshops here, or learn more about their free Azure migrations.
Related stories
Top stories