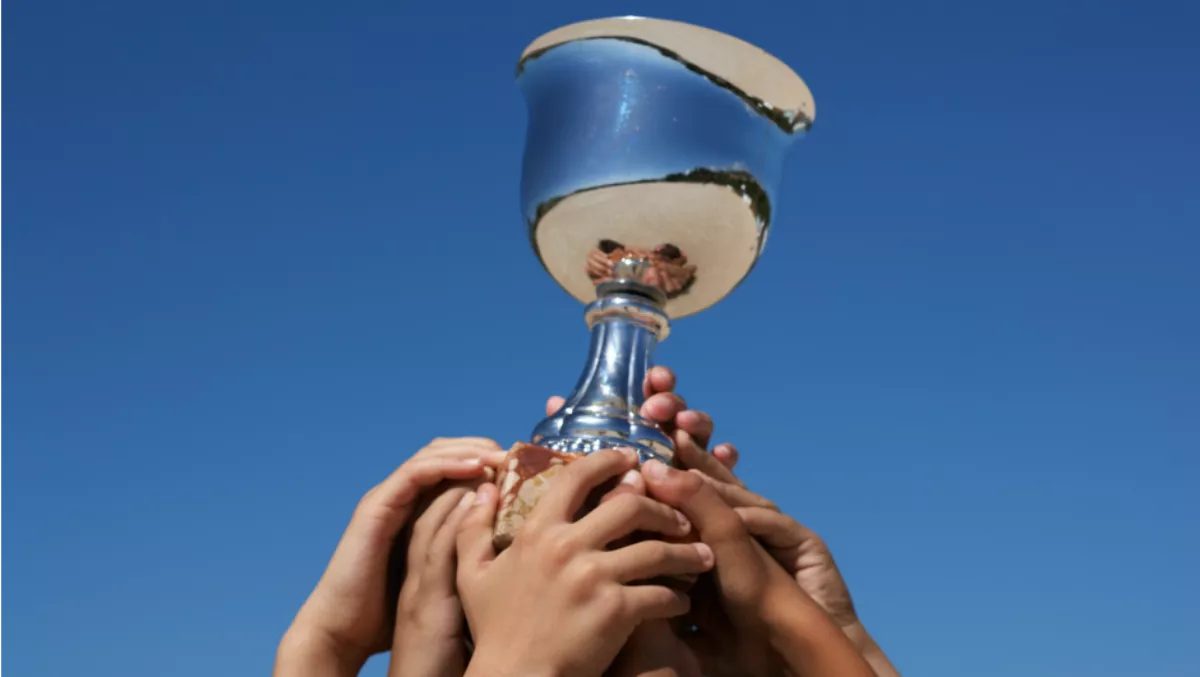 HP New Zealand inaugural partner awards: And the winners are...
FYI, this story is more than a year old
Datacom Wellington took out the supreme award at last night's inaugural 2015 HP Partner Awards, taking out both Partner of the Year 2015 and HP Print Partner of the Year 2015.
The gala evening saw seven companies taking home nine awards as HP celebrated and recognised the excellence, growth, consistency and engagement of its top Kiwi partners.
Oliver Hill, HP New Zealand business manager, commercial channel sales, says Datacom Wellington had an 'outstanding year in print', delivering triple digit growth on a consistent basis, and at the same time delivered 'exceptional' growth across devices such as PCs, laptops and tablets.
The company delivered double digit growth in personal systems, backing up an extremely strong 2014.
Softsource was also a double winner, taking home both the HP PC Partner of the Year award and the gong for HP Innovative Solutions Partner of the Year.
Blair Strahan, HP New Zealand partner business manager applauded Softsource for 'a remarkable job this year of growing the PC business', while of the Innovative Solutions win, he said: "Softsource put together a simple and innovative solution for productivity. The simple, no-fuss bundled offer resulted in a great number of leads and new customers of Softsource and HP."
Origin IT scooped up Growth Partner of the Year after demonstrating 'growth, consistency and engagement' and achieving a record-breaking year, with the hotly contested individual award for HP Channel Sales Person of the Year going to Jamie Hall, providing Origin IT with its second win of the night.
Cyclone was crowned Education partner of the Year, with Blari Strahan, HP New Zealand partner business manager, saying Cyclone has built up their expertise and knowledge in the education market 'so this award is a credit to their whole team'.
Exeed claimed Distributor of the Year, despite some strong competition. "Exeed were a powerhouse throughout 2015 and they had some strong competition, but deserve their win for being engaged with our staff and for helping to drive all aspects of HP in the New Zealand market," says Simon Bell-Booth, HP New Zealand wholesale account manager.
Long-time HP partner, Noel Leeming won HP Retailer of the Year, with Tina Tu, HP New Zealand retail account manager noting the retailer has been a 'huge supporter of HP across our entire portfolio, from commercial to our consumer range'.
Hill says the calibre of entries was 'exceptional'.
"The HP partner community is the foundation of our commercial business and represents an incredibly talented network of companies," Hill says.
"It is pleasing to see our partners making their mark and creating a real impact within the industry."
Partner of the Year 2015: Datacom Wellington
HP Print Partner of the Year: Datacom Wellington
HP PC Partner of the Year: Softsource Ltd
HP Growth Partner of the Year: Origin IT
HP Education Partner of the Year: Cyclone
HP Distributor of the Year: Exeed
HP Retailer of the Year: Noel Leeming Group
HP Innovative Solutions Partner of the Year: Softsource
HP Channel Sales Person of the Year: Jamie Hall, Origin IT
Related stories
Top stories