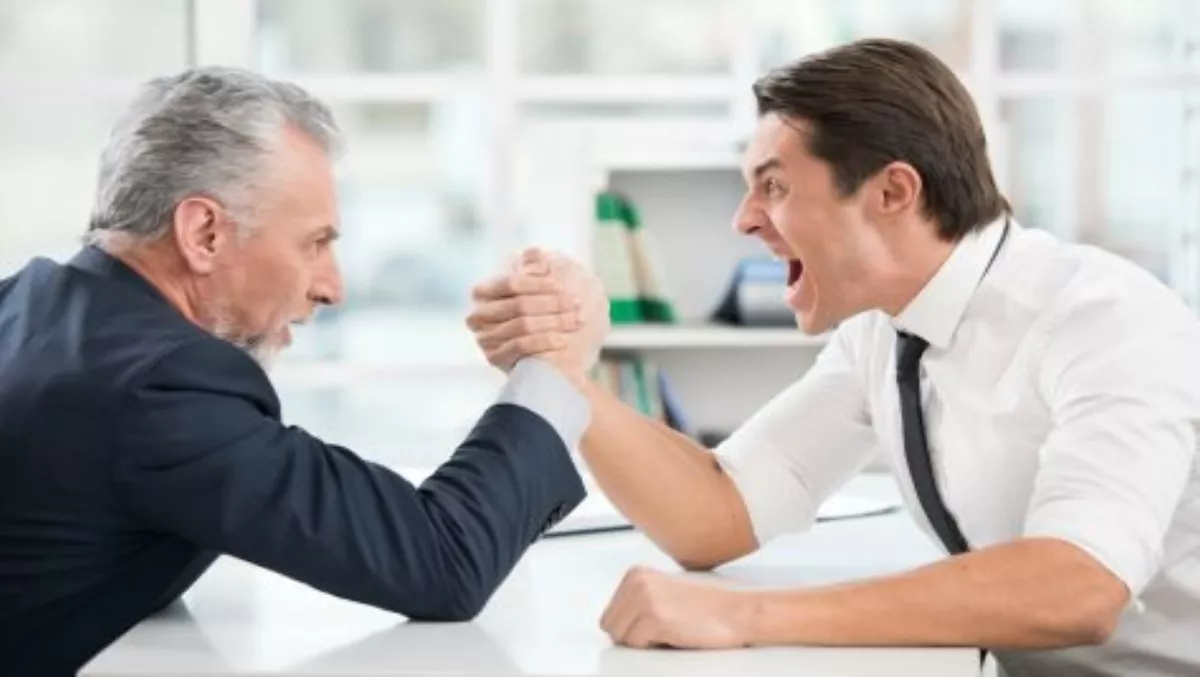 HP overtakes Cisco in cloud infrastructure battle - finally
FYI, this story is more than a year old
After nipping at Cisco's heels for two years, HP finally overtook arch rival Cisco in the cloud infrastructure equipment battle in Q2, albeit by the slimmest of margins.
Synergy Research Group says after tying in Q1 with 13%, HP finally wrestled top spot from Cisco which declined by half a percentage point, while HP remained consistent on 13%.
The research firm says the two leading vendors are each achieving 'stellar' revenue growth in the burgeoning market.
Synergy Research says Cisco continues to hold a commanding lead in public cloud infrastructure, while HP has a clear lead in private cloud – which could be good news for Hewlett Packard Enterprise, which will handle the enterprise side of the current HP business following HP's 01 November split into two separate companies.
Synergy Research says total cloud infrastructure equipment revenues, including hardware and software, are now running at $16 billion per quarter, having grown by 25% year on year.
The company attributes HP's cloud infrastructure leadership to the vendor's domination in the cloud server segment and being a main challenger in storage. Cisco's position meanwhile, is due mainly to its dominating the networking segment, while rapidly growing its position in servers.
Jeremy Duke, Synergy Research Group founder and chief analyst, says the public cloud services market is booming and driving heavy investment in cloud infrastructure, while a rapid transition to cloud is also in full swing in the enterprise IT market.
"Cisco continues to ride these waves very successfully, but what has enabled HP to grab the lead is the fact that servers and storage account for almost two-thirds of the market and HP is now rapidly evolving its huge business in these segments," Duke says.
"By contrast, Cisco dominates the smaller networking segments, while its burgeoning cloud server business still lags far behind HP in scale."
Microsoft also features in the rankings, taken third spot, due to its position in server operating systems and virtualisation applications, while Dell and IBM maintain a strong position across a range of cloud technology markets.
The research company says servers, operating systems, storage and networking combined account for 89% of the cloud infrastructure market, with the balance comprising cloud security, cloud management and virtualisation applications.
Duke says the market is 'huge' and is growing rapidly and in aggregate the two leaders only account for a quarter of it – much the same as they did one year ago.
Related stories
Top stories