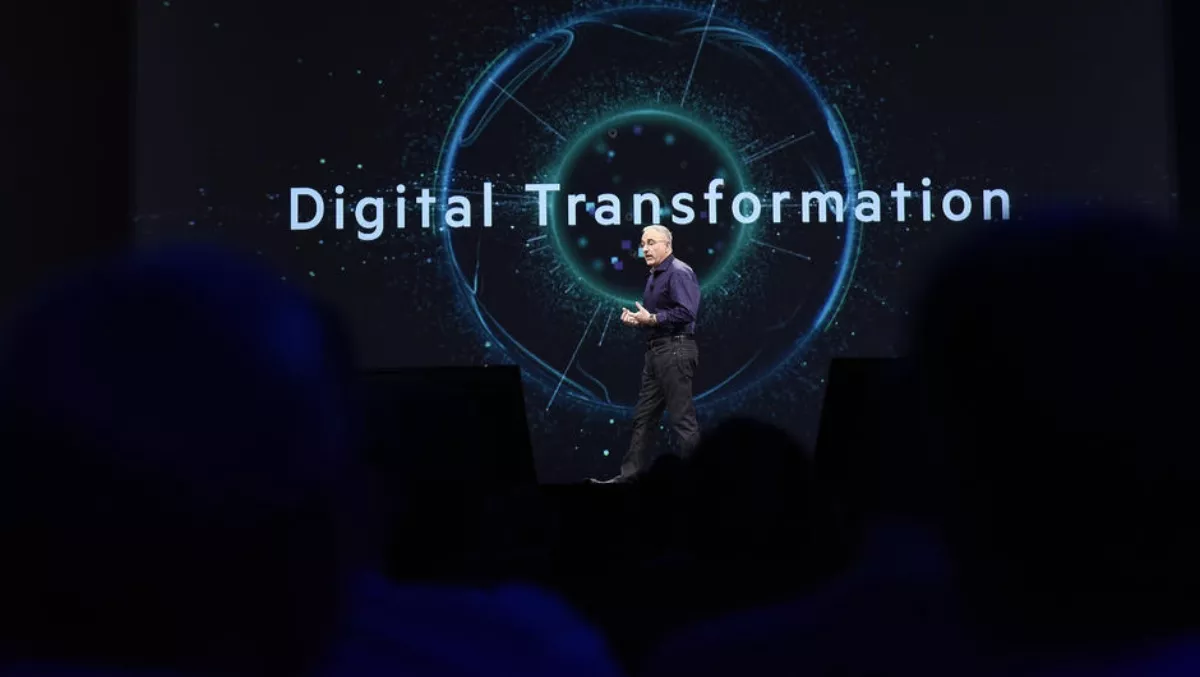 HPE names Veeam Momentum Technology Partner of the Year
FYI, this story is more than a year old
Veeam today announced it has won the inaugural Hewlett-Packard Enterprise (HPE) Momentum Technology Partner of the Year 2018 — Data and Analytics Solutions Award for high availability storage and data protection solutions growth and leadership.
The award marks Veeam's recognition within the HPE partner ecosystem and builds momentum for the launch of Veeam Hyper-Availability solutions being integrated into HPE's global supply chain processes and systems on July 2.
"This award is an important acknowledgment of Veeam's landmark year in customer adoption," says Veeam co-CEO and president Peter McKay.
"Our partner programme has achieved triple-digit year-over-year growth and we expect that success to accelerate with inclusion in more top-tier partner programmes like HPE's. The momentum of our HPE partnership, along with the overall Veeam company success as we expand our market share and enterprise footprint, underscores the business value customers are realising from the combination of leading technologies for hybrid IT environments."
"HPE recognises Veeam's strong performance and leadership through their storage and data protection solutions and their long-term commitment to the HPE Partner Ready Program," says HPE storage and big data, general manager Milan Shetti.
Announced at the HPE Global Partner Summit in Las Vegas, the award represents one of milestones in the expansion and of the Veeam and HPE relationship.
To continue exceeding customer benefit expectations, several key new partnership enhancements have been added:
Advancement to HPE global supply chain –Veeam Hyper-Availability solutions will be integrated into HPE's global supply chain processes and systems, enabling customers to source Veeam solutions in all geographies from HPE. Joint customers will experience a more efficient purchasing process from a single, trusted IT partner while channel partners will benefit from better financial incentives to sell Veeam through the HPE ecosystem.
"In Australia and New Zealand, Veeam has enjoyed a long-standing relationship with HPE, and I am delighted that we are further strengthening this alliance with this additional joint go-to-market initiative," says Veeam ANZ vice president Gary Mitchell.
"HPE has invested over $1billion on Nimble, Simplivity and SGI to offer a complete solution to customers' storage requirements. Our alliance leverages Veeam's vision for today's cloud-first era - Veeam Availability Platform for the Hybrid Cloud - in which businesses are actively seeking true availability solutions to meet modern Service Level Objectives (SLOs) for recovery of data and applications in the Hybrid Cloud to deliver enhanced efficiency, agility and reliability across their entire operations.
Continuing Nimble success post-acquisition and re-invigorating the channel – HPE Nimble and Veeam are building on their legacy of success, making it easier than ever to buy, support and sell their integrated solutions.
Veeam as part of HPE GreenLake – Based on demand by our customers, Veeam will be available through HPE's next-generation of on-premises consumption services, providing customers access to Veeam's market-leading hyper-availability solutions in conjunction with HPE's other IT solutions, and enabling joint customers to take advantage of pay-per-use IT solutions.
New Veeam training courses offered at HPE education centre – Customers can maximise the value of their Veeam investments with holistic, end-to-end training through experts they trust for their HPE solution training. HPE is now offering the Veeam Certified Engineer (VMCE) training and certification courses as part of their storage training curriculum alongside HPE 3PAR StoreServ Storage, HPE StoreOnce Systems, and HPE Nimble Storage in addition to the HPE Hybrid IT curriculum and related offerings such as Linux, VMware and Microsoft.