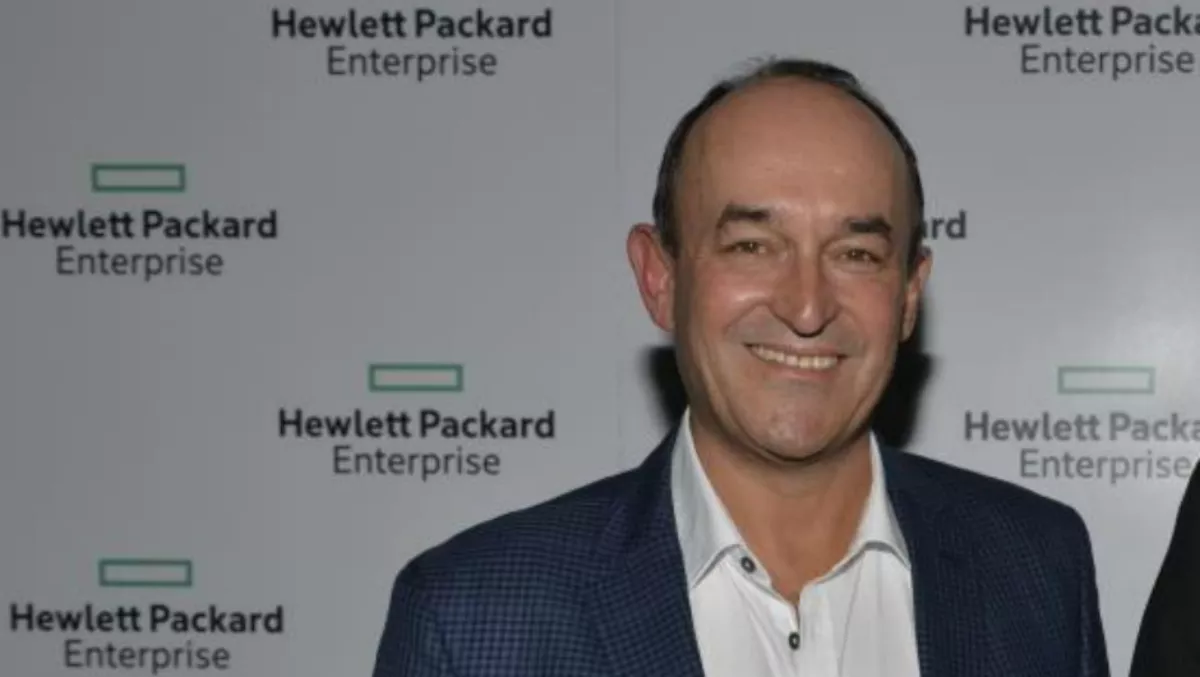 HPE NZ: 'We are going to be a very good partner for our channel'
By Heather Wright,
Thu 26 Nov 2015
FYI, this story is more than a year old
'Partnership', a 'bias to action' and 'innovation' are key phrases for Keith Watson at the moment.
The New Zealand managing director of the newly launched Hewlett Packard Enterprise is clearly keen to stress the three key values the company is taking to market – and the importance of the Kiwi reseller channel as HPE moves forward.
At the Hewlett Packard Enterprise Roadshow events in Auckland last week, and Wellington this week, Watson espoused the new values. Yesterday, post-events, he was still in full flight.
"The market, and resellers, will see a significant increase in our presence, our voice in the marketplace, a much bolder HPE voice in the market," Watson says. "Hopefully they are starting to see that already."
He says the split of HP into two separate entities – HPE and HP Inc – was a crucial move in ensuring the companies could adapt to the changes being wrought not just on the technology sector, but business as a whole.
"In every business now, IT is actually the business strategy," he says. "Winners and losers are determined by how quickly they can adapt to take advantage of new opportunities and deal with new competitive threats.
"We're on the cusp of an enormous change right now. Doing business the way we've always done it is no longer good enough.
"Companies can turn ideas into reality in a fraction of the time it took five to 10 years ago, and it's no secret technology is fuelling that speed," he notes.
"We spent the last 391 days - I know everyone of them - undertaking the largest global business transformation in history to adapt to these changes" he says.
Those changes also drive the three core values he says are at the heart of HPE.
Watson says HPE's partnership objective 'is more encompassing' than just the channel.
"It obviously encompasses the reseller channel, as our major distribution channel, but it also encompasses working with key go-to-market partners, such as Microsoft for example, and key customer relationships.
"We put partnership first and we will continue to do this. We truly believe in the power of collaboration and in taking the time to build strong relationships with our customers, partners and our employees and we believe if our partners are successful, we will be successful," Watson says.
"This is why we are committed to the channel to help our partners accelerate their own growth and why we have invested in programs such as the HPE Partner Ready program which enables our partners to work alongside us to deliver solutions that help our joint customers evolve to the new business."
'Bias for action' highlights HPE's desire and ability, he says, to move quickly to help customers and resellers take an idea to the market and get business value for it quickly.
On the innovation front, Watson says he will be working with the HPE team and channel partners to drive 'a lot more' innovation events, at a business level, rather than just technology.
The events, in the form of innovation days, innovation agendas tied to specific client business priorities and sessions at the company's Auckland and Wellington Innovation Centres as well as video seminars with international HPE experts, will focus on the implications for business and the business values that can be achieved using specific technology 'rather than simply technology for technologies' sake'.
"We're going to be helping our customers handle digital disruption and modern business challenges in four ways: Helping them transform to a hybrid infrastructure through the use of the cloud; Empowering their organisations through the use of data; Enabling their organisations through the use of workplace productivity; and protecting their organisations from cyber attacks," he says.
"And we're going to be a very good partner for our channel.
"We will have the agility, and move with them quickly aroudn their needs in the marketplace and we will bring worldclass technology to help them solve their customers' business problems and opportunities."