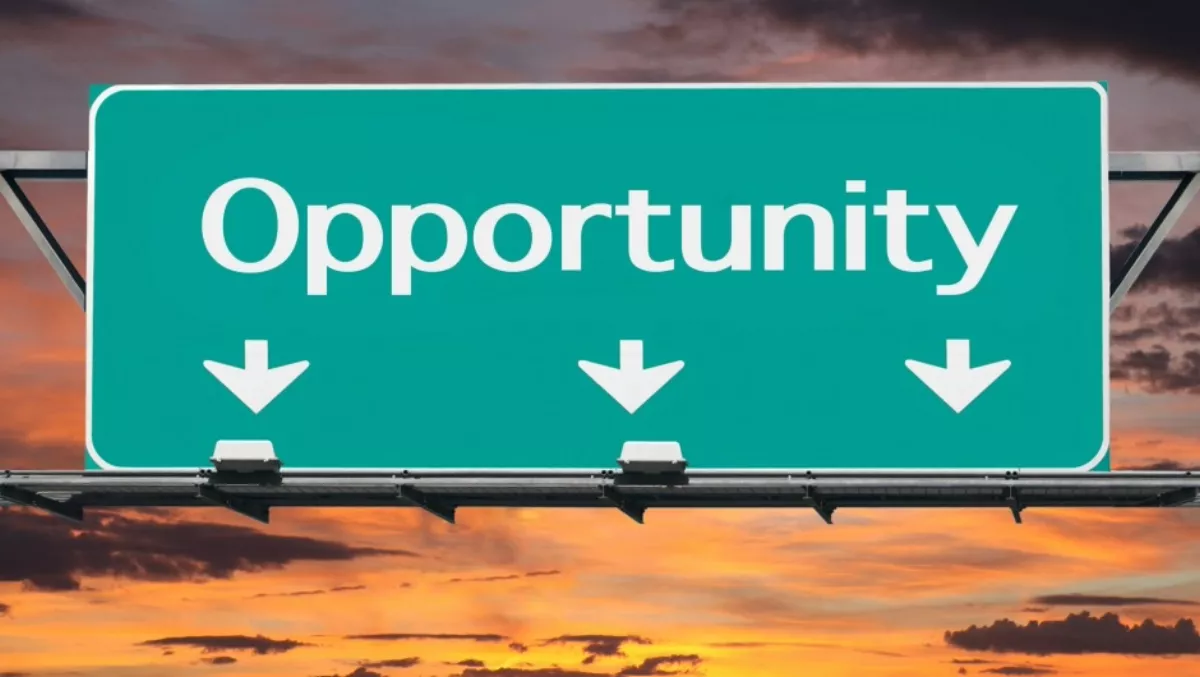 Exclusive: HPE opens up new reseller opportunities taking high end storage to SMBs
FYI, this story is more than a year old
Hewlett Packard Enterprise is taking high end storage capabilities normally reserved for enterprises to the SMB market in a move the vendor says offers 'much more sales opportunities' for local resellers.
The vendor today launched two new entry level shared storage solutions it says will help small and midsized businesses with up to 1000 seats modernise their IT with hybrid flash and software-defined storage platforms.
Paul Reilly, HPE South Pacific Enterprise Group category manager for storage, says both offerings – the HPE StoreVirtual 3200 and the HPE MSA 2024 – are designed 'to get SMB customers off the disposable technology treadmill' and on to storage they can grow with while taking advantage of technologies such as software defined storage and hybrid flash, affordably.
The StoreVirtual 3200 provides a next-generation, fully flexible entry storage array with an easy on-ramp to software defined storage, while the MSA 2042 offers hybrid flash for application acceleration.
Reilly says the new offerings greatly expand the addressable entry market for resellers and provide channel partners with ways to 'really aggressively expand their SMB .
"The fact we can bring high end storage capabilities to SMB customers, entry level or remote or branch office customers, equates to much more sales opportunities for our channel partners."
He says the upsell opportunities – ranging from upgrading existing infrastructure capacity without disruption to data to software upgrades to enable customers to take full advantage of the flash functionality that can be added to StoreVirtual 3200 – also provide partners and distributors with ways to 'really aggressively expand their SMB footprint'.
"They can now bring technologies – flash, hybrid flash – to new segments of the storage markets and cash in on the upgrades and even the services they can deploy themselves around that."
Reilly says the entry storage segment is a 'significant market' across Australia and New Zealand and is growing strongly.
He says the devices designed to be 'an easy sales cycle' for resellers.
"These two products are built on established product lines and platforms that our customers already know and love. HPE storage is the number one supplier of entry storage.
"Customers are aware of the brand, the products and the technologies really are the hot topics at the moment.
"Articulating the advantages and compelling reasons around deploying flash and software defined storage, shouldn't be too difficult for our resellers," Reilly says.
"Regardless of the size of your business, these days technology is critical and is at the core of making your business more competitive, agile and increasing productivity."
However, he says SMBs have had to settle for 'good enough' storage, making do with whatever storage they could purchase within their budget.
"No longer is that 'good enough' storage good enough, and we're aiming to provide SMB customers and entry level buyers with the ability to access these technologies at an affordable price point."
The StoreVirtual is flash-ready out of the box, with the ability to add solid state drives and software to take advantage of the performance increase.
The offering starts at around AUD$7500/NZ$8060.
"It really is a new class of storage for that entry space and we're really excited about it," he says.
The MSA, which starts at AU$12,50o/NZ$13,275 builds on HPE's flagship MSA platform.
"We're effectively supercharging it," Reilly says. "We're introducing all-flash capability out of the box – single SKU, embedded flash technology with all inclusive advanced data services included out of the box.
"It's easy to own and easy to order.
"We're giving our entry level buyers and SMB customers access to flash technology which hasn't been so accessible in the past due to cost and complexity."
Related stories
Top stories