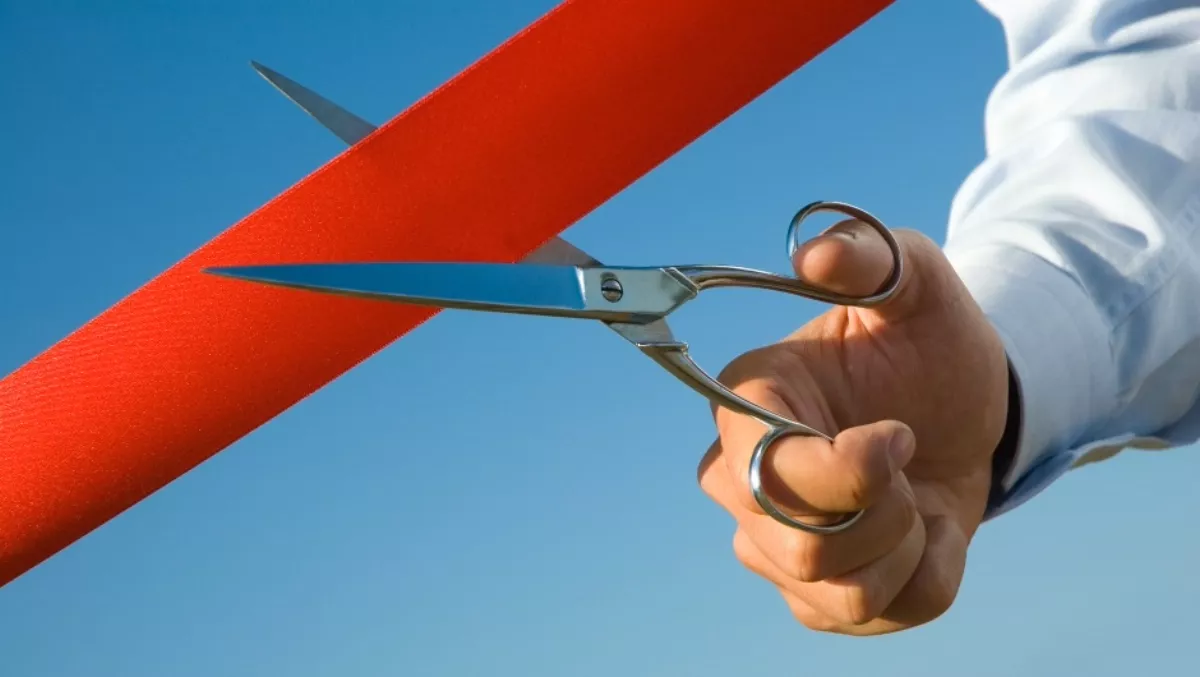 HPE unveils new flash storage portfolio for hybrid IT
FYI, this story is more than a year old
Hewlett Packard Enterprise (HPE) have announced a comprehensive flash portfolio update with new products and data protection solutions.
The new offerings include:
A more powerful midrange HPE 3PAR StoreServ 9450 all-flash array
Availability of Nimble Storage primary and new secondary flash arrays
Affordable fifth generation HPE MSA Storage
High-speed, cloud-connected StoreOnce data protection
HPE says the adoption of flash storage continues to gain pace, and this is backed up by research from TechTarget that reveals 51 percent of customers are predicting that they will have an All-Flash data center within five years.
And what's more, it's not just enterprises as prices come down smaller companies are also adopting flash.
HPE affirms a common problem affecting customers worldwide is data growth and app development in the data center expanding exponentially and putting pressure on IT to consolidate more data on less infrastructure while also evaluating the right mix of on-premises and off-premises investments.
"As flash permeates the data center it has become critical to move beyond the array – from predictive analytics to data protection to investment strategies," says Raj Thakur, general manager, Data Center & Hybrid Cloud Group, HPE South Pacific.
"These new solutions help more customers maximise the value of flash on-premises and enable flexible off-premises data mobility."
According to HPE, HPE 3PAR is redefining expectations with the new StoreServ 9450, a highly scalable, multi-tenant, and performance rich all-flash platform that builds on the product family's strong position in the midrange fibre channel.
Performance has been increased 70 percent, scale doubled to 6PB and front-end connectivity tripled with 80 host ports.
HPE also unveiled the fifth generation of its entry SAN platform, HPE MSA, providing what the company says are "affordable starting points for application acceleration providing flexibility to mix any combination of SSD and SAS drives plus including resiliency features such as snapshots and remote replication."
Obviously data security is important, which is why HPE has federated primary, secondary, and object storage to enable zero-impact data protection while putting backup data to work.
For customers exploring public-cloud tiers for secondary data, HPE announced StoreOnce CloudBank, a long-term data retention solution that provides significantly lower cost protection on multi-cloud destinations such as AWS, Azure or on premises object storage.
According to HPE, many customers making the move to all-flash data centers are looking for ways to maximise the return on their investments, and for some that includes changing how they utilise data stored as backup copies.
The new Nimble Secondary Flash Array (SFA) allows customers to put their backup and copy data to work for secondary applications. The system brings together always-on deduplication and compression to lower capacity costs for backup with flash-optimised performance and zero-copy cloning to run production workloads like dev/test, QA and analytics.
Most of the announced features will be available in June this year.
Related stories
Top stories