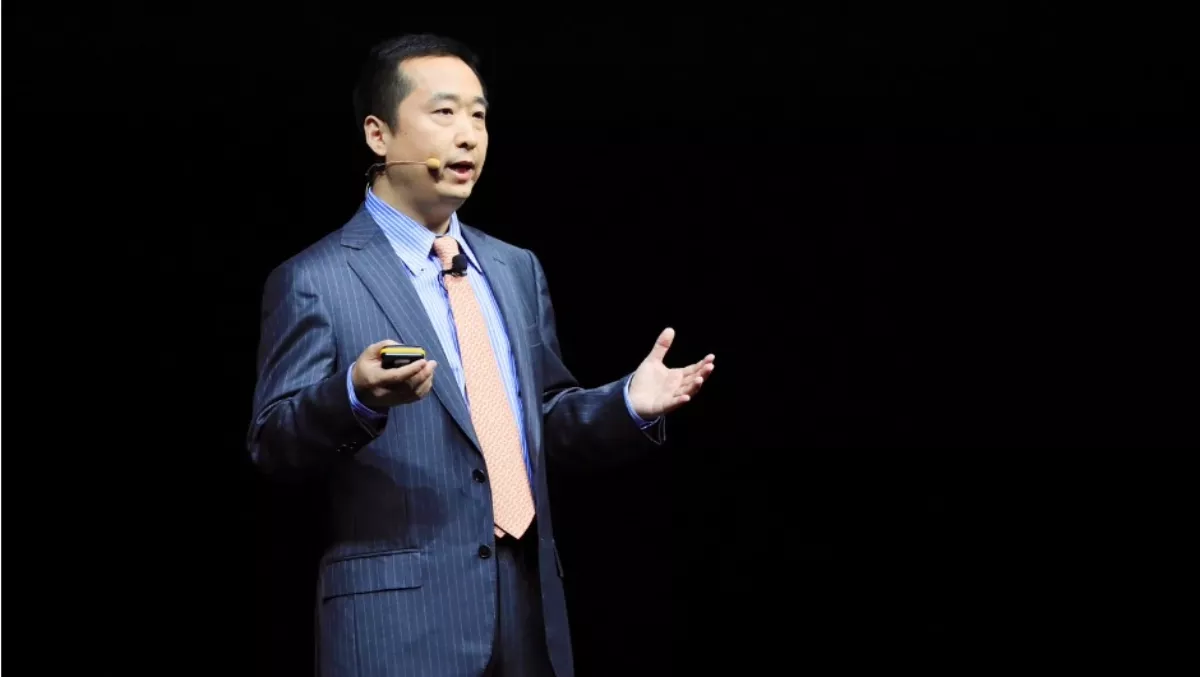 Huawei releases new Agile Network 2016 as foundation for digital transformation
By Ashton Young,
02 Sep 2016
FYI, this story is more than a year old
​On day two of its flagship event, Huawei released its new Agile Network 2016.
President of Huawei enterprise product line, Swift Liu spoke at Huawei Connect 2016 and asserted the Agile Network 2016 focuses solutions on the mobilisation of users and services, IoT applications of production systems and on continued challenges brought by cloud-based applications as digital transformation occurs all around us.
"'For the Cloud, By the Cloud', is the perfect explanation of the proposition we have released", says Liu. "New business models brought about by cloud services are subverting traditional industries, and an intelligent cloud that provides services relies on a software-defined, open, simple, and secure network."
Liu affirms the new solution simplifies network management and the software-defined networking (SDN) architecture enables better cloud intelligence. Open, simple and secure are the keywords tied to the concept.
"This network is able to connect every part of an enterprise, every IoT system, and every mobile device," says Liu. "Cloud technology is also changing the efficiency of service deployment, management, and Operation and Maintenance (O&M) for traditional networks. Networks of the future should combine virtualisation, automation, edge intelligence, cloud-based management, and security everywhere."
Some of the features of the solutions within the Agile Network 2016 include Cloud Campus which allows network planning, deployment O&M for the full lifecycle network cloud management, CloudVPN to target the rising private line costs of enterprises and a Cloud Fabric 5.0 solution with refined O&M, new practices for IoT and a ubiquitous virtualised security solution.
Liu asserts the the Agile Network 2016 will match cloud-based policies better than before, while connecting the intelligence of clouds and accelerate digital transformation for enterprises.
Stay tuned as we will continue to provide updates as Huawei Connect 2016 progresses.