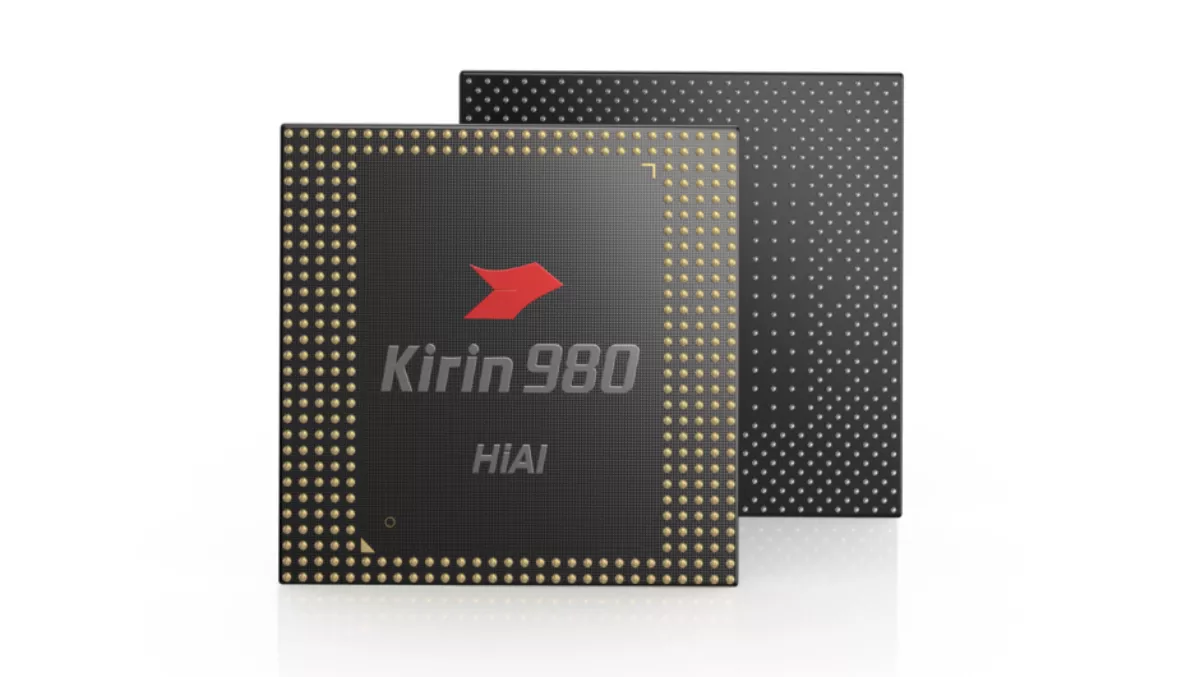 Huawei unveils Kirin 980 system-on-a-chip
Wed, 19th Sep 2018
FYI, this story is more than a year old
Huawei is promising to bring artificial intelligence and cutting-edge raw performance to its latest system-on-a-chip (SoC) offering, the Kirin 980. The company unveiled the new 7nm SoC today, which packs best-in-class performance, efficiency, connectivity features, and Dual NPU AI processing power.
"TSMC 7nm process technology enables Kirin 980 to pack 6.9 billion transistors within a 1cm2 die size, 1.6 times of the previous generation and is also the first SoC to embed Cortex-A76 based cores and uses an intelligent Flex-scheduling mechanism that creates an energy-efficient architecture," the company explains in a release.
"This solution designates the large high-performance cores to handle intensive workloads while providing sustained performance and ultra-efficiency cores to tackle everyday activities with extreme power.
According to Huawei Consumer Business Group CEO Richard Yu, the new chip brings even more power to consumers.
"Last year, we showed the world the potential of On-Device AI with the Kirin 970, and this year, we've designed an all-round powerhouse that not only features outstanding AI capabilities, but also brings cutting-edge raw performance to consumers. Equipped with all-new CPU, GPU and Dual NPU, the Kirin 980 is the ultimate engine to power next-generation productivity and entertainment applications.
The Kirin 980 enables faster app launch times, better multi-tasking and a smoother user experience, the company says.
It is also the industry's first 'dual-brain' power, which represents a new era of On-device AI. Kirin 980 supports common AI frameworks such as Caffee, Tensorflow and Tensorflow Lite, and provides a suite of tools that simplifies the difficulty of engineering On-Device AI, allowing developers to easily tap into the leading processing power of the Dual NPU.
The SoC also features Huawei's proprietary fourth-generation ISP, which enables a 46% increase in data and can better support multi-camera configurations. It can also support new HDR colour reproducing technology that can change picture contrast and lighting conditions to suit.
"Kirin 980 adopts a new pipeline dedicated to processing video captures, allowing the camera module to shoot videos with 33% shorter delay. Additionally, ISP can recognize a subject with 97.4% accuracy with improved motion tracking.
Huawei says the Soc is also the world's first integrated modem that supports LTE Cat.21 with a peak download speed of 1.4Gbps. The Kirin 980 supports carrier aggregation, even across frequency bands, so users are free to choose their mobile operators and still enjoy the same premium connectivity experience, regardless of where they are.
Huawei will launch the first Kirin 980-powered Mate Series device in October.