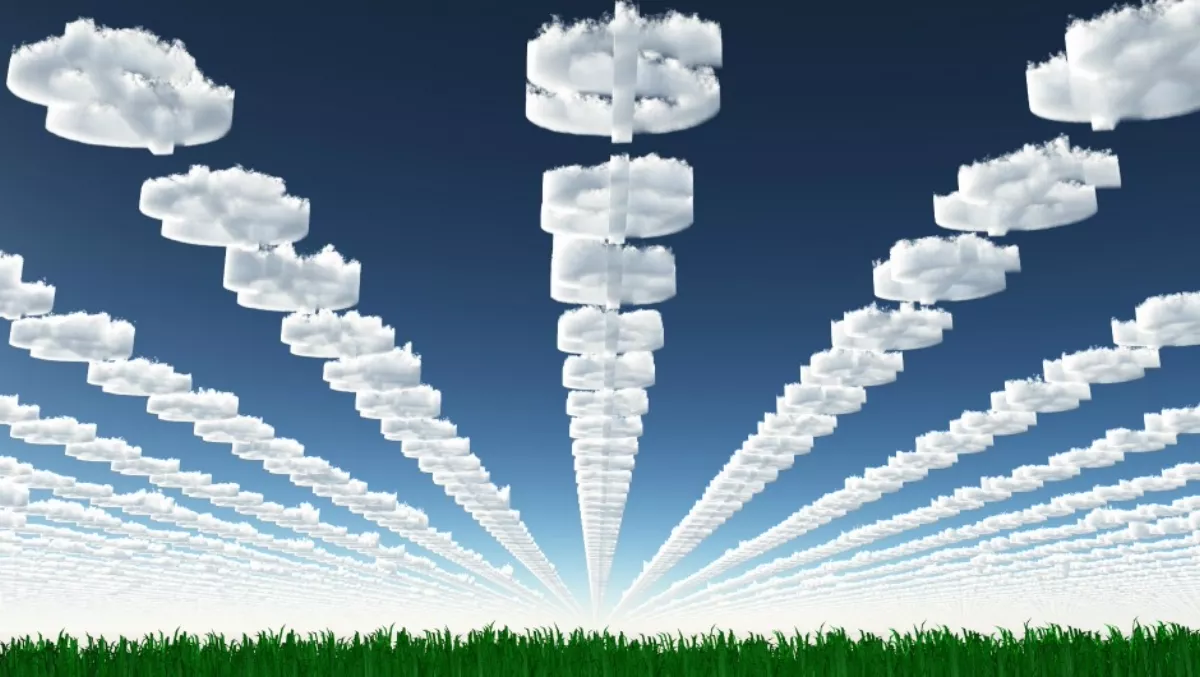 IaaS fastest-growing service in booming public cloud market
FYI, this story is more than a year old
Infrastructure-as-a-service is on a rapid trajectory with Gartner forecasting 38.4% growth this year – the fastest growth of any public cloud service, in a booming public cloud market.
The analyst firm says the worldwide public cloud services market will hit US$204 billion, up 16.5% from 2015's US$175.
IaaS will account for $22.4 billion of this year's total, up from US$16.2 billion last year.
However, while IaaS is experiencing the fastest growth, it will still trail behind cloud advertising, cloud business process services (BPaaS) and cloud application services (SaaS), which are projected to hit $90.3 billion, $42.6 billion and $37.7 billion respectively. All three will, however, have slower growth in the coming year at 13.8% for cloud advertising, 8.7% for BPaaS and 20.3% for SaaS.
Platform-as-a-service is expected to grow 21.1% in 2016, to reach US$4.6 billion, while cloud management and security services will be up 24.7% to $6.2 billion, Gartner says.
Sid Nag, Gartner research director, says IaaS continues to be the strongest growing segment as enterprises move away from data center build-outs and move their infrastructure needs to the public cloud.
Gartner expects high growth rates across all markets of public cloud services to continue through 2017.
"This strong growth reflects a shift away from legacy IT services to cloud-based services, due to the increased trend of organisations pursuing a digital business strategy," Nag says.
Meanwhile, IDC says worldwide spend on public cloud services will be almost six times the rate of overall IT spending growth at 19.4% compound annual growth rate out to 2019.
IDC's figures put the overall market at more than US$141 billion in 2019, up from nearly US$70 billion in 2015.
IDC too, is flagging IaaS as a high growth area at 27.0% for five year CAGR. However, IDC says platform as a service will be the biggest growth area, with five-year CAGR of 30.6%.
IDC says SaaS will remain the dominant cloud computing type, taking more than two-thirds of all public cloud spending throughout the forecast period.
Frank Gens, IDC senior vice president and chief analyst, says the move by the software industry to a cloud-first development and deployment model is almost complete, with most vendors expected to have completed to the move to a SaaS/PaaS code base by 2018.
"This means that many enterprise software customers, as they reach their next major software upgrade decisions, will be offered SaaS as the preferred option," Gens says.
"Put together, new solutions born on the cloud and traditional solutions migrating to the cloud will steadily pull more customers and their data to the cloud."
IDC says while enterprises will be the primary driver of public cloud services, small and medium businesses will remain a 'significant contributor' accounting for more than 40% of the overall spending.
Industry-wise, IDC says telecommunications is the second largest industry for public cloud services expenditure in 2015 in Asia Pacific, and is expected to claim top position in the region by 2019.
Eileen Smith, IDC program director, customer insights and analysis, says cloud services will remain the essential foundation of the IT industry's third platform of innovation and growth.
"As the cloud market enters an 'innovation stage' there will be an explosion of new solutions and value creation on top of the cloud," Smith says.
"Industry-specific applications will be a driving force as businesses look for solutions that can be easily configured to their unique business and vertical requirements.
"With the huge increase in the number and diversity of services available in the market, organisations across the industries will shift steadily toward cloud-first strategies to enable digital transformation."
Related stories
Top stories