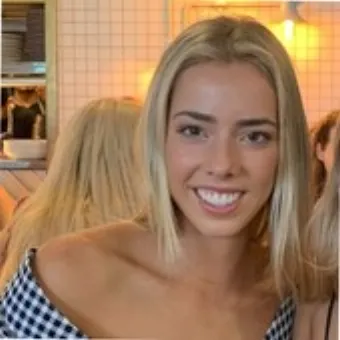 By Kaleah Salmon, Journalist
Randstad research names IBM, One NZ and Datacom among the most attractive employers in New Zealand within the information technology and telecommunications sector.
The latest 2023 Randstad Employer Brand Research named IBM the most Attractive Employer in New Zealand, recognising its financial health, offering career progression, and providing attractive salaries and benefits.
The 2023 Randstad Employer Brand Research explores 4,302 New Zealand workers' perceptions of employer brands, providing a unique understanding of employee and job seeker preferences.
Other high-performing IT and Telecommunications companies were One New Zealand (#2) and Datacom (#3).
One NZ was recognised for being financially healthy, convenient location and job security. At the same time, Datacom was perceived as attractive due to its financial health, opportunities for career progression and job security.
Randstad New Zealand's General Manager for Technologies, Tony Grantham comments: "We congratulate IBM, One New Zealand and Datacom on being recognised as the three most attractive technology employers in New Zealand."
"The sector remains a significant contributor to the New Zealand economy with the continued growth in digitalisation investments and public cloud adoption driving demand for IT skills."
"This reinforces the sector's position as one of the most attractive industries for candidates who are looking for the whole package, a great place to work, attractive salary and benefits and long-term career opportunities," says Grantham.
This year's findings also observe shifts among the top 10 industries, with the IT and telecommunications sector in tenth place (35%), reaffirming its desirability for job seekers.
However, the gap between the top 10 most attractive sectors has shrunk compared to last year, indicating a highly competitive market for employers looking to attract talent.
The 2023 findings are also released as New Zealand's unemployment rate remains at a near-historic low of 3.4%.
Industry research from IDC and Microsoft also suggests that public cloud delivery is expected to add a further NZD $21 billion to the economy and generate 134,000 new jobs within New Zealand by 2026.
Richard Kennedy, Country Director at Randstad New Zealand, says: "The competition for talent in New Zealand remains tight particularly in areas like IT, healthcare, and education."
"With low unemployment, candidates have more choice at home and further afield. It is more critical than ever for employers to stand out by offering both financial and non-remuneration benefits combined, including professional development and flexible work options to keep talent onshore."
The research also reveals what Kiwi job seekers look for when choosing where to work. Notably, workers are prioritising work-life balance (#1), attractive salary and benefits (#2) and good training (#3) during today's uncertain economic climate.
This is a significant shift compared to the previous two years, where work-life balance remained the most important priority for Kiwi jobseekers.
Three-quarters of workers are placing increasing importance on non-remuneration benefits and exploring personal career growth options in areas including reskilling (67%) and upskilling (76%).
Randstad New Zealand believes the findings align with New Zealand's market sentiments.
Kennedy says: "Our findings show that only 16% of workers changed employers in the last six months compared to almost a quarter (24%) last year."
"This indicates that the 'revolving door' of three to six months ago has slowed considerably. Instead, workers are hunkering down with their employers to ride out the current market uncertainty."
"The challenge for New Zealand businesses now becomes identifying ways to de-risk the move for employees wanting to move but needing the certainty of job security," says Kennedy.
While an attractive salary entices job seekers, it no longer guarantees retention, motivation and engagement, according to Randstad. The report highlights that non-material benefits were of "high importance" for 76% of respondents, almost on par with material benefits (79%).
If a pay rise is not an option, nearly half (48%) indicated that flexible start and finish times are the most preferred non-material benefit, followed by reduced workdays (37%) and employee wellness programmes, signifying the continued importance of mental health and well-being support in the workplace.
In addition, Kiwi employers are expected to contribute to staff's personal career growth, with over a third of respondents (36%) citing professional development as the next most preferred non-material benefit.