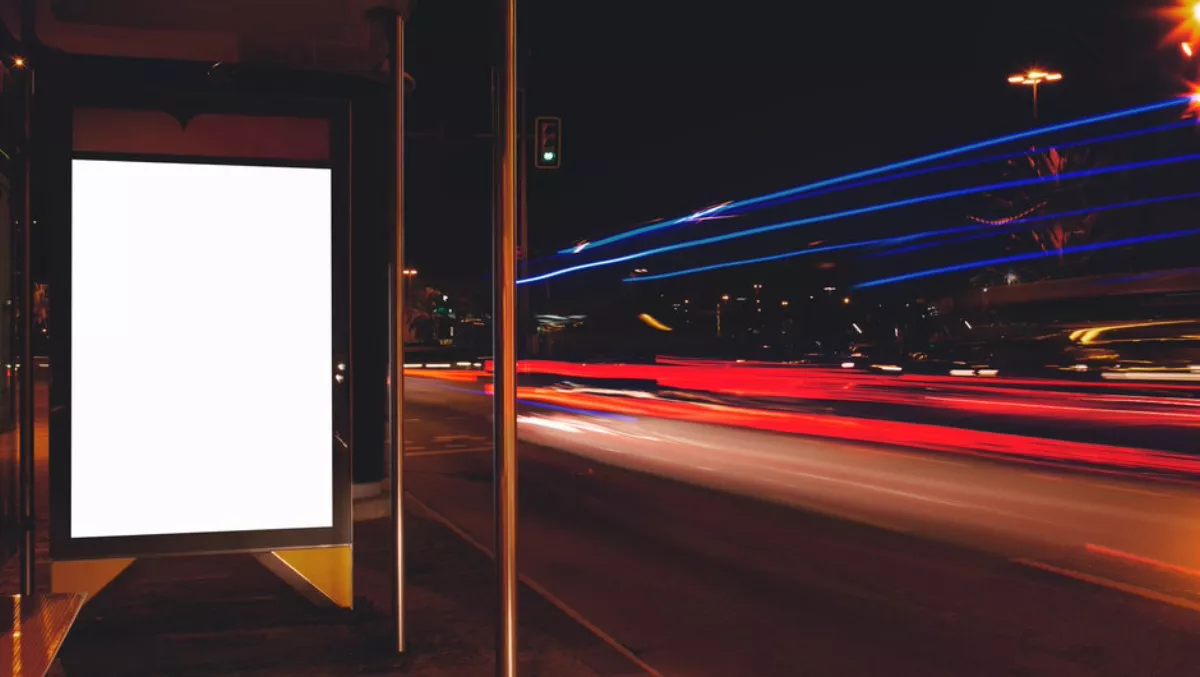 IDC - Digital signage market growth to continue unabated
FYI, this story is more than a year old
The worldwide digital signage market saw shipments of more than 870,000 units in the second quarter of 2018 (2Q18), up 15.9% year over year and an increase of 10% compared to the first quarter of 2018, according to the IDC Worldwide Quarterly Digital Signage Tracker.
IDC expects the global market for digital signage will continue to grow at rates of 10% and 12% year over year in 2019 and 2020, respectively.
"The fastest growing regions for digital signage are Latin America and Asia/Pacific (excluding Japan) with sequential growth rates of 135.6% and 21.9% in 2Q18," says IDC worldwide display trackers senior research analyst Maura Fitzgerald.
IDC currently forecasts 3.5 million digital signage units will be shipped for the full year 2018 and expects to see year-over-year growth of 11.9% in worldwide shipments in the second quarter of 2019.
By 2020, worldwide shipments are expected to be more than 4.4 million units as more businesses continue to adopt this display technology for advertising and general information purposes.
Technology highlights
While 1920x1080 remains the most common screen resolution, the resolution with the fastest year-over-year growth is 3840x2160. In 2Q18, shipments of this resolution grew 396.9% year over year. Considering it is the second-ranked screen resolution, this is a promising development for the signage market.

Of the top 10 screen sizes, 32-inches wide and 43-inches wide saw the fastest year-over-year growth, posting gains of 44.1% and 107.3%, respectively, in 2Q18.

Signage displays with TV tuners grew 11.1% year over year and captured 12.8% market share in 2Q18. Both Samsung and Sharp lead in this space with a combined market share of 86.6% in 2Q18.
Vendor highlights
Samsung – Samsung remained in the top position for the 22nd consecutive quarter in 2Q18 with a worldwide market share of 33.9% on shipments of nearly 300,000 units. The vendor posted strong year-over-year growth in Canada (40.5%) and Latin America (215.8%).

LG – LG shipped more than 74,000 units in 2Q18, resulting in 8.5% market share. Despite year-over-year unit increases of 36.7% in Latin America and 5.7% in Asia/Pacific (excluding Japan), the vendor posted a year-over-year decline of 8.3%.

Goodview – Goodview moved into the number three position with year-over-year growth of 30.4% on nearly 70,000 units shipped. It posted strong annual growth rates in several screen sizes, including 55-inches wide (45.4%) and 65-inches wide (77.2%).

NEC –NEC dropped to the number four position with more than 64,000 units shipped. Despite witnessing a year-over-year decline of 5.4%, there were annual growth gains in both Japan (28.3%) and Central & Eastern Europe (8.1%) in 2Q18.

Foxconn – Foxconn rounded out the Top 5 in 2Q18 with 6.0% market share in the worldwide market. The vendor continued its year-over-year gains in the four top regions, most notably in Asia/Pacific (excluding Japan) at 1233.6%.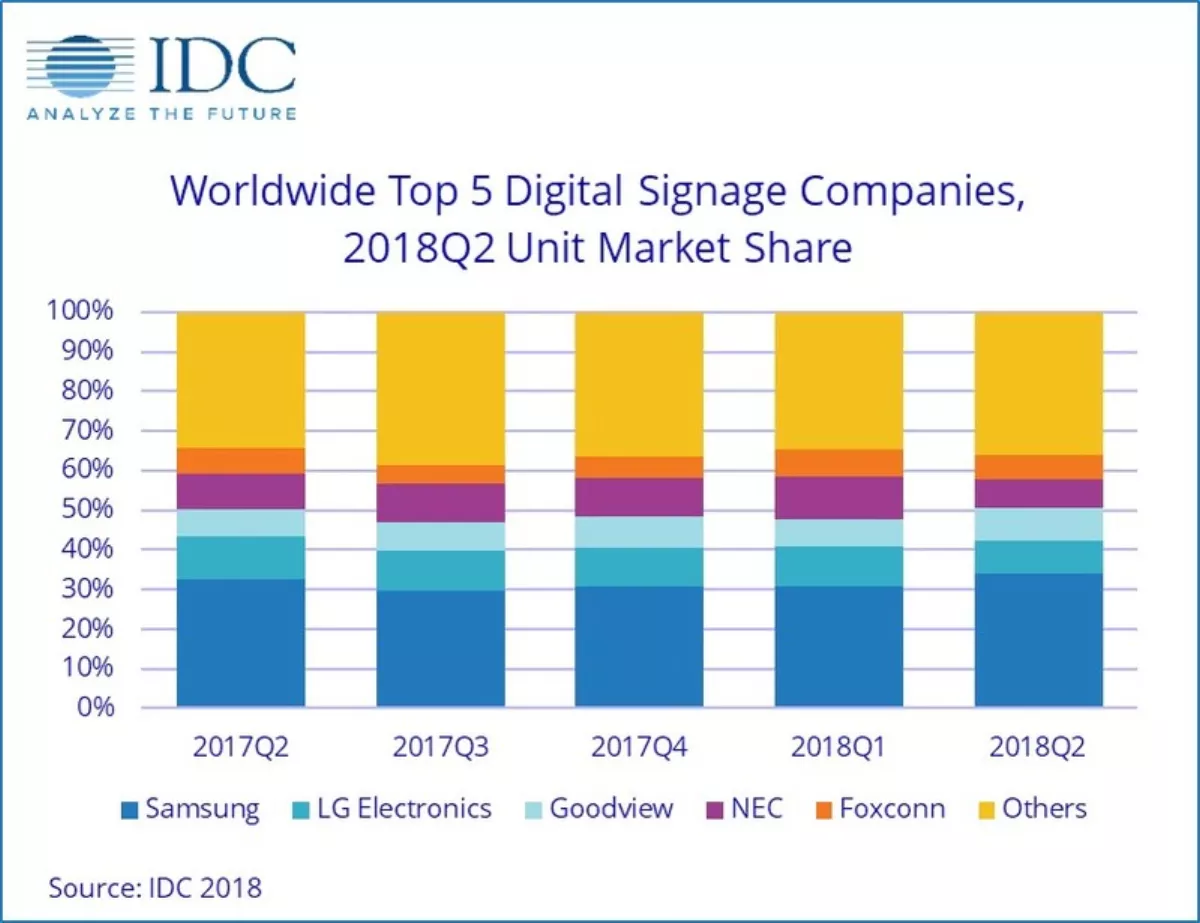 Related stories
Top stories