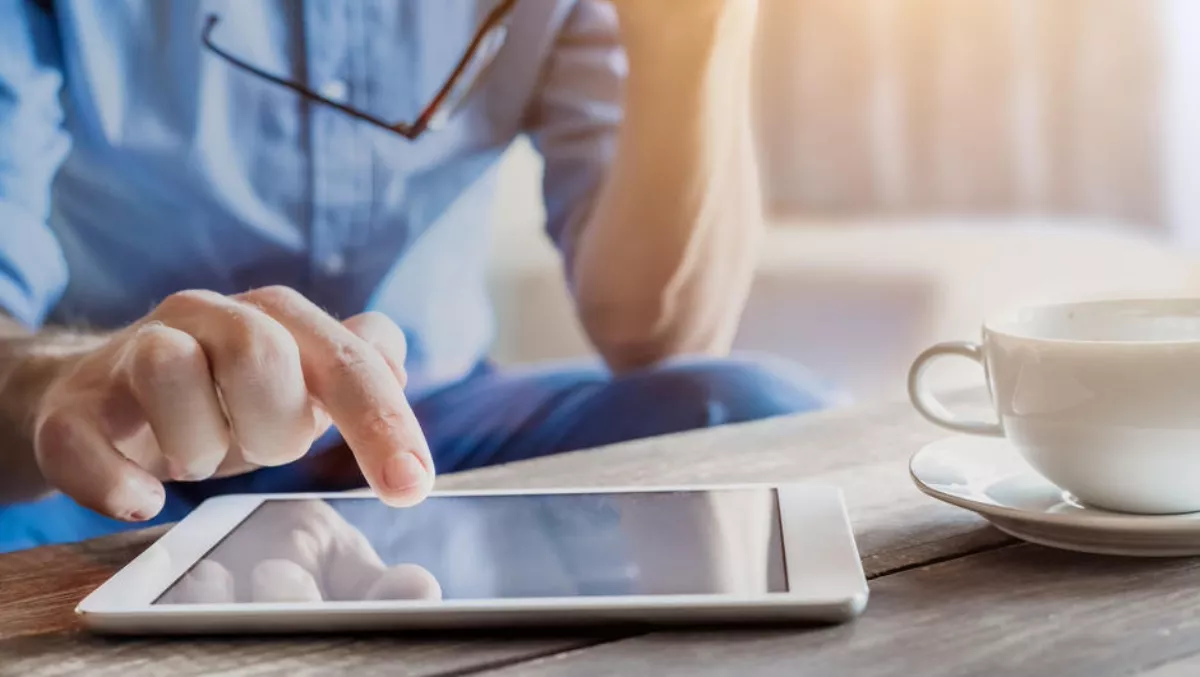 IDC: A new market being born from struggling tablet trade
Fri, 4th May 2018
FYI, this story is more than a year old
By Ashton Young, Editor
Just like the global smartphone market, the tablet market saw a decline in the first quarter of 2018 (1Q18).
According to preliminary data from the International Data Corporation (IDC), total shipments reached 31.7 million, representing an 11.7 percent decline from the prior year.
However, there is a growing niche for detachable tablets like the Microsoft Surface and iPad Pro with the detachable market undergoing more than 2.9 percent year over year growth and capturing 15.3 percent market share as new models came into play. Meanwhile, the traditional slate tablets continued their decline with vendors managing to ship 26.8 million units, a 13.9 percent decline from the previous year.
IDC worldwide quarterly mobile device trackers senior research analyst Jitesh Ubrani says Chrome OS' entrance in the detachable market is a welcome change as Google is finally a serious contender from a platform perspective.
"Google's tighter control and integration of Chrome OS will allow brands to focus more on hardware design and additional services rather than spending resources reconfiguring Android to work in a detachable setting. Combined with Microsoft's efforts to run Windows on ARM, the detachable market is poised for strong growth in the near term," says Ubrani.
IDC devices and displays research director Linn Huang says the timing of Chrome OS' official entry into the table category is apt.
"Peak education buying season is approaching, and Chrome OS has resonated with administrators for its manageability where deployment is strong," says Huang.
"Schools looking for that same environment but in tablet form – generally students aren't provisioned a device with a keyboard until older – could find favor with these new devices."
The top five vendors in the tablet market (both slate and detachable) are Apple, Samsung, Huawei, Lenovo, and Amazon respectively – here are some of their highlights.
Apple remains on top of the market after the company managed to ship 9.1 million iPads. Of that, 1.8 million were iPad Pro tablets which puts Apple in the lead in the detachable market as well. The company's latest iPad launched near the end of the quarter and accompanied with Apple's renewed focus on the education sector, IDC expects the move to be quite lucrative in the coming quarters.
Samsung's tablet shipments actually declined 11.4 percent compared to last year, but the company still managed to maintain its second spot. Samsung is one of the last few remaining brands to offer premium Android tablets with its Tab S lineup – IDC expects this to be hard to maintain given the rising popularity of detachables. The company released a new enterprise-focused tablet towards the end of the quarter and while this is quite a niche market, IDC says it tends to be one with high margins.
It was a good quarter for Huawei as the company saw positive growth of 13 percent year over year, gained more than 2 percent of share sequentially and climbed back into the top three. Huawei is still geographically anchored in Asia Pacific (excluding Japan) - 49.5 percent of their shipments went to this region – but the company saw incredible growth especially in Europe where shipments grew 72.7 percent against the backdrop of a 8.7 percent total market decline.
Lenovo saw slight growth of 1.8 percent year over year with most of the growth coming from its detachable portfolio as the company shipped more than 200,000 of the growing tablet segment. IDC says the company's strong presence in both Asia and Europe has helped cement its place in the top five tablet vendors.
Amazon.com fell into fifth place but IDC says this is no surprise. The company's tablet shipments are highly seasonal, and Amazon was far more focused on enhancing the Alexa platform – the company even announced availability of its voice assistant on the smaller 7 and 8 inch Fire tablets.