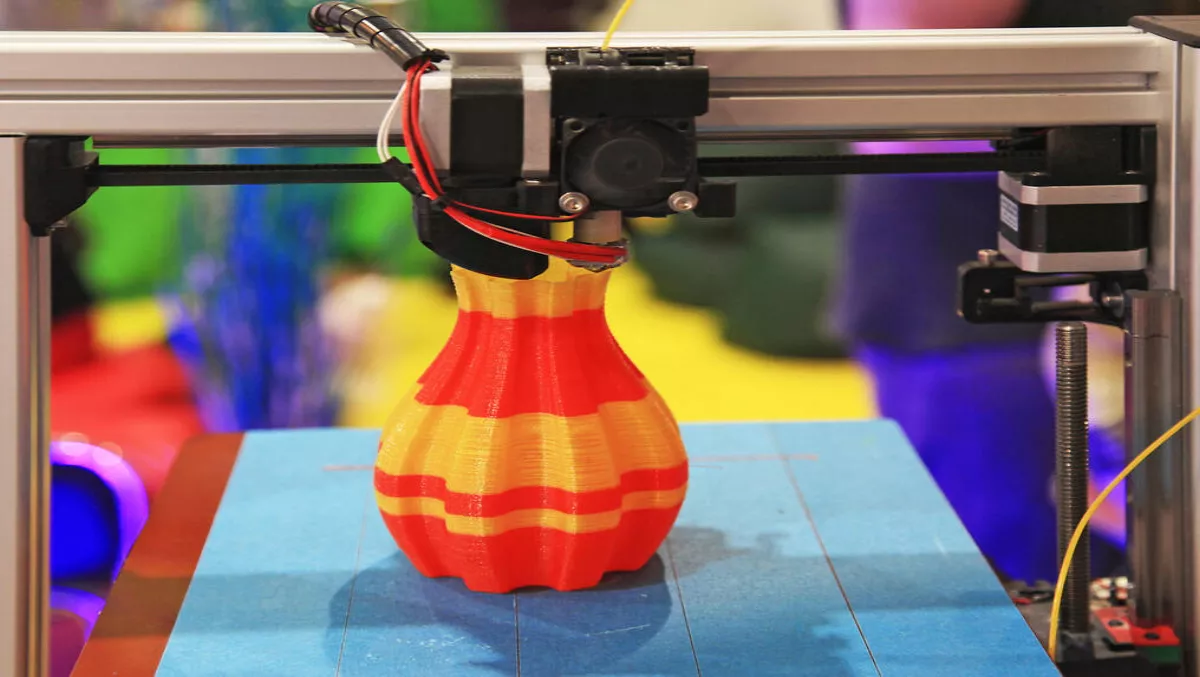 IDC report: Industry 3D printing revenue to skyrocket to $35 billion by 2020
Fri, 12th Aug 2016
FYI, this story is more than a year old
New statistics from IDC show that the global 3D printing market will exceed $35 billion by 2020, double the $15.9 billion forecast for 2016. The Worldwide Semiannual 3D Printing Spending Guide details the forecasted rates - a CAGR of 24.1% between 2015-2020.
The 3D printing growth will be spurred on by "manufacturing innovation" in parts prototyping. IDC states that discrete manufacturing will contribute 56% of 3D printing revenues this year alone.
The industries driving the growth are automotive design - rapid prototype printing, worth $4 billion, as well as aerospace and defence parts printing ($2.4 billion). IDC predicts that dental printing may also be a strong growth market.
"IDC expects the worldwide 3D printing market to continue its rapid expansion over the next several years, driven by the need to reduce manufacturing cycle times and to reduce prototyping costs. This growth will be fueled by an explosion of 3D printer manufacturers from around the world, seeking to capitalise on the anticipated growth in this market with faster printers that offer better quality output at lower prices," says Keith Kmetz, program vice president of IDC's Imaging, Printing and Document Solutions research.
In addition, the software and services related to the industry will also grow. These services, such as computer-aided design (CAD) software, are set to triple over the forecast period, matched by on-demand parts and services.
IDC believes 3D printing is growing so rapidly that the demand for software for software and parts highlights 3D printing's potential for prototyping and highly customised part requirements
"Customer spending on 3D printing capabilities is following the market away from mass market consumer printers towards holistic solutions that enable higher-end – and more profitable – use cases. As the market for printers, materials and services matures, IDC expects new 3D printing capabilities to enable a next-wave of customer innovation in discrete manufacturing, product design, and life sciences," says Christopher Chute, vice president, customer insights and analysis.
IDC also predicts that the healthcare, professional services and retail industries will be the next largest growth areas for 3D printing across the forecast period, while consumer interest will grow a small amount, indicating the now matured market for consumer 3D printing products.