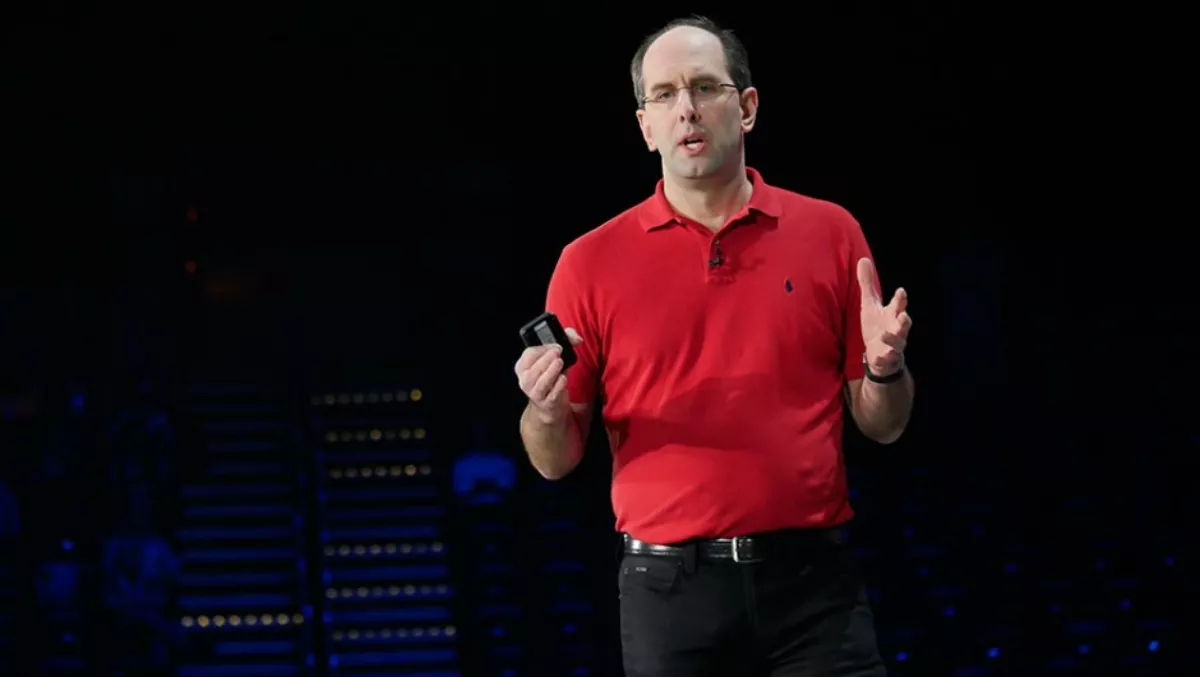 Ignite 2016: Executive VP states Microsoft can make IT the hero within every company
FYI, this story is more than a year old
At Ignite 2016, Microsoft executive Vice President Scott Guthrie spoke at length about the company's goal to empower every person and organisation on this planet.
Guthrie stated that empowerment is in fact the core of everything that they do, and in his speech focused on the work they're doing to enable technology to deliver unique solutions.
This means more personal computing, the ability to reinvent productivity and business processes within organisations, an intelligent cloud platform and the ability to deliver transformational impact that dramatically accelerates customers and organisations, making IT the hero within every company.
Guthrie used a few examples to illustrate the definition of 'transformational impact'. One of them being BMW who earlier this year released a set of software updates that enables them to engage their customers even more within their vehicles, providing a 'richer automobile experience'.
"BMW now provides an immersive end user experience that spans both the heads-up display in the vehicle, as well as native mobile apps that the car owner can use to manage the car remotely," Guthrie says. "Both are powered with a Microsoft Azure-based solution that BMW built, and it in turn uses our Azure IoT, as well as our Azure Data Analytics services behind the scenes."
Guthrie assures that this kind of dramatic digital transformation in how companies engage with their customers, empower their employees, optimise their operations and build their products is happening every day and can happen in all industries, in all countries, and in organisations of every size.
"If there's one takeaway I want all of you to leave with here is that the people who can and will make this type of transformation happen are each one of you," Guthrie says. "You have the ability to make success stories happen within your organisations. If we lean in together and embrace the new technologies and approaches that are there in front of us, we can also really thrive in this new world and have even more meaningful jobs and be able to have more fun while doing it."
According to Guthrie, the key to digital transformation is the cloud, and Microsoft's offering is the most effective and unique solution out there today.
"The Microsoft Cloud enables so much for you to take advantage of as part of this path towards digital transformation that we're all going down. When the cloud comes together with all the other services we provide and connect to our devices and our productivity software, we really enable you to unlock even richer employee and customer experiences," Guthrie concludes.
Related stories
Top stories