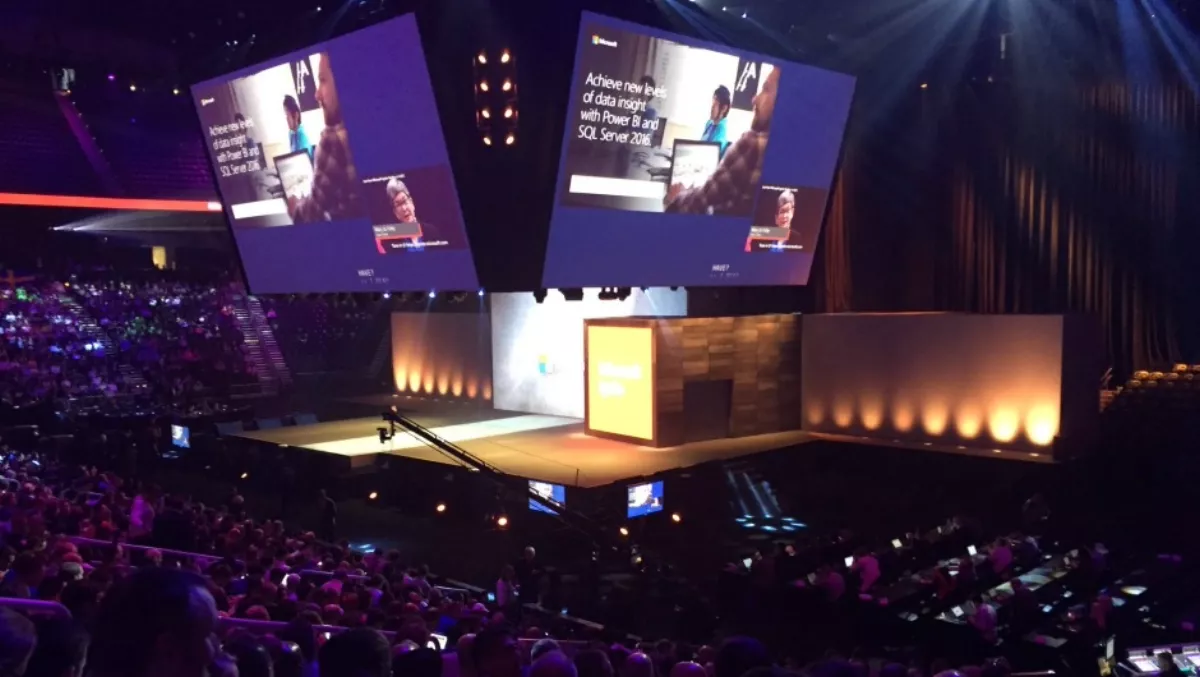 IGNITE 2016 SPECIAL: Microsoft unveils tons of new offerings to drive digital transformation
FYI, this story is more than a year old
Amongst much anticipation, Microsoft's annual Ignite conference opened today.
Already there have been many major announcements, with products and services spanning security, productivity, intelligence and the cloud that will make it easier for IT professionals to drive digital transformation throughout their organisations.
According to Microsoft, these new products and services have been tailored to tackle the most pressing challenges and opportunities that are facing technology professionals today.
The revelations from Microsoft have been spread out across three distinct categories - Security, Intelligence, and Cloud platform. Here is what we've discovered so far:
SECURITY
Microsoft has enhanced security across existing products, like Windows 10, Office 365 and Enterprise Mobility + Security. They assure that this will offer powerful protection against security threats.
Windows Defender Application Guard: Powered by virtualisation-based security technology, it uses isolated containers built directly into the hardware to prevent malware from spreading throughout a network. Makes Microsoft Edge the most secure browser for the enterprise.
Intelligence now mutually shared between Windows Defender Advanced Threat Protection (WDATP) and Office 365 ATP.
Office 365 Advanced Threat Protection to be extended to Word, Excel, Powerpoint, SharePoint Online and OneDrive for Business – includes dynamic delivery to enable users to receive emails immediately with a placeholder attachment, while the actual one undergoes scanning, and URL detonation to analyse links in real time to identify malicious URLs.
Office 365 Threat Intelligence: Enables customers to analyse threats and deploy dynamic policies based on their nature.
Outlook for iOS and Android is now fully powered by the Microsoft Cloud for Office 365 commercial users.
Enterprise Mobility + Security E5 – Expands security to assist the transition to mobility and cloud.
Secure Productive Enterprise – Provides the latest security and productivity capabilities across Office 365, Windows 10 Enterprise and Enterprise Mobility + Security.
INTELLIGENCE
Throughout the conference, Microsoft has repeatedly asserted the power of technology and its ability to change lives. They've announced a number of new artificial intelligence (AI) capabilities.
Office 365 getting new cloud-powered intelligent capabilities, including Tap in Word and Outlook, Quickstarter for Powerpoint and Sway and Maps.
Formerly Delve Analytics, Microsoft MyAnalytics is a personal service in Office 365 that helps people understand how they spend their time at work.
Relationship Assistant makes customer engagement a more intelligent and streamlined process.
Announced a global, multiyear agreement with the Renault-Nissan Alliance to advance connected driving experiences worldwide.
CLOUD PLATFORM
Cloud was obviously always going to play a major part of the conference, with Microsoft touting what they call the 'richest hybrid cloud portfolio', amid advances towards an AI super computer in the cloud.
Windows Server 2016 and System Center 2016 to be available next month, providing new layers of security, Azure-inspired innovation for infrastructure and cloud applications and simplified management solutions across the data center.
New Azure monitoring abilities (along with Operations Management Suite updates) to assist IT staff to manage operations from one place.
Azure Stack updates to promote Microsoft's hybrid differentiation.
The world's largest ddeployment of custom field programmable gate arrays (FPGAs), spanning 15 countries and five continents.
Microsoft is also looking to promote an IT collective with their new online Microsoft Technical Community, where IT professionals, MVPs and Microsoft experts can exchange ideas, build connections and share best practices.
We are here at the event in Atlanta, so will keep you updated as the announcements continue to roll in.
Related stories
Top stories