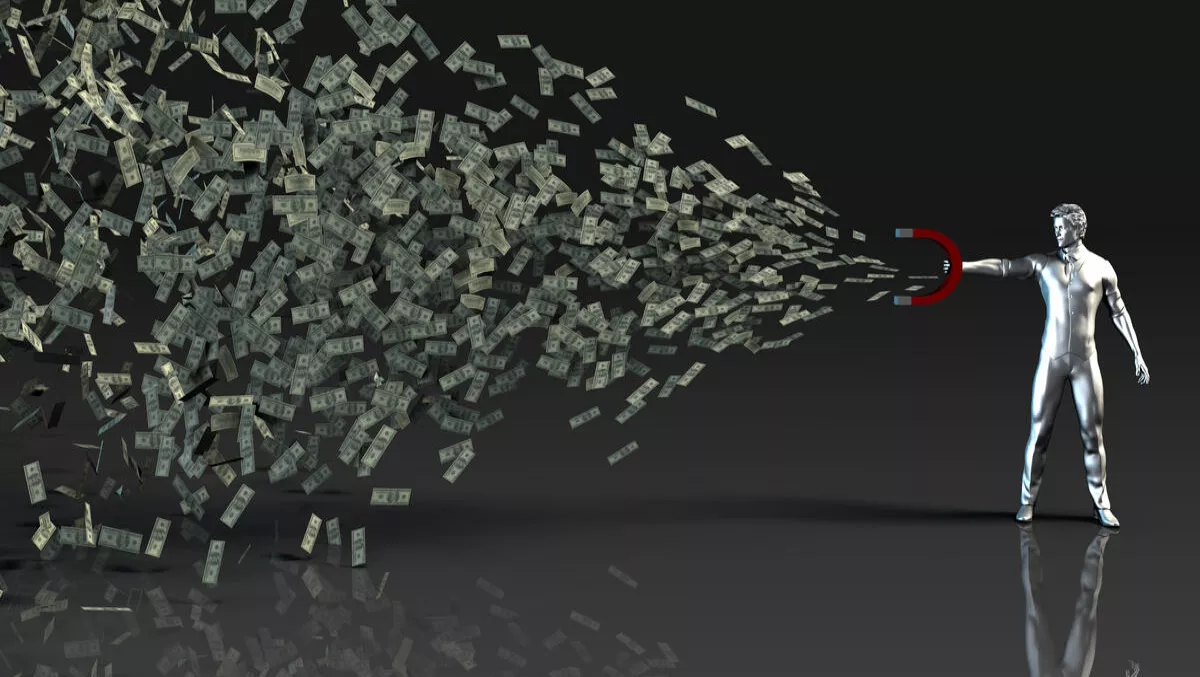 Increase performance with Huawei and SAP HANA's network solutions
FYI, this story is more than a year old
Article by Tan Xin, Huawei server marketing operation manager
In today's digital economy, data monetisation is much sought after.
SAP HANA solutions and technologies simplify data processing, derive value from data over time, enable better-informed decision making, and bolster an enterprise's operational efficiency.
SAP HANA can transform business modelling, implementation, and interconnection as well as explore new business opportunities.
A good business platform needs the support of a strong computing platform, which contributes to the rapid monetisation of data.
The Huawei SAP HANA Appliance solution accelerates a company's operations.
Scale-up solution
The scale-up solution provides various products to meet the requirements of SAP HANA users in terms of hardware platforms.
Huawei's 2-socket server is sufficient for B1 on HANA.
The large-scale Business Suite on HANA and S/4HANA are supported by 4-, 8-, and 16-socket servers, as well as the 32-socket mission-critical server.
Huawei offers in-memory computing capacities between 128 GB and 32 TB (Huawei has been certified for operating SAP HANA of 128 GB to 16 TB; specifications larger than 16 TB can be certified on a case-by-case basis).
Huawei servers meet these capacity requirements, meaning that enterprises no longer need to worry about capacity expansion.
This helps them simplify their IT architecture, data processing, and management.
Scale-out solution
Huawei also provides flexible scale-out solutions that allow the system to be expanded smoothly if a larger data capacity is needed.
Customers can configure two 512 GB nodes to start with, which can be expanded to up to 64 TB (16 nodes, 4 TB per node).
As customers require different things in different scenarios, Huawei provides clusters based on 4- and 8-socket servers, as well as KunLun 9008 Mission Critical Servers.
The solutions are also cost-effective, protecting customers' investments throughout the SAP HANA lifecycle.
Engineered for real-time business
Enterprises expect SAP HANA solutions to analyse business implementation in depth, process transactions fast, and respond correctly and in real time.
The performance of a hardware platform determines both the efficiency when processing transactions and the speed of the analysis.
Huawei uses multiple technologies to optimise the operational efficiency of SAP HANA software on the Huawei hardware platform.
Comparing the read/write performance of different storage media shows that the performance of PCIe SSDs is between that of memory and SAS SSDs but one thousand times better than that of SAS HDDs.
This means that PCIe SSDs are the best storage medium for SAP HANA log volumes.
Huawei's SAP HANA solution uses Huawei's proprietary SSD, the ES3000, to store data in log volumes.
Its write synchronisation performance has improved 6.5 times compared with traditional HDDs, and adding, deleting, modifying, extracting, and writing data into databases has accelerated.
The KunLun HANA appliance integrates multiple technologies developed by Huawei, SUSE, and SAP.
Huawei's own NC interconnect chips expand CPU resources and exchange signalling and data in nanoseconds.
The SUSE OS improves process scheduling to optimise the hyper-scale computing resources of the KunLun NUMA architecture.
This architecture forms the basis for the SAP HANA parallel database that makes use of KunLun's scale-up capability.
SAP HANA senses the location of data in the memory and assigns the closest CPU for the fastest computation.
Together, these features greatly improve the performance of KunLun HANA databases.
Huawei's SAP HANA cluster solution provides 56G InfiniBand networks and distributed block storage solutions.
56G InfiniBand networks deliver ten times the performance of traditional 8G Fibre Channel (FC) networks.
The SAP HANA cluster solution is also based on Huawei's FusionCube, so it can be expanded smoothly.
As capacity is increased, the solution's performance improves accordingly.
SAP benchmark program
SAP's benchmark test results are among the important indexes that measure the size of SAP HANA hardware platforms.
The test evaluates the performance and scalability of certain software and hardware combinations in given conditions.
The results then help customers and partners find the most suitable hardware configurations, such as servers and databases that meet different standards for application testing.
The SAP Benchmark Council is responsible for monitoring and maintaining standard SAP application benchmarks.
Huawei's SAP HANA Appliance solution has the following advantages:
Easy expansion: Large-capacity solutions can be configured flexibly to support business growth.
Optimal performance: Fully demonstrate the system performance and accelerate data monetisation by collaborating with partners such as SAP and SUSE.
Reliability, Availability, and Serviceability (RAS) 2.0: Maximises service stability and continuity through fault prediction and isolation as well as support for CPU and memory hot-plugin.
Serving global companies
Since Huawei released the first SAP HANA Appliance in 2013, the Huawei SAP HANA Appliance solution has served enterprises in over 50 countries, including more than 500 large corporations, and SAP HANA memory shipments have now exceeded 2,000 TB.
Huawei also built the largest SAP HANA cluster for China National Petroleum Corporation (CNPC), with a memory of up to 136 TB.
In 2016, the Huawei and SAP HANA partnership was listed as a pilot and showcase project in the Smart Manufacturing collaboration between China and Germany.
Article by Tan Xin, Huawei server marketing operation manager
Related stories
Top stories