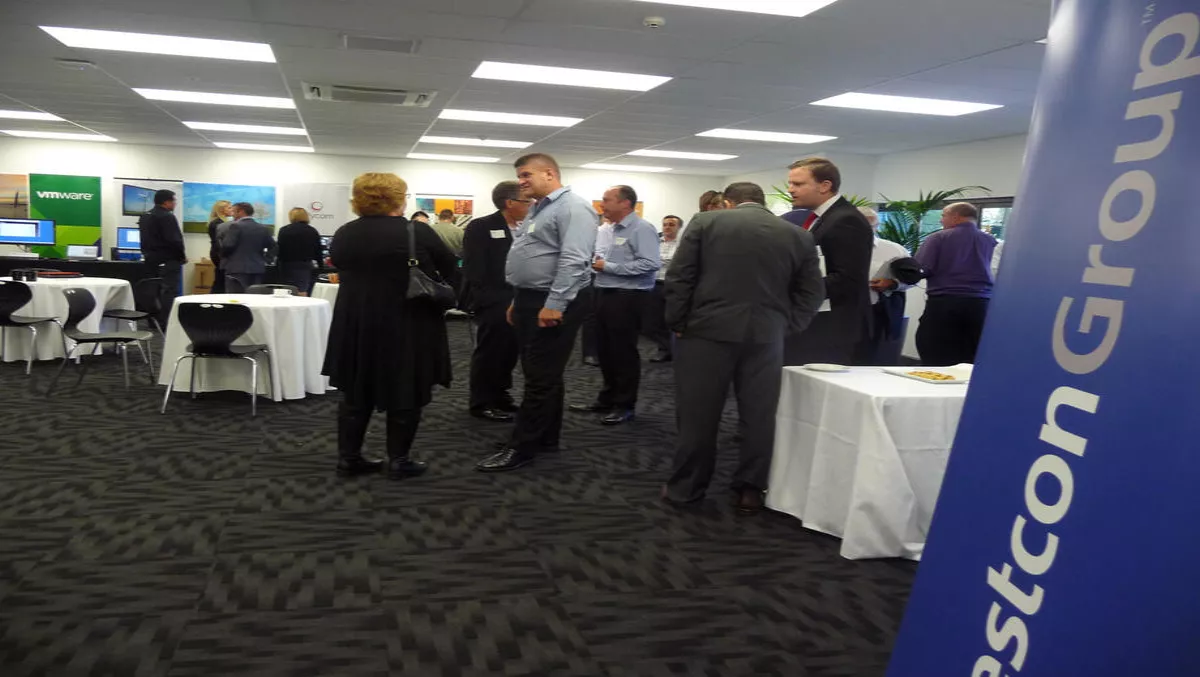 Industry turns out in force for Westcon's Unified Comms event...
FYI, this story is more than a year old
Ten vendors, one very clear message for unified communications enablement.
Upon hosting a dedicated unified communications event in Switched On last week, Westcon gathered all the key industry players into one room, providing education on complete unified communications solutions.
Relevant for both resellers and end-users, the day-long event provided attendees with state of the art demo kits, educational briefings and more importantly, an environment to better understand the unified communications platform.
With each vendor offering unique input into the wider unified communications picture, a jam-packed crowd sampled a range of innovative technology across the market, all in the company of industry experts keen to provide advice across a range of issues.
"It was a great to see the industry turn out in force for the event," says Danny Meadows, Westcon. "Our aim is to enable our business partners to better sell unified communications platforms and all the technology that comes it with, and this session certainly went a long way to achieving this goal.
"Of the feedback we've received, the key draw was the ability for both partners and end-users to interact with a range of vendors in one hit, rather than over a series of sessions.
Vendors on show:
Active Communications is a distributor and software developer with a strong focus on solutions that make the communications between organisations, employee's suppliers and customers easier.
APC provides protection against many of the primary causes of data loss, hardware damage and downtime. APC provides end-to-end AC and DC-based back-up power products and services, precision IT cooling, physical security, environmental monitoring and management software.
Avaya designs build and manages communications networks for more than 1 million businesses worldwide, including over 90 per cent of the FORTUNE 500. Focused on businesses large to small, Avaya is a world leader in secure and reliable Internet Protocol (IP) telephony systems and communications software applications and services.
Cisco UCS is easy to configure, integrate, deploy and support and can extent new sales and solution opportunities by leveraging validated designs with NetApp, EMC, HDS, Microsoft, VMWare, Citrix, SAP - Oracle just to name a few.
EMC is a global leader in enabling businesses and service providers to transform their operations and deliver information technology as a service (ITaaS). Fundamental to this transformation is cloud computing. Through innovative products and services, EMC accelerates the journey to cloud computing, helping IT departments to store, manage, protect and analyse their most valuable asset — information — in a more agile, trusted and cost-efficient way.
IBM is a global technology and innovation company that stands for progress. With operations in over 170 countries, IBMers around the world invent and integrate hardware, software and services to help forward-thinking enterprises, institutions and people everywhere succeed in building a smarter planet. IBM Hardware Systems, Servers, Storage and Software are optimised and architected to maximise performance, efficiency and tuned to the task, to deliver business results in a new era of Smarter Computing.
Jabra is a global producer of innovative headset and speakerphone solutions. They employ around 875 people and they have sales offices all over the globe. They enable effortless communication for mobile users, office-based and contact centre employees in all parts of the world.
Whether you're a creative professional, an office user or have your own small business, our office monitors will bring your work to the next level. This monitor range delivers great power-saving features for a lower total cost of ownership, increased productivity and the ultimate in comfort and convenience for business customers.
Polycom is the only company today delivering end-to-end, rich media collaborative applications for voice, video, data and the Web from desktop and mobile personal systems to room systems to the network core. We are the industry leader in unified collaboration solutions. Our vision is to enable people to connect anytime, anyplace and with any device in a virtual experience as natural as being there.
Virtualisation is rapidly transforming the IT landscape and fundamentally changing the way companies compute. VMware is the industry leader, and their solutions are used by more than 250,000 customers around the world.