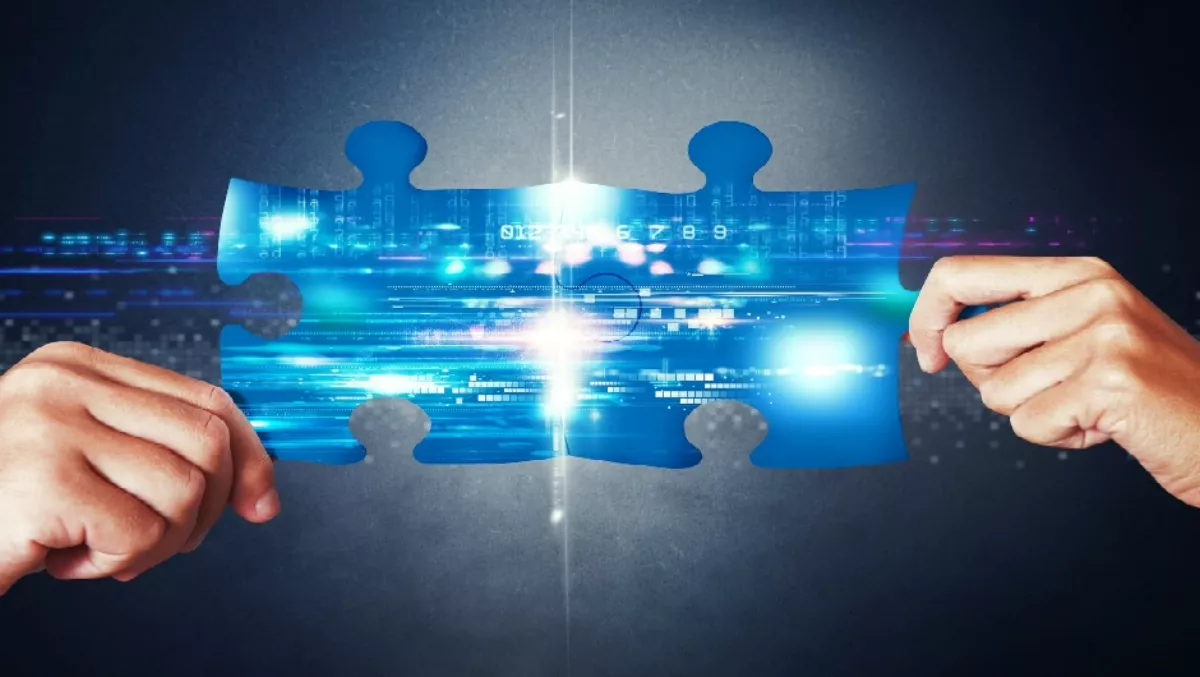 Ingram Micro collaboration provides a combo of internationally-acclaimed solutions
FYI, this story is more than a year old
​Today's digital world moves and evolves at a breathtaking pace.
It is becoming increasingly important for businesses to create and maintain virtual workplaces, and therein lies the problem. How can they be assured of performance and reliability?
Ingram Micro recently acquired Connector Systems, and together they are now collaborating to provide a combination of internationally-acclaimed solutions – IGEL and Lenovo.
General Manager of Connector Systems, Mark Dasent says the Lenovo/IGEL partnership is an excellent opportunity.
"VDI resellers can now have easy access to a server/thin client solution from two of the world's leading brands in their respective fields," Dasent says. "We have put together some very attractive bundles to make it all very easy for resellers."
Here is a brief overview of the IGEL and Lenovo solutions:
IGEL
Headquartered in Germany, IGEL is one of the fastest growing thin client brands (according to a study from IDC). They offer a simple, effective and intuitive way to bring a virtual workplace to life.
According to users, IGEL devices are ultimately reliable, cost-effective to run, and "they just work". Life is made much easier for IT admins as they can oversee and control the entire ecosystem from one place, and devices are simple enough to deploy in remote offices without the need for tech support.
"The unique differentiator with IGEL is the ability for resellers to offer existing customer sites immediate upgrade paths without the added time and cost of a rip and replace," Dasent says. "This is achieved through their Universal Desktop Convertor (UDC2) which installs the latest IGEL OS on the existing hardware"
Lenovo
It's a credit to its quality that Lenovo needs no introduction. Senior market development manager at Ingram Micro, Swapneil Diwaan affirms that data center products are the backbone of Kiwi businesses, regardless of whether they're SMBs, enterprises or even utilising the cloud.
"Lenovo servers are the infrastructure platform of choice, be it with hyperconverged solutions like Nutanix, SimpliVity or DataCore or end-user solutions like IGEL thin clients, as they provide this high performance and unbeatable reliability," Diwaan says. "And reliability is the key to keeping the business up and running – this is where Lenovo shines."
Collaboration is key
It's clear that the collaboration between Ingram Micro and Connector Systems is set to provide many benefits for resellers.
General manager of Advanced Solutions at Ingram Micro, Jason Langley affirms that independently, Lenovo and IGEL are both incredibly motivated to grow the footprint of their respective best-of-breed solutions in the New Zealand market.
"It's this motivation, in partnership with Ingram Micro, that underpins a distinctly channel-centric approach, with the tailored support, partner enablement and demand generation to drive the desired growth. In short, it's that both Lenovo and IGEL are on the same page in this regard that makes this the perfect pairing for New Zealand's channel community to take to customers," Langley concludes.
If you want to know more about the IGEL and Lenovo combo (first 10 orders will receive a $50 prezzy card), get in touch to make an enquiry.
Craig Stewart, Product Manager, IGEL - craig.stewart@connectorsystems.co.nz
Swapneil Diwaan, Senior MDM - swapneil.diwaan@ingrammicro.com
Logan Stewart, Senior MDM - logan.stewart@ingrammicro.com
Related stories
Top stories