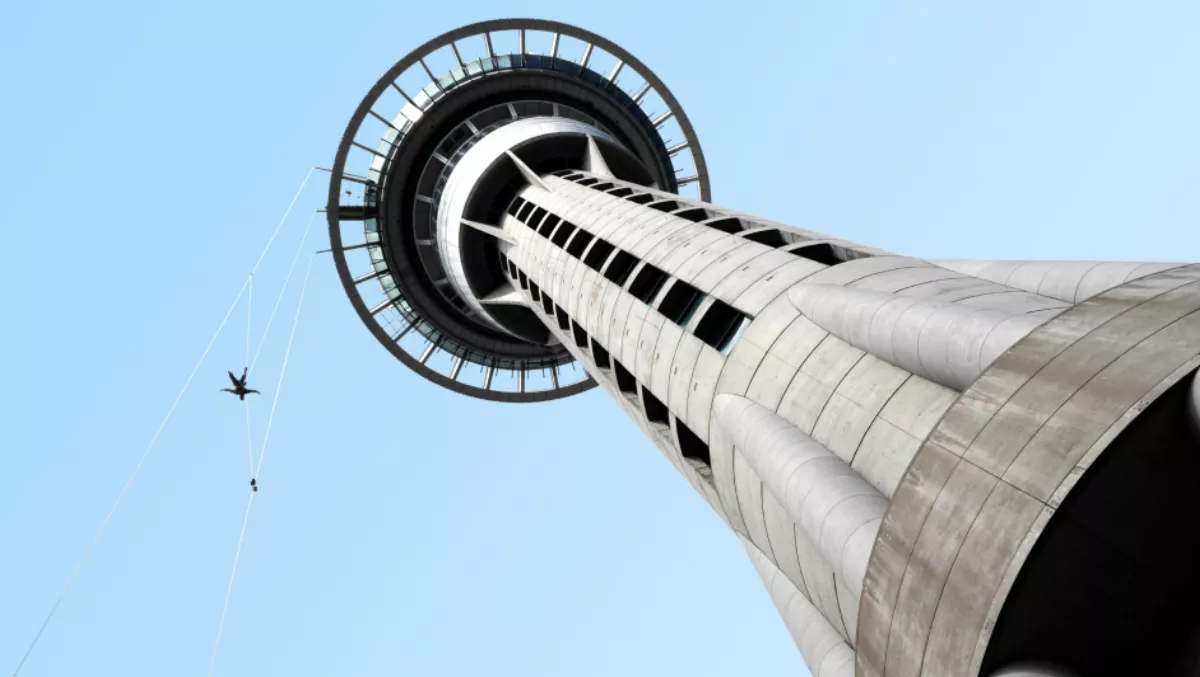 Ingram Micro exec takes the plunge for Cure Kids
FYI, this story is more than a year old
Ingram Micro's Jason Langley will be taking the plunge later today as the distributor continues its support for Cure Kids.
Langley, Ingram Micro Technology Solutions senior general manager of advanced solutions, will jump from the Sky Tower – in costume – to raise funds and awareness for the Cure Kids Red Nose Day appeal.
A fan of bungy jumping and parachuting as 'a youngster', Langely volunteered to take the plunge when the charity drive came up as part of a leadership discussion.
"It's for a great cause, it raises profile for the brand and I'm keen to get in and get it done," Langley says.
"With all the causes Ingram Micro supports I'll get in behind them and give 110%, I'm certainly happy to support and drive."
Ingram Micro has been a long-time supporter of Cure Kids, beginning its support of the charity back in 2014. The distributor runs annual Cure Kids Golf Days and took part in the $10 Queenstown Challenge last year.
It's efforts have raised nearly $200,000 for the charity.
"We've all got children or know people with children who have got illness or disabilities, and this is just our way of picking a charity that resonates with us as an organisation and that we want to get in behind and support," Langley says.
"Cure Kids provides an important support infrastrucutre for families with critically ill children nd the funds raised go towards supporting those families in their time of need and towards much needed research into the illnesses that afflict too many of our kids," he adds.
Langley is challenging other distributors, vendors and resellers to pick a charity that their organisation can get behind and support.
"I think we all have a responsibility to give back to the community, to give back to those who aren't doing quite so well, and I'd challenge any other distributor, vendor or reseller, to get out there and openly support the charity of their choice."
Langley has a target of $2,000 to get across the line to participate in the event, and was this morning close to hitting target.
"I'd love to get up over $5,000, that would be a nice number over the $2,000 target that Cure Kids have set."
Donations of any size can be made via the Everyday Hero Red Nose Day Appeal 2017 page.
Related stories
Top stories