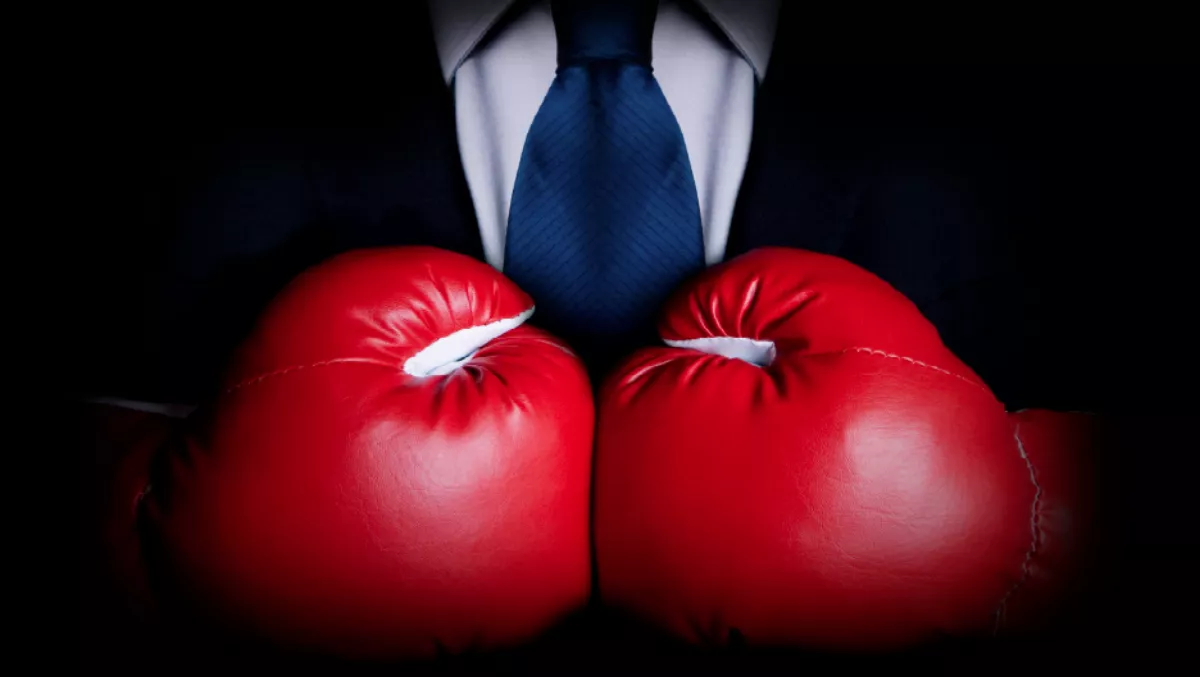 Ingram Micro launches accessory range to help Kiwi resellers fight off Amazon
Thu, 14th Dec 2017
FYI, this story is more than a year old
By Ashton Young, Editor
Ingram Micro New Zealand has released a new accessory range from a local partnership specifically designed to help Kiwi resellers stave off Amazon.
The new range of Black Dot accessories will be launching this month.
"With Amazon opening in Australia, it is literally just next door now, so we are working with our channel partners and actively looking at the future," says Ingram Micro NZ general manager of the Apple and Consumer Division, Leon De Suza.
"This includes searching for products and services that will help the channel to remain competitive against the online giant.
According to Ingram Micro NZ, the new Black Dot line is part of the product range from Oriental Pacific who signed an exclusive agreement with the distributor earlier this year.
"Oriental Pacific is our 'no longer so secret weapon' in helping our partners, be they channel or retail, maintain and strengthen their ability to compete on features, quality and price," says De Suza.
As a New Zealand company, Oriental Pacific has offices in Auckland and Hong Kong and is the first private label Freeview-approved television board in New Zealand and also holds approvals for FreeviewHD, FreeviewPLUS and Freeview Satellite.
Oriental Pacific managing director of Brands, Brad Findlay is confident the company has the track record and experience to compete against the colossal reach of Amazon in markets such as Amazon.
"We've kept a low profile for the past 20 years, letting our products speak for themselves. We have supplied some of the largest retailers in Australasia, and we've sold over 40 million units in that time – roughly one in five televisions in New Zealand has been designed and supplied by Oriental Pacific," says Findlay.
In addition to the Black Dot and Evoke ranges, which also include monitors, commercial panels, interactive display boards, stands and mounts, Oriental Pacific supplies, via Ingram Micro, the AMPD Bluetooth speaker range and the N:che Bluetooth audio series.
"Our biggest strength is that we are New Zealanders designing products specifically for the New Zealand market," says Findlay.
"Our Evoke television range showcases this approach, as we have integrated Freeview twin tuners in every Evoke television, so that our customers don't need to purchase an additional set-top box. We also back our televisions with a three-year warranty and a lifetime remote replacement programme.
Findlay says the market in New Zealand is rapidly evolving – hence the decision to partner with Ingram Micro NZ.
"As market dynamics are ever changing, we saw opportunities in key growth categories across the retail and commercial sectors," says Findlay.
"Our partnership with IMNZ allows us to target these segments to reach a considerably broader market without the large order quantities traditionally required for house brands, allowing us to offer quality and value at the most competitive prices in the New Zealand market.
De Suza says Ingram Micro NZ is always open to partnering with vendors who can offer competitive advantage specifically suited to the New Zealand channel.
"With Oriental Pacific, we are not only working with a partner who has over 20 years' experience in the Australasian market, but a vendor who produces exciting quality products across a number of verticals," says De Suza.
"Although we've only been partnering together for a few months, I am excited by the opportunities that 2018 will bring, as we work with Oriental Pacific and our channel partners in the commercial, education and retail channels.