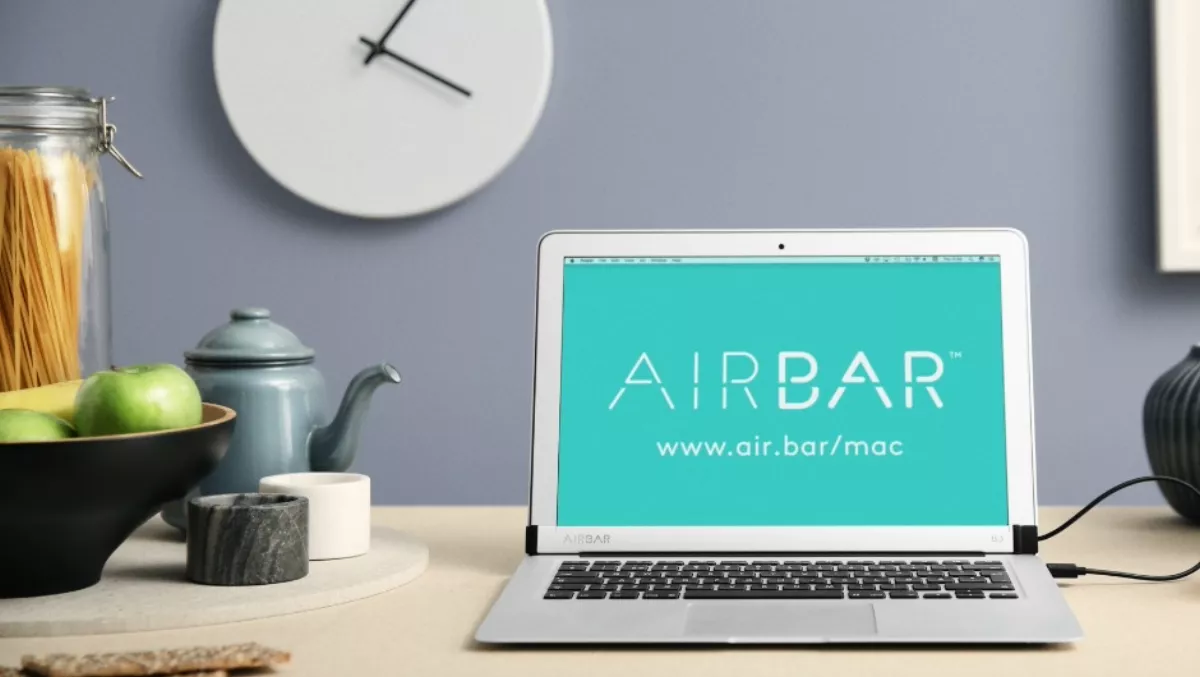 Ingram Micro NZ gets touchy-feely with latest deal
FYI, this story is more than a year old
Ingram Micro New Zealand has inked a new deal to distribute optical sensing startup Neonode's AirBar – a plug and touch device which adds touchscreen capabilities to laptops running Windows 10 and to the 13-inch MacBook Air.
The AirBar sensor magnetically attaches to the bottom of the laptop display and plugs in via USB. It provides touch and gesture capabilities, without the need for any software installation or configuration on Windows laptops. MacBook Air users need to install a driver.
Sammy Sia, Ingram Micro business manager, says the AirBar is a great opportunity for users to quickly and easily upgrade their laptops to the latest in touchscreen technology.
"AirBar is literally a 'plug and touch' installation – simply plug it into a USB port and you've got a touchscreen laptop," Sia says.
"Nothing could be simpler and for resellers it's a great reason to get in touch – pun intended – with their customers to see how many would like a touchscreen laptop in 15 seconds or less."
The device uses parent company Neonode's patented zForce Air technology to create an invisible light field over the display, sensing touch from fingers, gloves or even a paintbrush.
The offering was named a CES Innovation Awards Honoree earlier this year.
Neonode has previously made touch display offerings for Kobo and Sony eReaders. It has also worked with automotive companies.
Remo Behdasht, Neonode senior vice president of AirBar Devices, says the company developed the product knowing 'there is really nothing else like it on the market'.
"A touchscreen interface is a natural progression on how people will interact with modern devices and this is proven by the massive success of touchscreen smartphones," Behdasht says.
"People like seeing and touching icons as a means of interaction.
"AirBar brings that intuitive experience to your existing and new laptops, and does so at a very reasonable price."
Pricing for the AirBar starts at $119 ex gst for the PC version, while the MacBook Air offering is $149 ex gst.
The devices are on show at Ingram Micro Showcase, which heads to Wellington on Monday 03 July, before heading to Auckland on Wednesday 12 July.
Quips Sia: "Come to Showcase and get in touch with us – we'll be delighted to put the AirBar though its paces for you. It's one of those occasions when I get to wave my hands in the air and can honestly say I'm working hard."
Related stories
Top stories