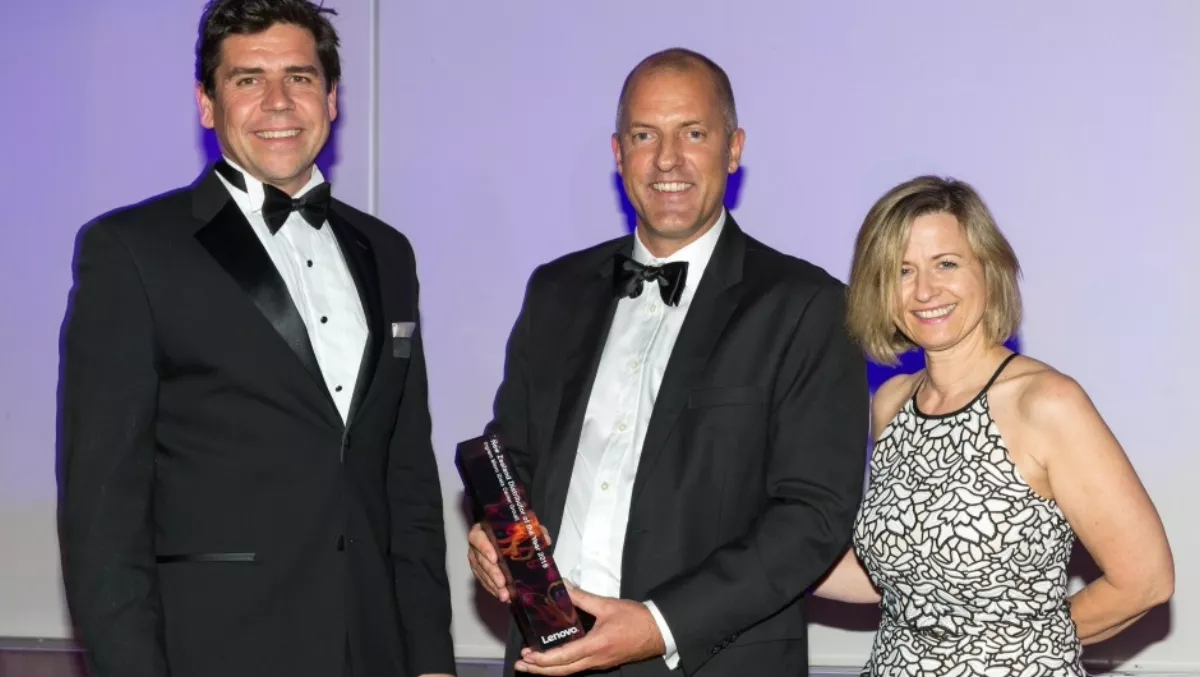 Ingram Micro NZ, Spark Digital take top honours at Lenovo awards
FYI, this story is more than a year old
Ingram Micro and Spark Digital have been honoured at Lenovo's Australia and New Zealand Business Partner Awards, held in Sydney last week.
Ingram Micro was named New Zealand Distributor of the Year for the vendor, while Spark Digital was New Zealand Partner of the Year.
Jason Langley, Ingram Micro general manager of advanced solutions, accepted the award on behalf of the distributor at the annual gala dinner in Sydney.
Langley paid tribute to the distributor's Lenovo data center group team for their 'tireless efforts' to win new business and deliver superior customer service.
"To say that I'm incredibly proud of what our Lenovo team has achieved since IBM divested its x86 server, storage business is an understatement," Langley says.
"The team has gained exceptional market share growth for Lenovo over the past 18 months," he adds.
Last month Margrith Appleby, Lenovo ANZ channel sales director, told ChannelLife NZ it was upping its focus on the data center market following deal with Nutanix and Datacore, saying the market presents 'a great opportunity' for both Lenovo and its local resellers.
"We really want to own the data center with our partners," Appleby said.
Winners of the awards were selected based on their ability to deliver innovative services, excellence in delivery and enablement of customers to realise cost efficiencies through best practice, increased turnover and improved productivity, Lenovo says.
Appleby says Lenovo's partner community is essential to provide customers with the best solutions and advice on IT initiatives.
"These awards recognise our key partners for their excellence in the channel and are a way for us to reward our committed colleagues for their dedication in triumphing our products and services over the course of the year," Appleby says.
Dicker Data was named Australian Distributor of the Year, with Staples taking out the Australian Partner of the Year award.
Australia's Computer Alliance won New Partner of the Year, with Virtunet taking Growth Partner of the Year and Meridian IT named Data Center Group Partner of the Year.
Last week Lenovo announced the appointment of Mike Hill to head up the Kiwi operations as New Zealand country manager.
Related stories
Top stories