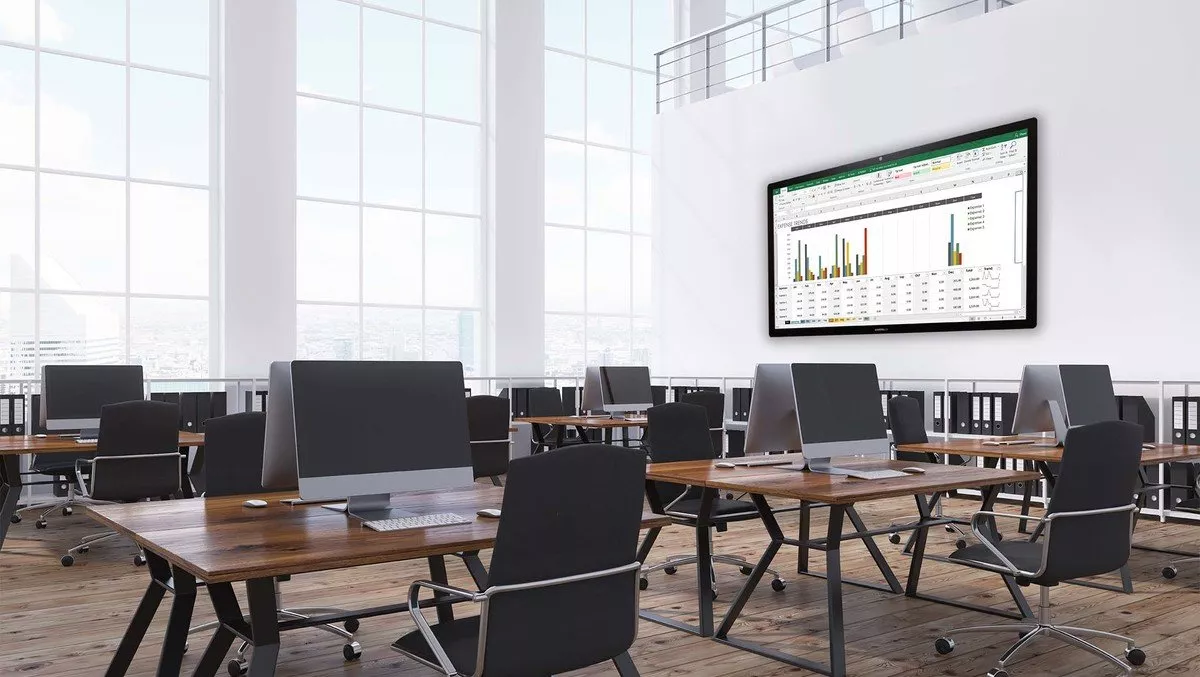 Ingram Micro scores CommBox distribution deal for NZ & Pacific Islands
By Sara Barker,
Thu 12 Sep 19
FYI, this story is more than a year old
Ingram Micro and CommBox are bringing a new suite of interactive touch screens, control systems, and accessories to the market across New Zealand and the Pacific Islands.
CommBox is an Australian-based company that formed in 1976. The company's products are manufactured in Australia, and Korea.
CommBox provides products designed for the education, enterprise, and small business markets. The company's high-end Pulse touchscreen is popular in corporate boardrooms for its video conferencing services and 4K resolution.
CommBox's rugged Classmate product is designed for the education environment and built to withstand the knocks in a typical classroom.
Ingram Micro business manager James Harwood says CommBox is renowned for products that are well-designed, full of features, and reliable.
"We are extremely proud, as the exclusive distributor of CommBox in New Zealand and the Pacific Islands, to bring this product range across the Tasman for the benefit of our channel partners and their customers," he says.
CommBox CEO Nicholas Hall says Ingram Micro's extensive reseller community and its offering make it the perfect partner for New Zealand and the Pacific Islands.
"Both CommBox and Ingram Micro have built a platform from which they have gained customer trust," he explains.
"For CommBox this trust comes from continually producing, supplying and supporting quality, reliable products made from only the highest-grade components. For Ingram Micro this trust comes from their ability to not only define but push the boundaries of what's possible through their constantly evolving expertise and resources. The CommBox team are particularly excited by the growth this partnership enables."
In July 2019 CommBox won an Australian Good Design Award for Design Excellence for its InstallMate.
The InstallMate is an electronically operated lift that makes it easy for one person to install wall mounted touchscreens, which can range in size from 32 through to 98.
"Our product line has played an integral part in shaping our work culture, laying the foundations for collaboration, flexible work spaces and quality standards," CommBox states.
"As is the case with all our product design, our office utilises only the latest technology making no compromises on modern aesthetics or quality components. It has been custom built to create a fun, flexible work environment that permits our team to work however and wherever they like, nurturing innovation and creativity. This further feeds back into future product design, creating a fluid exchange that allows both our team and product to continuously develop."
CommBox products are available from Ingram Micro today. The products will also be featured during upcoming business and education showcase events.