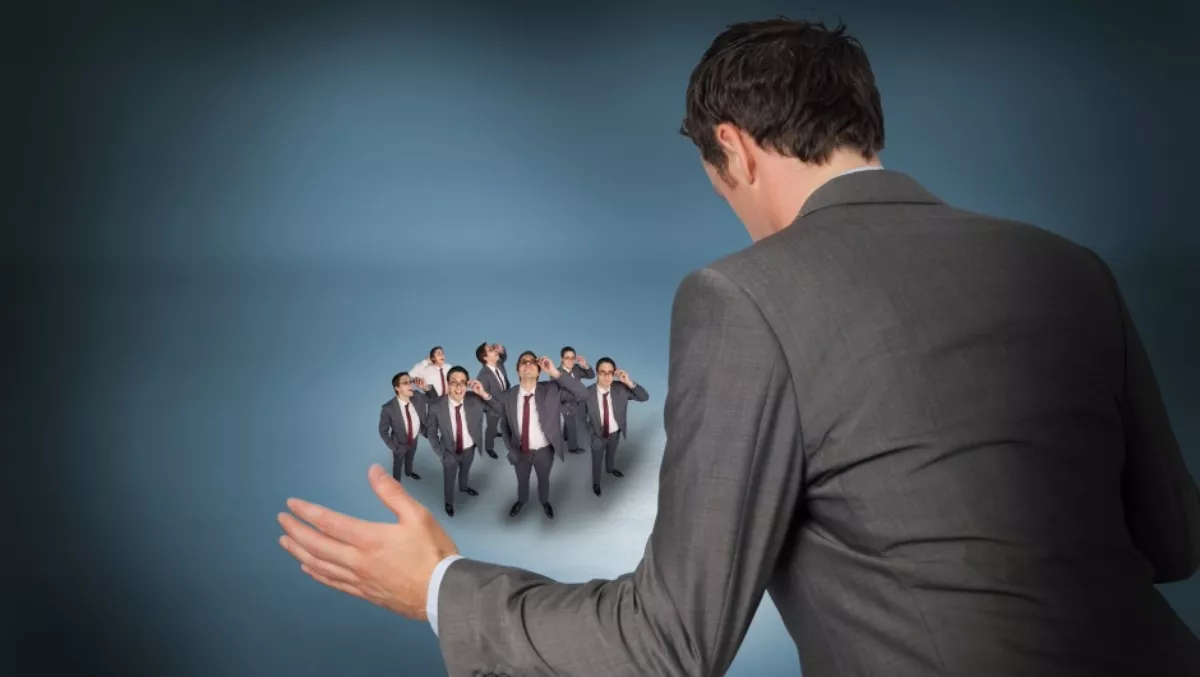 Ingram Micro Showcase 2017 As it Happens: Hello to the new IBM Software
FYI, this story is more than a year old
Ingram Micro New Zealand's IBM Software senior market development manager has a message for Kiwi resellers: IBM isn't just for the big guys.
Speaking today at Ingram Micro Showcase 2017, Terry Sheehy says he's out to shatter the preconceived ideas many resellers have that IBM software is 'too big, too complex, too hard and too expensive'.
"What we're showing here is a whole lot of applications that have made IBM Software more accessible to New Zealand businesses," Sheehy says.
He says while the advent of the cloud, and it's as-a-service focus, has helped, IBM has been opening up its software for 'a lot longer than just the cloud'.
"They've been creating express versions of their software, which typically take the 20% of the functionality that gives you 80% of the benefit and make it affordable.
"So New Zealand businesses can enjoy the same enterprise grade software at commercial type levels."
Sheehy says that opens the doors for new resellers for IBM Software.
He's currently on the hunt for new resellers.
"It's a different breed of reseller. You can categorise them either as smaller New Zealand organisations attacking the commercial space – the trusted IT advisor working in organisations of five to 50 employees – and the developer type community."
IBM's Bluemix software developer tool kit enables resellers to harness a catalogue of ready-made applications across infrastructure, apps and services.
"The idea is you might want to do security or natural language understanding and you don't have to be a security expert or a natural language expert or whatever, you can just call that service in.
"In the past if you wanted to sell IBM Software there were something like 28 product groups and you needed technical skills and sales skills across of those."
In the Bluemix world, that's not required, Sheehy says. "So it's opened up to the developer community the whole world of IBM Software."
Business partners are incorporating natural language, tone advisors using Watson AI, internet of things, big data analytics and other services into a range of offerings.
Sheehy says IBM Software needs 'a whole new developer community, whether that's managed service provider, ISP, CSP who is rolling out a solution and can take bits of the IBM software and incorporate it into their solution."
Those using Bluemix get a clip of the ticket every time the app gets used, leading to ongoing revenue.
The company is also pushing its MaaS360 mobile device management solution at Ingram Micro Showcase 2017.
Sheehy says IBM's software and programmes provide significant oppotunity for channel partners.
"IBM provides a huge amount of support, particularly as new partners come up to speed, and the margin opportunity is greaeter than in other, more commoditised solutions, with compounding benefits as different parts of IBM's programme align."​
"And the key thing when you're reselling this, is that it's the gift that keeps on giving – in 12 months time it rolls over and you get commission again."
Related stories
Top stories