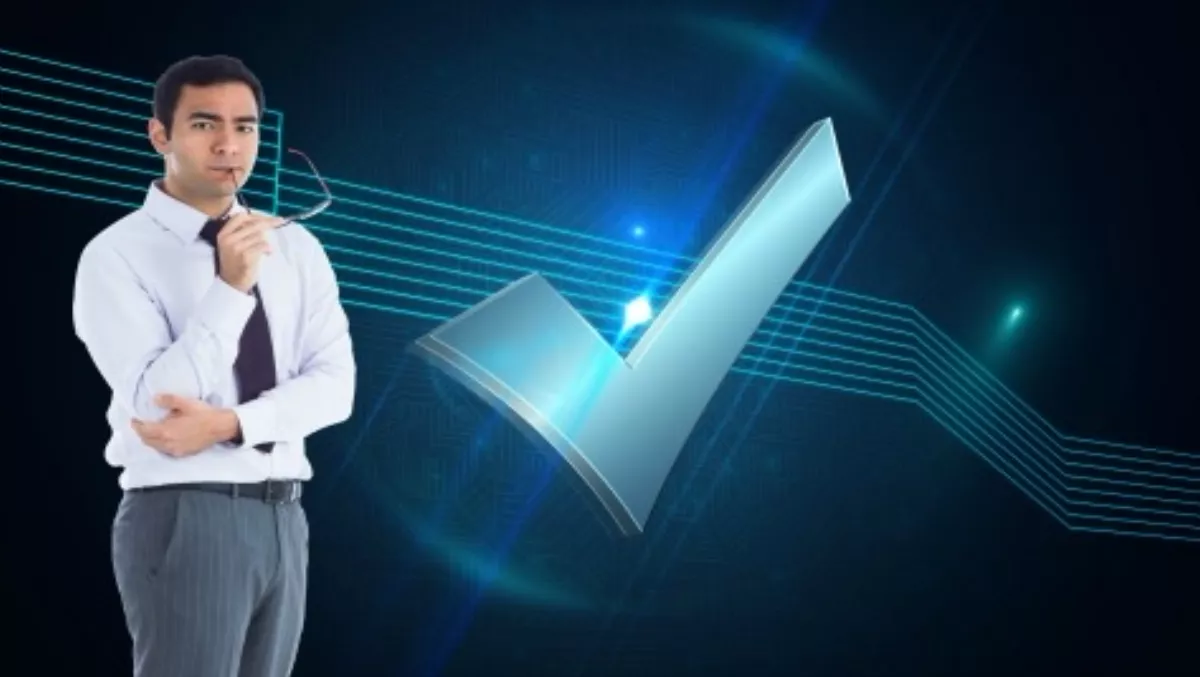 Ingram Micro: Taking CommVault to the mid-market
FYI, this story is more than a year old
Resellers are being urged to consider CommVault as a cost-effective solution for mid-sized businesses, as well as the traditional enterprise market, with new licensing opening up new opportunities for smaller businesses.
Brendan Patterson, Ingram Micro New Zealand market development manager, says there is a 'massive misconception' in the local marketplace that CommVault is an expensive, enterprise-only data management software platform.
"That's something I get from meetings with partners," Patterson says. "But CommVault has released some new licensing solution sets which can compete quite heavily with some other brands in the market around the backup of virtual servers, which makes it extremely competitive for mid-sized business and enterprises alike."
Patterson says the new licensing makes CommVault an ideal option for any company with a virtual infrastructure.
"It doesn't even need to be a large infrastructure; it could be quite a small virtual infrastructure."
Patterson admits that prior to the new licensing, CommVault's licensing was enterprise orientated.
The new licensing solution sets, which came out around 18 months ago, are based on processes or per 10-pack of virtual machines, depending on which option works best for the customer.
Patterson says it's a model that doesn't limit growth. "It's pay once for unlimited virtual growth in terms of data size, whereas previous models required you to pay based on how big your backups were."
Patterson says these changes have made it easier for companies to understand how much they will need to license, not only in the immediate future, but moving forward.
"It's very easy to understand what they will need to get and how much it will cost."
CommVault recently added another license for virtual server applications. This license, which is per virtual server with any Microsoft-based applications, such as AD, SQL, SharePoint or Exchange, allows unlimited backup for the one server.
"And it's very reasonably priced," Patterson adds.
Despite the changes from CommVault, Patterson says that many resellers are still under the misconception that the data management vendor's offerings are enterprise only. That's something Patterson is keen to see change.
He notes that resellers are missing out on a potentially lucrative revenue stream.
"It's an enterprise class backup, or data management platform that is priced for the smaller end-user businesses, which is reflective of a lot of New Zealand businesses," he says.
"It's a massive opportunity. There are around 8900 companies in New Zealand and I'd say there are easily 6000+ potential customers."
The Ingram Micro advantage
Ingram Micro, which has been distributing CommVault for more than five years, has dedicated pre-sales, post-sales and quote desk teams for CommVault, to aid resellers in securing deals and providing continuity throughout the process.
"And with Ingram Micro being the largest breadth of distributor in New Zealand, we have country wide resources who can help start conversations and drive the CommVault story."
A nationwide marketing team is also on hand to help resellers with marketing.
Ingram Micro's breadth of partnerships means resellers have a one-stop shop not only for CommVault but aligning technologies, opening the doors for upselling and cross-selling opportunities.
"We've got a number of partnerships that have natural alliances with CommVault, such as Microsoft with their platforms such as Azure; Cisco with its UCS platform; Lenovo; EMC; HP, to name just a few.
"That's a key point of difference that Ingram Micro offers that other distributors can't provide. We house all of those brands and all of our teams talk together and can work out what the best solution is around hardware, storage and CommVault licensing, whether physical or cloud."
These partnerships also enable Ingram Micro to bundle different offerings together to create 'the most cost-effective solutions in the market', Patterson says.
Ingram Micro will be engaging with partners country-wide through a series of events later this year, which are aimed at driving the licensing and technical discussions.
Ingram Micro says resellers are welcome to bring their customers along with them. The events will include group sessions and partner one-on-one meetings.
"Ingram Micro should be the key distributor of choice for resellers with the resources we can offer to expand the CommVault portfolio within the reseller community."
Resellers interested in further discussions, or attending any of the upcoming group events, can contact Brendan Patterson on 021 455 332 or Brendan.Patterson@ingrammicro.com
Related stories
Top stories