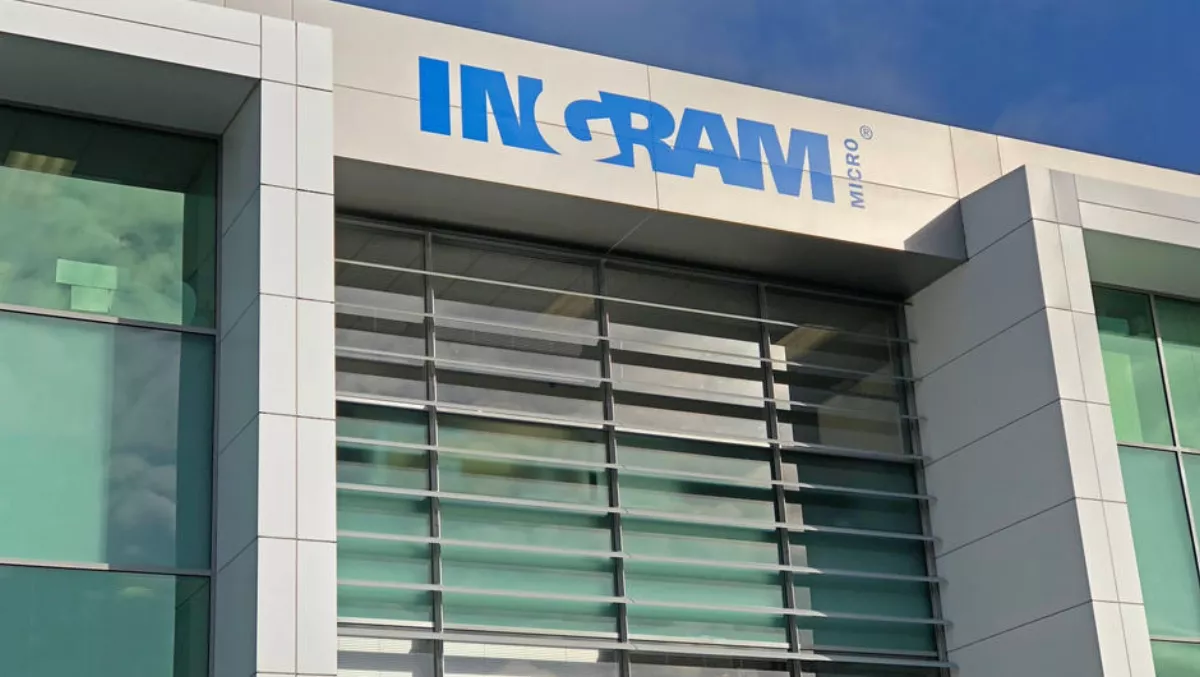 Exclusive: Ingram NZ profit way down as interest takes its toll for last time
FYI, this story is more than a year old
Ingram Micro Holdings has posted its financial statement for FY17, seeing an overall net loss of a $17.1 million.
This is despite a massive 7% year over year revenue growth to $661 million, up $47 million from FY16.
That number cements Ingram's place as New Zealand's highest revenue distributor, more than doubling the revenue of the company in second place.
However, with the loss of major brand Cisco to Westcon-Comstor and Telegistics last year, there is a possibility of that number taking a hit in the next financial period.
"Ingram Micro (N.Z.) Limited (the IT wholesale trading company that resellers transact with) does not publish accounts separately but is a subset of the 'IM Holdings' annual accounts," Ingram Micro NZ managing director Gary Bigwood tells ChannelLife.
"We don't share details of the subsidiaries but I can say that Ingram Micro (N.Z) Limited did have a positive multi-million dollar operating income again, and remains in good health."
The company's losses in 2017 saw a huge 500% increase from $3.4 million in 2016 to $17.1 million in 2017.
$15 million of this loss is attributed to 'goodwill impairment' which is related to comparing the value of an acquired subsidiary against its future value or what it could be sold for.
While Bigwood did not name the subsidiary this is related to, he did confirm that it was not Connector Systems.
Due to this loss, the company's total equity dropped to negative $5.8 million, a long way from 2016's $11.3 million in the black.
Of the goodwill impairment, Bigwood says, "Please note that this is merely an accounting transaction and does not involve the operating business."
However, the negative aspects of this report are of little concern to Ingram Group leadership.
"The Group reported a loss of $17.1 million (2016: $3.4 million) for the year ended 31 December 2017," note 2a of the report says.
"As at 31 December 2017, current liabilities exceeded current assets by $71.8 million. Current liabilities include bonds payable of $148.3 million owing to Ingram Micro Holdings C.V., which was subsequently converted into equity post balance date. The Directors therefore believe that it is reasonable to adopt the going concern assumption."
The loan has a high 9% interest rate, which could also be contributing to the lack of profitability for 2017.
With the conversion of this loan to equity, interest payments will be ending as of June this year, according to Bigwood.
Ingram NZ's tax bill dipped back under $1 million, dropping to $851,000 (1.76% of profit) down $250,000 from 2016.
The numbers show a huge $7 million in cash outflow for Ingram, according to the statement of cash flows shows, which takes cash and equivalents down from $28 million to $21 million at the end of the year.
With the number of changes that Ingram NZ underwent in 2017, particularly around the structure of business units, the continued rise in revenue and profit is vindication for those choices.
Related stories
Top stories