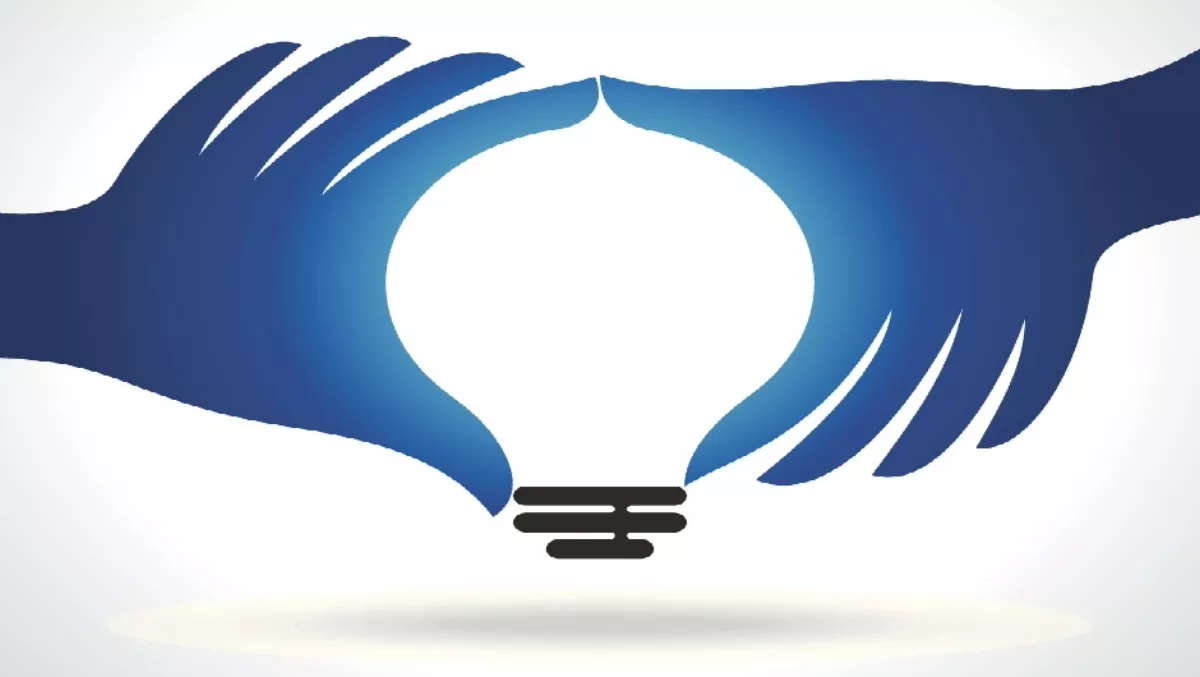 Insider insights on Microsoft's announcements: Empowering IT to drive digital transformation
Tue, 27th Sep 2016
FYI, this story is more than a year old
We have all heard the mind-blowing statistics around growth in the number of mobile and digital devices, and the amount of data generated every day. These trends represent the digital shift our society is undergoing, and they are also having an acute impact on the business world. Every company in every industry around the world is now being challenged to transform from being an organisation that uses digital technology, to being a digital organisation.
With mobile devices outnumbering the people who use them, it seems like everyone is a technologist to a certain extent. But inside companies, it is still IT professionals who are best positioned to turn technology into an engine for growth, transformation and opportunity — who, out of an amalgam of software, hardware and services, deliver solutions that help people and organisations accomplish what they have set out to do.
This week, 23,000 IT professionals gather at Microsoft Ignite in Atlanta to learn about some of the latest breakthroughs in security, intelligence and the cloud — the digital infrastructure that will lead to limitless scale and unimaginable potential to innovate.
IT at the heart of digital transformation
Through the power of data analytics and the cloud, the IT industry has a tremendous opportunity to help digitally transform every aspect of business, spanning how companies engage their customers, empower their employees, optimise their operations and transform their products. In fact, the customers I see leading the way in how to successfully navigate digital transformation, are embracing technology specifically to address these four strategic areas. And it is the IT organisations within these companies that are at the heart of it, working hand in hand with their business partners to leverage technology that enhances business outcomes.
This morning, Scott Guthrie took the stage to showcase Microsoft solutions and initiatives that will be instrumental in helping IT professionals drive digital transformation, both now and into the future. He was joined on stage by CVP of Windows - Devices Group marketing Yusuf Mehdi and others, who demonstrated new innovations that empower IT pros today to lead the way in their companies' digital transformation journeys. The solutions we announced today span security, intelligence and the cloud platform, which serve as the connective tissue that binds our three bold ambitions – to deliver more personal computing, reinvent productivity and business processes, and build the intelligent cloud.
Security
With an ever-evolving and increasingly complex cyber threat landscape, security has to be top of mind for us all. We must outpace evolving threats and provide countermeasures that protect the corporate network on every front and every device.
Windows 10 Enterprise features great security capabilities like Windows Hello, Credential Guard and Device Guard, which help IT professionals to secure the enterprise. And today we announced that we are making Microsoft Edge the most secure browser for the enterprise with a new protection technology called Windows Defender Application Guard. This new feature will insulate Windows 10 from untrusted browser sessions, protecting attacks on employee devices and across enterprise networks.
Beyond devices, the increasing number of SaaS applications people interact with each day has made post-breach security and advanced threat protection more important than ever. To help address this we're announcing threat intelligence sharing between Windows Defender Advanced Threat Protection and Office 365 Advanced Threat Protection, which enables IT Pros to investigate and respond to security threats across Windows 10 and Office 365 in less time and more efficiently.
Operating consumer and enterprise cloud services at the massive global scale that we do across Office 365, Outlook.com and Bing, gives us some distinct advantages from a security standpoint. Our detection footprint spans beyond what any customer could monitor themselves in their own organisation. With millions of activities going on in Office 365 at any given point in time, we have sea of signals from which we can surface anomalies to quickly identify, anticipate and mitigate real and potential threats. Based on this, we are introducing Office 365 Threat Intelligence, among other Office 365 security enhancements, that help customers protect their networks, intercept threats, and respond to security incidents. We are also making Microsoft Azure Information Protection available to help customers better classify, label and protect their sensitive data.
Ultimately, customers need protection across the entire breadth of their network – from the devices their employees use, to the apps and services they work with, to the infrastructure it all runs on. We have built an entirely new platform that spans Windows 10, Office 365 and Microsoft Enterprise Mobility + Security. This package of our most advanced, cloud-powered enterprise software is called the Secure Productive Enterprise (SPE). It will be available on October 1, and offers uncompromising productivity, collaboration, mobility, business insights and a secure experience. If you want the latest, most advanced security updates and feature innovation across Windows 10 Enterprise, Office 365 and Enterprise Mobility + Security, Secure Productive Enterprise is for you.
Intelligence
Perhaps nowhere is the need for transformation felt more acutely than in our interaction with data. We have reached a point in our industry where the collective power of technology exceeds that of the individual; where, in a matter of hours, a person can generate insights that previously would have taken days.
And yet, with the unabated expansion of data, employees are confounded by it all — where to focus their attention, the best means of analysis, and what actions to take in response? What we need are systems of intelligence that can provide more of a big picture view when we are too focused on the details.
That is why we are infusing intelligence across Office with new capabilities such as Tap for Word and Outlook – a new features that helps you easily re-use existing content from inside your organisation by mining the Microsoft Graph and surfacing what is most relevant to you in the moment when you are authoring a document or email.
We are also leaning into AI to help you transform business processes and customer relationships. Our soon to be introduced Relationships Assistant in Dynamics 365 for Sales leverages the AI capabilities of the Cortana Intelligence Suite to bring together multiple pieces of customer data from across the network, providing an at-a-glance portfolio of relevant information that helps inform future engagements.
It has been great to see how companies are already deriving value from the Cortana Intelligence Suite, specifically through Microsoft Cognitive Services, which for example, Lowe's uses in its mixed-reality kitchen design experience to track customer preferences and monitor trends in the marketplace to deliver a more intuitive home improvement solution to customers. Uber is also using Microsoft Cognitive Services to check a driver's identification in real time, strengthening its security platform and improving rider and driver security in the process.
Additionally, today in Paris we announced a global, multiyear agreement with Renault-Nissan to advance connected driving experiences worldwide. We will work with Renault-Nissan to develop next-generation mobility services for cars powered by Microsoft Azure, that will improve customer experiences such as personalization, advanced navigation, predictive services, remote monitoring of car features, external mobile experiences and over-the-air updates. This partnership is significant because it will bring a new digital experience to people at scale through Renault and Nissan's brands around the world.
The Cloud Platform
The foundation for all of this is the Microsoft Cloud, which offers businesses a virtually limitless ability to scale and a platform for digital transformation that can deploy secure, cross-platform application experiences and harness the power of real-time, predictive analytics.
The transformation that I have described is one that Microsoft has already completed, and which more than 85 percent of the Fortune 500 companies have started with the help of our technologies. Microsoft is the only company that delivers the technology to help through every stage of the transformation, meeting customers where they are no matter where they are in their cloud journey.
With the availability of Windows Server 2016 and System Center 2016, IT will have a platform at their disposal that accelerates innovation and helps to guide companies in their transformation. And they will have a way to manage it all easily with new Azure monitoring abilities and updates to our Operations Management Suite. Additionally, Microsoft and Docker are extending their partnership to bring the benefits of containers – more rapid innovation, faster time to value for building and deploying applications – to more customers by making the Commercially Supported Docker Engine available to Windows Server 2016 customers at no additional cost.
I cannot wait to hear more this afternoon as Microsoft CEO Satya Nadella outlines the company's vision for the future of business and technology, how AI will be used to advance Microsoft's mission to help every person and organisation on the planet to achieve more and view into how the world's largest deployment of custom developed field-programmable gate arrays (FPGAs), in Microsoft Azure, can be used to solve some of the world's hardest problems.
IT professionals have a huge opportunity to lead their businesses through this exciting time and to turn these disruptive technologies into a supercharged engine — not just for growth, efficiency and opportunity, but for transformation and innovation as well.
The world's leading companies are betting their future on the Microsoft cloud, and IT plays a critical role in what they will become. Deploying Windows 10 and Office 365 will provide IT professionals with the most robust and secure technologies to drive this change. At Microsoft, we are committed to empowering IT professionals, who will help lead their organizations on their journey to digital transformation.