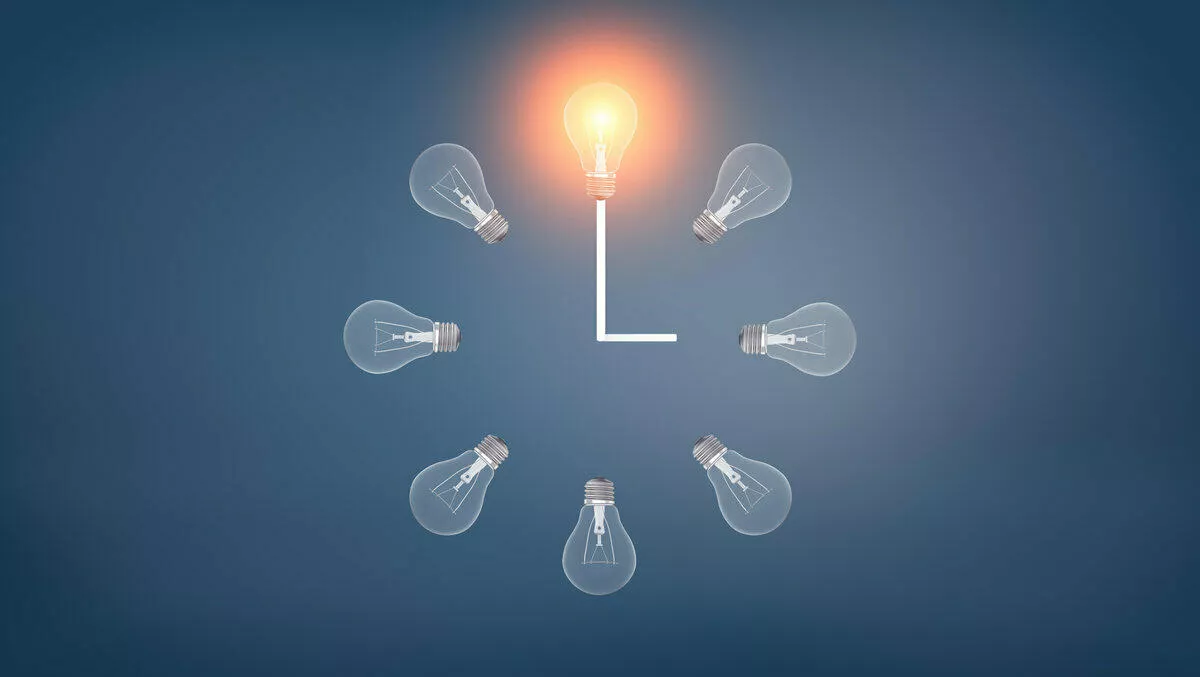 inTechnology to exclusively distribute master clock tech
FYI, this story is more than a year old
inTechnology Distribution has signed an exclusive distribution agreement with master clock developer Time Palette, to expand the availability of their master clock technology across the Asia Pacific region.
Time Palette is an Australian based innovator that has re-engineered a legacy technology and is disrupting a complete industry by delivering a modern customised platform with unmatched form factor, flexibility and connectivity options.
Unlike traditional master clock players, Time Palette's master clock range incorporates connectivity options in LAN, Wi-Fi and BLE, becoming an enabler for other technology.
Bluetooth Low Energy (BLE) technology allows Time Palette's master clocks to operate as part of the building services fabric, harnessing the power of BLE for real-time location (RTLS), digital wayfinding and many other smart IoT services.
This provides increased location visibility, security and safety of mission-critical assets and personnel.
"We are very excited about the opportunities we are creating for our partner network with Time Palette," says inTechnology chief executive officer Mark Winter.
"We focus our time and attention on distributing the number one vendor within a specific technology segment and no other vendor has the depth of product or a client-centric focus like Time Palette.
"We started talking with Time Palette during the development of our recently announced BLE LAB and Showroom and the conversation quickly matured into this exclusive Asia Pacific distribution agreement. Time Palette Master Clocks will be the first vendor to leverage our new Innovation LAB based on the Gold Coast."
"Our indirect sales channels are experiencing rapid growth, so we continuing to focus on expanding our distribution network," adds Time Palette managing director Donovan Ferguson.
"inTechnology Distribution and their partners are already working within our target client base across the Asia Pacific region and were a natural fit for us". "We were looking for a disruptive distribution partner to support our rapid go to market strategy with the knowledge and understanding of the value of how our technology helps their clients."
inTechnology Distribution will be targeting partners focused on the Health and Aged Care, Manufacturing, Justice, Education and Hospitality Industries and will stock the full range of Time Palette Master Clocks ready for immediate delivery.
"There has been a number of companies that have changed industries over the last 5 years and we see that Time Palette is going to be one of those innovative companies within the master clock space," says inTechnology Distribution RTLS product manager Vanessa Gillham.
"This will be a game-changer for our channel and their end clients will be the winners. We are already distributing Digital Wayfinding and Patient Engagement technology from Connexient, BLE technology from PoleStar, AiRISTA Flow's RTLS technology and Time Palette compliments all 3 and provides a partner with the ability to provide a full solution and not just a single product."
Related stories
Top stories