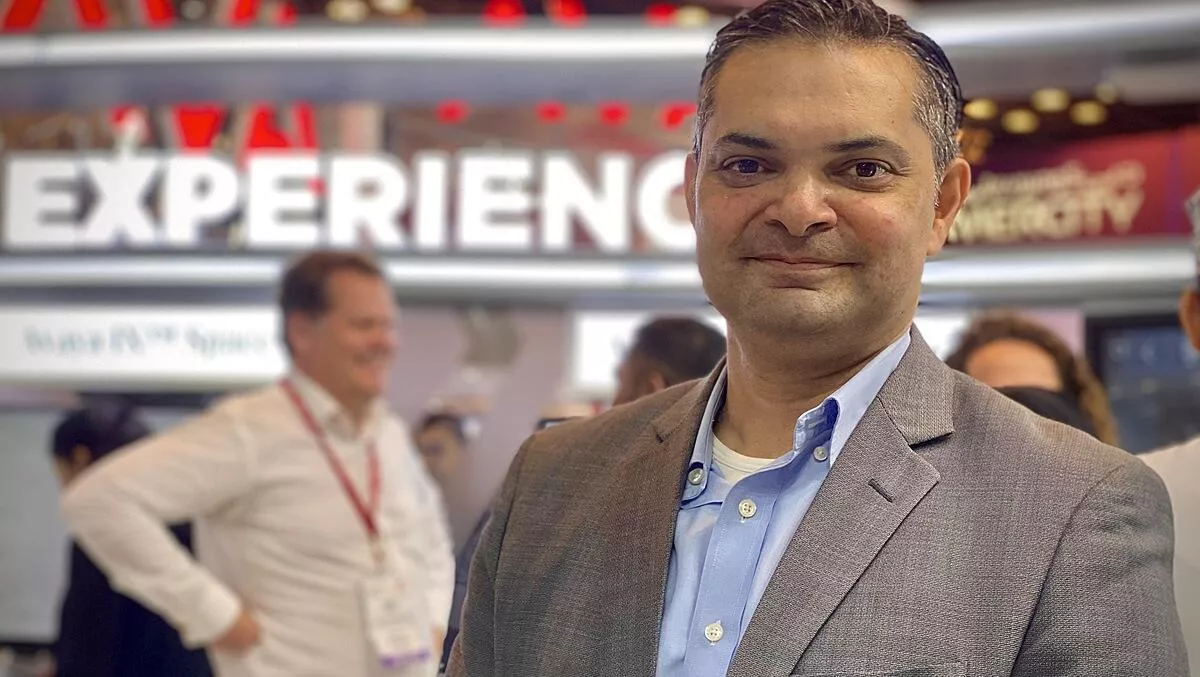 Interview: Avaya seeks to improve employee experience with unified workspace
FYI, this story is more than a year old
The myth of multitasking is one of the biggest productivity sinks modern employees deal with.
Avaya's solution to this problem has been to create Avaya IX OneSpace – and all-in-one intelligent workspace where employees can have insights into all their work-related apps.
It aims to use AI to automate mundane administrative tasks in a personalised interface.
Techday spoke to Avaya International sales engineering senior director Savio Tovar Dias about how OneSpace will affect employee workflows.
What are the capabilities Avaya IX OneSpace solution will add?
The positioning behind OneSpace is that it's focused on the employee standpoint.
Most large customers can there's been constant digitisation of many processes and tools employees use, and vendors are coming in from different directions and overlapping with their tools and offerings.
Today, what we're seeing is talent gets overwhelmed or frustrated in large enterprises, because of the complexity of the tools they have to go through and the distractions that happen when performing simple tasks.
At the end of the day, you realise you've done a lot of administrative tasks, but not accomplished what you actually came to do.
So what we're talking about is bringing together an employee experience that holds distractions in one area, automates mundane tasks, and lets employees focus on what is really important to them.
We've done integrations with ServiceNow, Salesforce, and Teams in Office365.
But we are looking to do further enhancements using a lot of the Microsoft tools, work with automation and machine learning elements that we can embed to help make an employee's day better.
The other thing that I realised when talking to customers is that many customers do not want to be tied down to a single vendor giving them everything.
They want to use their best-in-class apps, they don't want to let go of the investment, and OneSpace is what's going to help people bring all these different tools together into one single interface.
The back-end architecture is microservices-based, based on a single container, and that gives us the ability to customise very rapidly.
How do you see OneSpace continuing to develop?
Right now with OneSpace, we're trying to find a framework that can help us make it as autonomous as possible to the employee but protect the enterprise at the same time.
There is a fine line between how much control you can give out and how much you can't, so we have to make it very modular to keep both sides happy.
One of the key things is for the enterprise is compliance, data regulation, and who has access to what data?
Beyond that, there are external elements of security - how much can be copied across while empowering employees to automate tasks, not necessarily see all the data, which send a request and get an answer back with a resolution, without having access to all the data in the back-end.
What's the thought process behind including a virtual assistant in OneSpace?
The virtual assistant is going to help you with everything you put in OneSpace. So if you want to say, 'Put me into my next call' or 'Find the next time I can meet with Savio, look at our calendars together and find the next available time and get me a calendar invite to both of us', or 'look at my Salesforce, tell me how many opportunities are greater than $100,000 that we have for this end of this month? And can you email it to me and my PA.'
Those are the things that we want to do so employees can have a virtual assistant working on their tasks and automating certain things such as HR and service management processes.
What technology and digital work trends do you see affecting the UC space the most at the moment?
Video and public cloud are the present hype, but I believe the next ones that we're going to see is augmented reality starting to play a role with bringing intelligence to what you see both inside your video conferences as well as outside.
There will also be an element of bringing new ways of working together between content, collaboration, and workflow management.
Related stories
Top stories