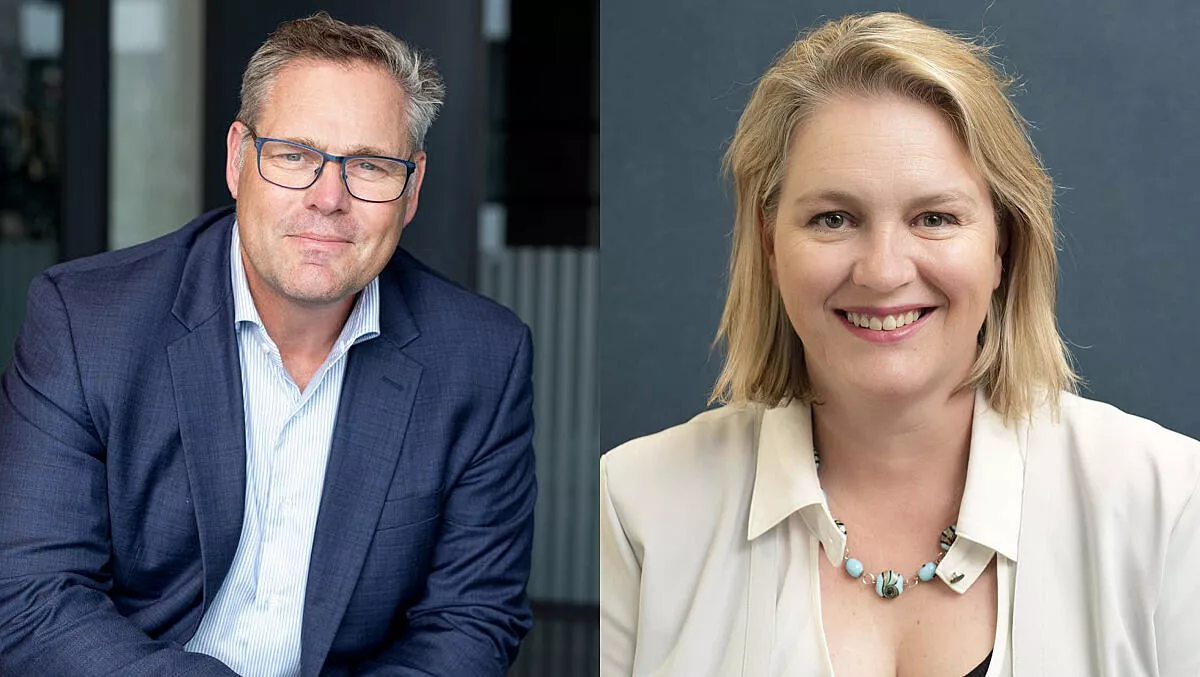 Interview: CCL & Canterbury DHB build IT backbone for healthcare
FYI, this story is more than a year old
Canterbury District Health Board (CDHB) leads the region's hospitals, medical centres and healthcare providers. There's no greater challenge to test a DHB's resilience than a disaster. The 2011 Canterbury quakes brought that truth to light and forged a path to a better healthcare system as the region rebuilt.
CDHB and Christchurch based service provider Computer Concepts LTD (CCL) worked together to improve healthcare IT by deploying HPE's ProLiant and 3PAR solutions and HPE Pointnext services.
They aimed to enable CDHB to move to a shared electronic health record and organise their unstructured data into useful insights – ultimately, improving patient care and healthcare efficiency.

CCL CEO Andrew Allan and Canterbury DHB/West Coast DHB chief digital officer Stella Ward talk about how they built a stronger IT system as a result of improving healthcare for everyone in the region.
Casting your minds back to the 2011 earthquakes, what IT systems did you have in place, and what was missing?
Stella Ward: We had nothing like our current range of systems, next-to-no integration and most of our servers were in one physical location. Our principle patient information system was available only in DHB hospitals, and we had three different patient administration systems that didn't talk to one another.
We had plans to create a shared electronic information system that would allow access to key information from points across the health system, but it wasn't a top priority. Then the earthquakes hit. With patient records unavailable there was no clearer demonstration of why we needed a system that would be available wherever it was needed, no matter what.
The HealthOne concept was born just a few weeks after the first earthquake and by August 2012 the first data was being contributed by general practices. It is used across five DHBs and there are more than 200,000 user views by more than 25,000 clinicians.
What prompted CDHB to select CCL as a service provider?
Stella Ward: CCL has a reputation for delivering innovative solutions in an efficient and timely manner. CCL also meets our business needs (including procurement compliance) and is able to provide a range of services from specialised data migrations through to advanced virtual desktops and data recovery.
The team are highly skilled, flexible, knowledgeable and extremely effective at helping us transform how we work, and empowering our team to deliver results on an ongoing basis. They have ensured we are leveraging the technology provided by HPE PointNext.
How did you approach the deployment of HPE's services and technologies for CDHB?
Andrew Allan: First and foremost, it was paramount to ensure the CDHB could offer uninterrupted health services to the residents of Canterbury. All change comes with risk – working closely with the CDHB and HPE, we identified, mitigated and managed these early in the program.
Secondly, rather than just a straightforward "lift and shift" mentality, we wanted to focus on a "move & improve" engagement. This is a future-focused transformation, designed to improve the CDHB's ability to continuously deliver health services to the region.
Stella Ward: We had two goals: Informed and data-driven decision-making. Support for operational management decision-making is provided by the web-based tool 'Seeing Our System'. It includes near-real-time visualisations of what is happening in our hospitals together with ad-hoc analysis, advanced analytics and regular reports/extracts for operational, governance and management purposes.
The other goal was for a more secure, accessible and stable health system applications through hybrid cloud. CDHB is embarking on a cloud transformation programme to better take advantage of emerging technologies to drive innovation and deliver greater value.
As host for a number of regional critical clinical applications CDHB turned to HPE Pointnext Services for hybrid cloud strategy expertise to help it achieve these business outcomes. interRAI, an application used to assess an older person's care needs has been migrated and is now operating successfully as a cloud-based application.
During the mosque crisis in 2019, how did the system assist medical responders and patients?
Stella Ward: During the initial response, systems that provided critically important data were instrumental in enabling us to provide the right care quickly. The South Island Patient Information Care System, Health Connect South and scOPe (which allows the optimal use of surgical time and people resources) all came into play within minutes of the first patients arriving at the hospital.
As more and more patients were discharged large numbers of those injured required ongoing care in the community and through primary care - all facilitated by integrated systems available to general practice, pharmacy, community nursing, physiotherapy, community mental health and other supports.
I understand the deployment has been internationally recognised as one of the highest performing health systems in the world by the UK's King's Fund. What are you particularly proud of?
Stella Ward: The report tells the story of our journey towards Canterbury's goal of providing integrated care for all – with technology and smart patient information systems as key enablers.
I am proudest of one of the other key factors in our ongoing success story, which is the development of critical, collaborative relationships across the health sector. The trust we have nurtured and built with our health system partners is the foundation for all things integrated.
Without it, you can develop smart systems, but people won't use them – a joined-up approach to health means people need to trust that you will do the right thing (and nothing else) with that most precious of information, their personal health data. Those relationships need to be in place and only then can technology live up to its full potential.
Andrew Allan: I am most proud of how well the teams across our three organisations have come together. Our different approaches, perspectives and experiences had the potential to add complexity. In fact, we combined really well and our collective insights and experience delivered a great outcome for the CDHB and the people of Canterbury
Taking a broader view of how technology can assist the healthcare industry, what are some of the key lessons you have uncovered from your experience?
Andrew Allan: The key lesson for me has been that once again the technology decisions and direction are relatively straight forward. The real trick is in ensuring the people, the leadership and the wider organisation, are on board and understand what we're looking to achieve from the onset. The role of clear and powerful communication throughout the program is essential to successful user adoption and engagement.
Stella Ward: Health is, and always will be about people. And in that respect, it isn't so much about what technology can do for health specifically, it's about what it can do for any people-centred organisation.
Take for example how we have used technology in delivering "Our People Strategy". CDHB utilises the Service Now platform, which is a great example of how technology-enabled strategic human resource practices can create a stimulating and supportive environment for employees, and contribute positively to work culture and performance.
Strategic outputs that use this platform include:
The introduction of Orderly Mobile – accessed by orderlies on-the-go via a smartphone, which delegated ¼ million tasks in its first year
A new outpatient scheduling system that manages and processes 500,000 appointments a year
Max., an online self-service HR portal which has resolved hundreds of thousands of requests or enquiries in its first two years
Is there anything else you would like to add?
Stella Ward: I am privileged to be part of a team that is committed to our long-standing vision of an integrated health system, with the patient always at the centre. That vision is now firmly embedded in our culture of clinically-led technology and innovation.
Knowing that what you do matters to real people, and the fact that technology plays a hugely important role in enabling us to deliver the highest possible standards of care is a huge motivator for me. I am proud of what we are achieving as a health system and for our people, and prouder still to be part of the team that uses technology so effectively to innovate and make things better.
Andrew Allan: Having executive support from the get-go, is essential. This is not a technology change - it's cultural.
Related stories
Top stories