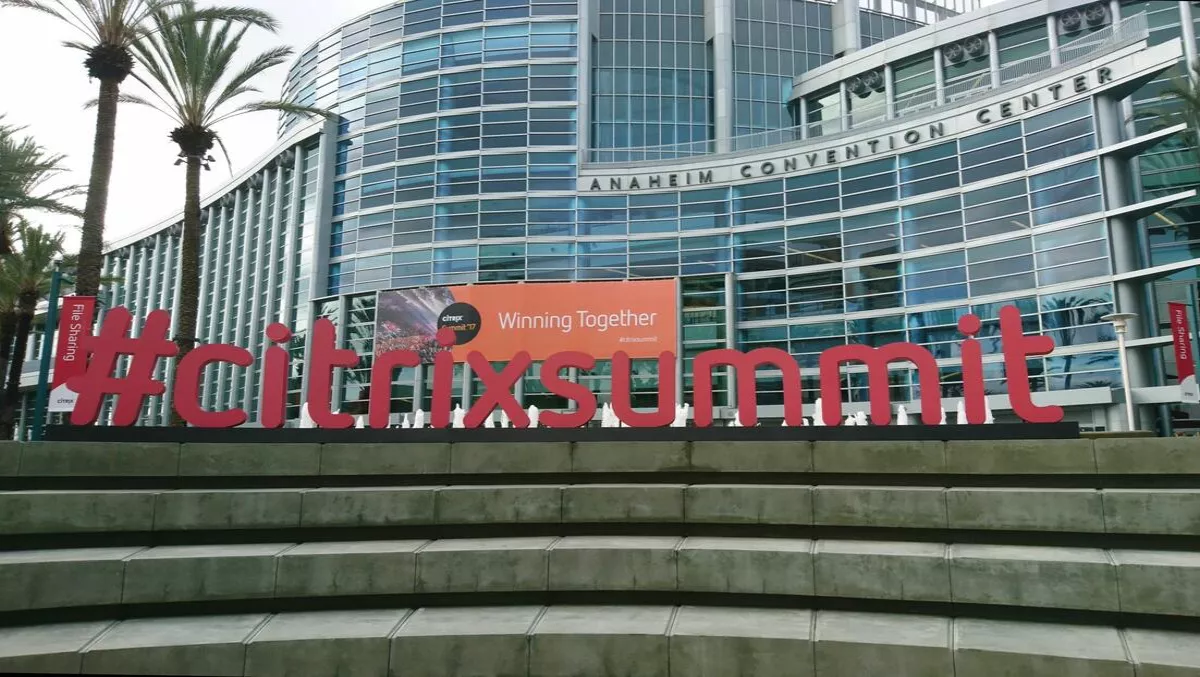 Interview: Citrix APJ committed to keeping local flavour in global success strategy
By Sara Barker,
Tue 10 Jan 2017
FYI, this story is more than a year old
Speaking from the Citrix Summit in Anaheim, Los Angeles, Citrix APJ Group VP Stanimira Koleva and Citrix APJ Partner VP Pankaj Narayan spoke about the well-placed region to capitalise on the themes of growth, partner collaboration and cooperation.
While the company's APJ region largely follows global strategy, which has been formed through mature and sophisticated markets such as the US. Koleva and Narayan say that more than 99% of Citrix product transactions were through APJ partners, which is mostly due to market configuration.
Koleva says that the ANZ market plays its part.
"Obviously Australia and New Zealand are one such source of information with regards to where the customers are going and the trends, particularly when it comes to cloud. The speed of transitioning to cloud. I would say Australia and New Zealand are among the leading markets."
However Koleva says APJ Citrix still puts its own touch on those strategies.
"If you think about APJ, starting from emerging markets such as Southeast Asia and India which is on the brink of becoming an established markets, then you have the regional markets with different challenges and opportunities. ANZ is much closer to what we see in terms of trends across the US and Western Europe.
Koleva says these different markets differentiate the company's strategy. With the message at this year's conference being "winning" in a very broad way, Koleva says that strategy is to do with the impact it has on culture and how the company interacts with its partners.
"I'm relatively new to Citrix and one of the first discoveries I had was that there was a lack of confidence in my teams and some of the partners also have seen quite a lot of shifts in market demand and competition. Some of our partners have lost faith in our ability to be relevant and to win our customers' hearts and investment dollars." Koleva says that is the biggest change the company needs to make, and Asia isn't much different – in fact there's an even bigger gap to fill in some of the smaller markets where the company has a light presence.
"This is where we're looking for distributors and a partner ecosystem to really strengthen and work with us as one," she says.
APJ customers and partners are also heavily interested in cybersecurity and the journey to cloud, Koleva says. Various governments around the world have been mandating security of intranets from the internet, and she says this has pushed cybersecurity interest in the channel.
"Our ability to expand the solutions to our customers and merge it with access and identity management and be more sophisticated in terms of the types of solutions we can execute on will obviously strengthen our position," she says.
She believes that customers and partners need to be focused on workspace transformation, such as uninterrupted operations and enabling people to continue working.
That, as well as the trend towards cloud and hyperconvergence will allow channel partners to focus on SMB markets for implementation, Koleva says.
Citrix is also putting a focus on simplifying its partner programmes to eliminate some of the complexity around navigating partner programmes applicable to multiple vendors and multiple deals.
"I fully agree notionally that there is scope for us to streamline and simplify. The one thing I'm fully aligned with that we also need in APJ, even more than worldwide is to improve the profitability for our partners. So the simpler and the bettwe would be a good things.
Narayan says that he's noticed a lot of programmes at play, and they have a dual purpose of working with partners to progress their own – and Citrix's – progress. He will be working with Craig Stilwell, VP worldwide partner sales, to develop the simplification.
"All of these programmes have grown up in different ways and are all stackable on top of each other. Which is all good, but I think for a partner that's handling multiple vendors it could be a bit confusing. The purpose of these programmes is to make sure the partner's making money and selling in areas we want them to sell in," Narayan says.
"I think the simplification that will happen is to look at the investments we're making and ensure there's an ROI to those investments. The second is to make sure there are simplified ways that partners take advantage of these programmes. The third is making sure that operationally we're running the programmes the way they're supposed to be run," he says.
"I'm going to make sure I apply the right programmes, he's got to simplify them and I need to make sure I execute them," he says.
"My understanding of what success looks like is how many of these programmes have been adopted and used. It's a good thing to have a programme but if partners are not using it, then that's telling you something. To me, seeing the programme dollars that go to partners is a key to success. The more dollars, the more success," Koleva says.
In terms of how Citrix sees the continuing relationship with current partners and quest for new ones, Narayan says that the company is well-served in core markets and core solutions.
"What we need is partners that will help us to get to that next stage, such as cloud and network. We have a great set of partners have invested a lot over the years and we will continue to invest back in them," Narayan says.
"We also need to create new markets and new solutions through a new set of partners. For APJ partners, you can't operate without them. For us, it's absolutely crucial to make sure we have a vibrant channel that is continually investing in us," he concludes.