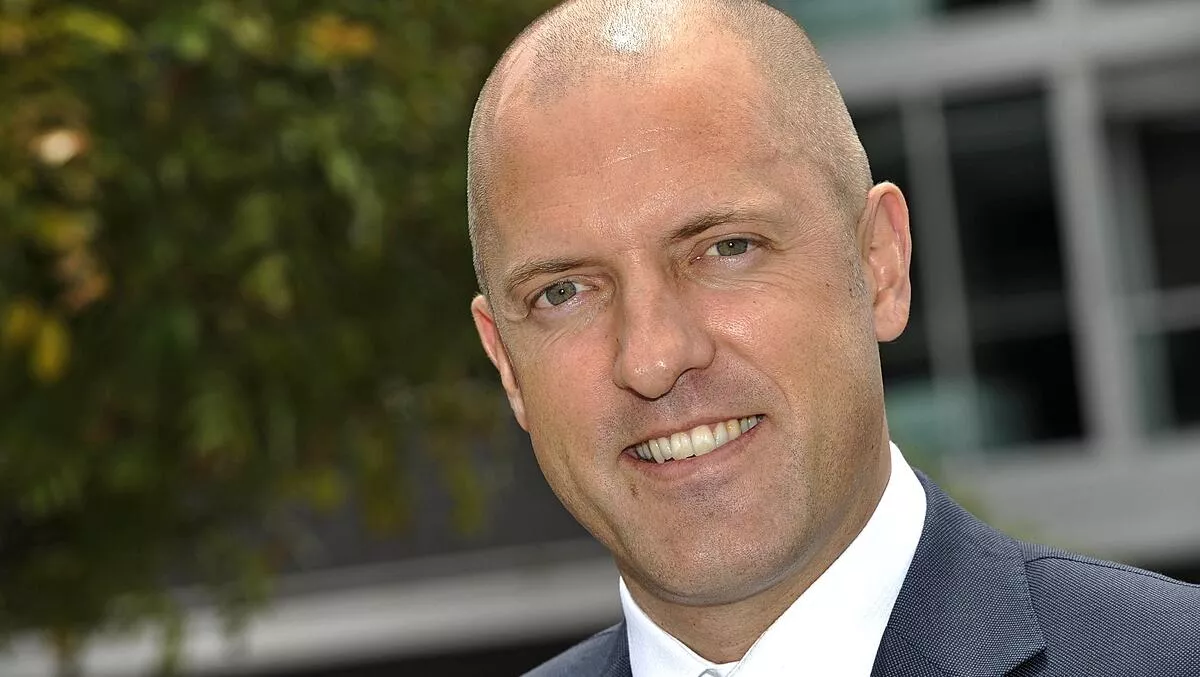 Interview: Ingram Micro's new managing director steps up to the plate
Thu, 30th Jan 2020
FYI, this story is more than a year old
Earlier this year, Ingram Micro announced that executive managing director Gary Bigwood was stepping down and would be replaced by Jason Langley.
Langley has 27 years of experience in the technology industry and has spent the past six years at IMNZ, primarily leading the advanced solutions business.
Prior to joining the company, he held senior roles in several large technology companies in the local market, including leading the Hewlett Packard enterprise sales team and working in the SAP ecosystem.
TechDay spoke to Langley about his goals for IMNZ in his new role and his leadership style.
Congratulations on your new role. What aspect of it are you most excited about in comparison to your previous role?
Thank you. It's going to be a busy and exciting year ahead and I'm thrilled to have been offered the opportunity to lead our New Zealand business into the new decade.
Ingram Micro is fortunate to have a strong leadership team supporting its New Zealand operation and I'm excited to be in a position to work more closely with each of our go-to-market teams to continue to improve on the business we've built together with our respective teams and channel partners over the years.
Whilst we feel we've got a lot of things right and made great strides in the areas of automation, efficiency, accuracy, value and partner choice over the last few years, we're also the first to acknowledge that we can still do more to provide greater levels of service and value to New Zealand's channel partner community.
We're in a good space as we head into 2020 and I genuinely believe the best is yet to come.
What are some of your goals for Ingram Micro in 2020?
Aside from the obvious financial and growth-oriented goals, first and foremost, there are a number of vendors, channel partners, retailers and e-tailers that I've not yet had the opportunity to meet, since my previous position was focused almost exclusively on infrastructure and enterprise software and solutions.
For me, it's an immediate priority to meet each of these partners, who are absolutely critical to our ongoing success. I'm eager to listen and learn from each of these interested parties as to what they feel we're doing well and where they feel we can improve, particularly in the areas of the business I've not yet spent a lot of time in.
I'm also eager to work with our go-to-market teams to leverage more of the intrinsic value Ingram Micro offers to its channel partners, through its volume of 220+ vendors, by creating even more in the way of holistic, heterogeneous solutions that combine to solve the business problems faced by our partners and their customers, or to simply meet their many, varied and unique technology objectives.
Our local cloud marketplace business is growing from strength to strength and I'm eager to continue to accelerate adoption of this fully automated (order to license delivery) platform for cloud license and user management.
Ingram Micro Cloud Marketplace makes light work of provisioning and end-user license management, which enables channel partners to spend time on more valuable activities.
In fact, they can even extend a front-end interface to their own customers, enabling them to self-manage.
Early last year, we introduced equipment/software/services financing options to the channel, in the form of LeaseHub. Whilst LeaseHub started well, there's always room for improvement and we've been listening to our partners and enhancing our solutions in this space over the past year.
So, of course, a goal for 2020 is to support our channel financing initiatives and provide our channel partners and their customers with options, choice, and comprehensive finance solutions.
We're working quietly away on a few new and exciting initiatives, which we expect to announce during Q1, and I'm excited to support those and get them to market as soon as possible.
How are you planning to achieve these goals?
We have a strong and capable team in place, who are empowered to drive the desired and agreed outcomes.
I will, of course, need and ask for their support to ensure that we achieve our shared objectives and those that I've prioritised in my new capacity.
How would you describe your leadership style?
My objective is always to work with key stakeholders to set the direction we want to head in and then empower them to figure out how to get there.
I'm a big fan of asking lots of questions, seeking input from those with the relevant expertise and then coming to decisions based on the merits of the facts presented.
I'll also never ask anybody to do a job I'm not prepared to do myself and believe that leadership is about showing the way and modeling the values and expectations rather than simply telling and instructing.