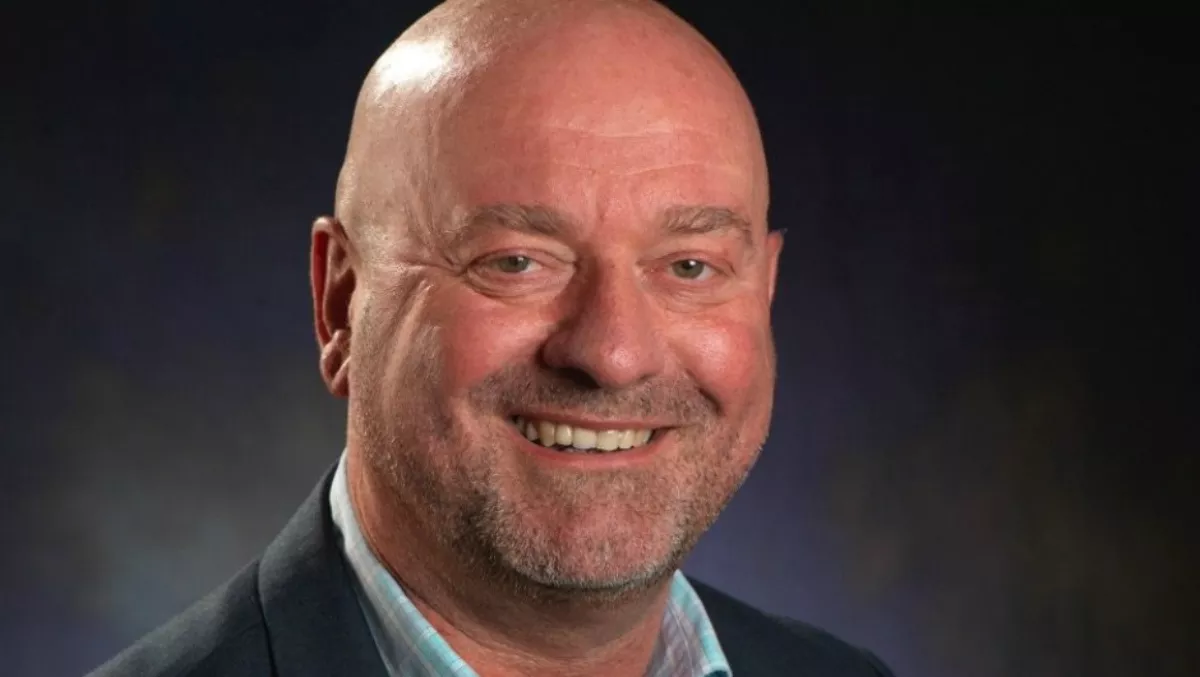 Interview: Ivanti 'gets serious' about Kiwi market
FYI, this story is more than a year old
Ivanti is 'getting serious' about the Kiwi market, with a new distribution deal with Duo, the opening of its first local office and ambitious plans for growth.
The company, which was formed this year from the merger of Landesk and Heat Software, has opened a Wellington office, appointing Vivien Tu as it's first New Zealand employee, taking on the role of Ivanti New Zealand territory sales manager, while Duo has been appointed as the exclusive distributor for Ivanti's security range.
Michael Bosnar, Ivanti Australia and New Zealand area vice president, says Tu is the first of what he hopes will be multiple hires in New Zealand.
"I've already set the challenge through her that I'd like New Zealand to be 20% of our business," Bosnar says, noting that New Zealand currently accounts for less than 5% of Ivanti's ANZ business.
The opening of the new office comes on the back of five years of acquisitions for Ivanti, which has acquired 10 companies during that period, providing it with more than 78 local customers.
"We felt we couldn't service those customers effectively by doing it remotely," Bosnar says.
Ivanti, whose local customers include the ASB Bank, New Zealand Police and Southern Cross Health, provides a range of IT management software solutions, including with security, IT service management, IT asset management and Windows migration via the traditional Appsense business.
Security growth
While the ITSM, ITAM and Windows migration businesses will be handled by select groups of Kiwi partners, including Fusion5 and DDS IT working with Ivanti, Bosnar says Duo will distribute Ivanti's security offerings exclusively.
"We felt it was important not only to secure our presence here but to also ensure we have some delivery mechanisms, and those delivery mechanisms obviously needed to be local," Bosnar says of Duo's appointment.
"We think they have very strong security capabilities and a very strong reputation in the market."
Bosnar says security is a key area for Ivanti in New Zealand, with Bosnar predicting 'massive trajectory growth', particularly among government clients, which he dubs the low hanging fruit.
In Australia the company has been strong with endpoint security and server security based around the Australian Signals Directorate's top four and essential eight which are prioritised lists of actions to make computers more secure.
Australian government sector customers Australian defence, customs, border protection and the Department of Human Services – the Australian equivalent of New Zealand's Ministry of Social Development.
"We've had tremendous success in that space and we're basically duplicating the success we've had in government in particular, and corporate, and doing the same in New Zealand," he says.
"The feedback I've had from the local market is that they've embraced the ASD top four and essential eight, which is great, but they haven't really embarked on the journey with regards to implementation so there is a lot of work to be done there." Security accounts for 'at least' 55% to 60% of Ivanti's Australian business.
The ASD has application privilege management, whitelisting, patching applications and patching operating systems as it's top four mandatory requirements for security computer systems.
"You do those four things and you'll have 85% of your vulnerabilities covered from an endpoint," Bosnar notes.
He says Ivanti's positioning of its security offerings around the ASD resonates well with end-customers.
"We take it a step further with our Xtraction business intelligence technology that sits on top of the ASD security framework, which gives dashboard visibility across all the core aspects of what makes up the ASD so people can get really clear, laser-focused visibility on their security framework."
Bosnar says he is 'bemused' at the lack of Australian and New Zealand resellers who are security specialists. It's an issue that has forced the vendor to broaden its search for partners.
"We've had to look at not just security partners, but partners who have expertise in Windows, in desktop, in the network security space and are looking at broadening their reach in the customer.
"Because if you're looking any type of touch to the end user, there has got to be security involved, and we're finding more and more end customers are taking into consideration operational functionality as well as security. They're looking at the impact to the user and the operations part of the business rather than just enforcing security policy that really is not workable," he says.
"I don't believe there are enough security focused partners and expertise in this market. It absolutely amazes me why. It is a growing market, there's a compelling need and as long as people are aligned to the user and the business impact of their security decisions, and not trying to address every single little flaw, the opportunities are significant."
Beyond security
Beyond security, Bosnar says ITAM offers Ivanti's New Zealand resellers the greatest opportunities.
"I'm absolutely astonished how many meetings I've had with customers who don't know what assets they have, who or where it has been deployed, what it's costing them or if it's secure or not. Most organisations are struggling with that.
"So the asset management part of the business is a significant upside, however it's a business sell, a value sell."
Bosnar says the issues Ivanti has had finding security partners is magnified in finding partners who have a consultative approach – at least in Australia.
"In Australia I can count on one hand how many people can do that. In New Zealand, I'm delighted because they're trying to knock down the door. I'm excited by the level of ability to do asset management practice here in New Zealand."
Bosnar says Ivanti will be spending the next few months training, enabling and having resellers shadow Ivanti's team in implementation.
"We need to get them to a point where they can do high level detailed design and implementation of projects, across each of our four areas.
"That will be a massive win for us."
He says Ivanti will also be leading the charge in some government accounts to win some deals which can be passed through the channel.
Bosnar says Ivanti is ulitmately aiming to go 100% channel. The best month this year has seen 80% business via the channel.
"If I can get to 80% to start off with the objective to get to 100% through channel, that's a good pathway."
Delivery will be 100% via partners, with the company not having any professional services capabilities here and Bosnar saying he doesn't believe it can be done remotely.
"We have put a line in the sand to say we're developing an ecosystem of partners to be able to deliver effectively our solution set in this market through partners in this market.
"We can not do it ourselves," he says.
"New Zealand has tremendous up side for us in our business. We have a point to prove to ensure we can duplicate the success we've had in Australia here."
Related stories
Top stories