Partner content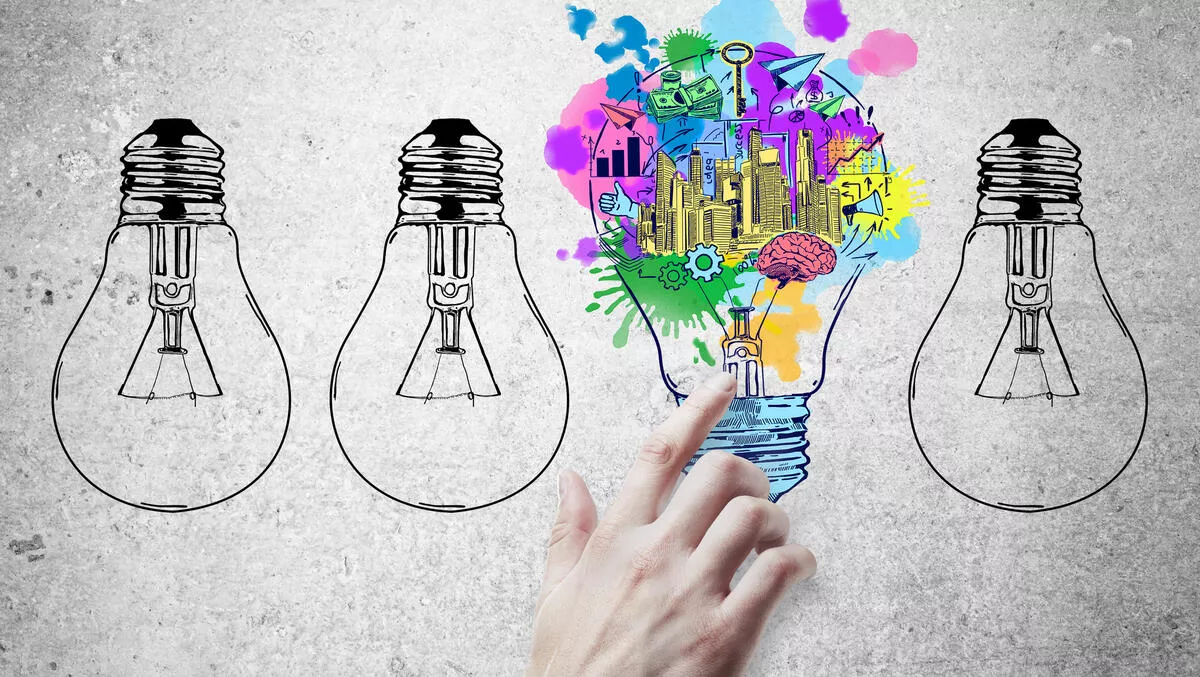 Interview: Mobile Mentor's take on what it means to be an award-winning Microsoft partner
This year Mobile Mentor was named the global 2021 Microsoft Partner of the Year for Modern Endpoint Management. It was a landmark win for a New Zealand-founded company that has made leaps and bounds with Microsoft technologies for countless customers - and one customer in particular.
The award recognised Mobile Mentor's work with United States-based end-of-life care provider Alive Hospice, which supports more than 3,600 patients and their families every year. Mobile Mentor worked with Alive Hospice to roll out Microsoft Intune, which makes it easier for the hospice to provision laptops for clinical workers, and tablets for patients.
This all happened just a few months before the COVID-19 lockdowns, which meant that hospice staff found it much easier to work remotely and provide care to people throughout the tough lockdown periods. Mobile Mentor's New Zealand head of sales Jared Pedersen says it was serendipitous timing for Alive Hospice as it was able to cope during the COVID-19 restrictions in the US.
The award recognition demonstrates that device management is a must-have, not a nice-to-have, particularly in the healthcare sector which has an important mission - to care for people. That mission would not be possible without the right balance of productivity and security.
Pedersen adds that the Partner of the Year for Modern Endpoint Management award is a great recognition of the company's work with Alive Hospice and the utilisation of Microsoft technologies, but partnerships are so much more than just awards.
Pedersen also understands the importance of partners from a Microsoft point of view - prior to joining Mobile Mentor, Pedersen was in charge of the Partner Award programme administration for Microsoft New Zealand until late 2017.
"Microsoft invests billions of dollars every year into their partner channel - from a Microsoft perspective it's sincere, and 95% - maybe even more - of all Microsoft revenue goes through partners. Microsoft naturally advocates its own solutions, but it also acknowledges the critical need for partners to take those solutions to market."
He says the Microsoft Partner Network not only recognises Mobile Mentor's credibility as a Microsoft partner but also allows customers to highlight their achievements as they adopt technology solutions.
"It's never just about hiring a partner to do a job for a customer. It takes mutual participation, it takes an understanding of the customer, and the customer needs to be equally as passionate about solving their business issue."
Microsoft also ensures that partners have the right resources, capabilities, engineering and sales skills to ensure that partners can provide the right solutions for customers.
"Microsoft focuses on building the infrastructure to help their partners, and they also help with things like marketing campaigns, competency training programmes and rebate programmes - it's all there," says Pedersen.
From Mobile Mentor's perspective, the company has shaped itself around Microsoft's products and services. The company provides modern endpoint management capabilities through Microsoft services. It's an area of specialisation that also enables the company to make the most of Microsoft's offerings.
Mobile Mentor chose to align with Microsoft technologies - mainly endpoint management like Microsoft Intune - after founder Denis O'Shea attended Microsoft Inspire in Washington DC a few years ago.
"Everybody at Mobile Mentor focuses on how we can leverage our Microsoft relationship for the benefit of our own business and our customers," says Pedersen.
"Being on that journey - making a decision, and then sticking by it, building goals around it, and being recognised for it - are all critical parts of making sure that you're getting all the goodness that you possibly can out of the vendors that you're aligning to."
He adds, "You only get out of a partnership what you put in. When we focus on key areas that Microsoft is investing in, we can make Microsoft's programmes work for us."
Collaboration between partners is also an important focus for Mobile Mentor. Pedersen calls this 'spreading partner goodwill', which means ensuring that no partner operates in a bubble. Competent partners working together can usually achieve more for a customer than any one partner operating on their own. It's all about leveraging complementary strengths.
"At Mobile Mentor, we do modern endpoint management, and we'll work with other specialist Microsoft solution partners and resellers for mutual benefit and that of the customer.
"Collectively, we can do much good as an industry for our joint customers and for the NZ economy in general."
Pedersen also has some advice for organisations navigating the partner ecosystem.
1. Practice and 'live in' the ethos that partners are better together.
"Identify where you play - be clear about it, and make sure that others in the industry know where you play. That way, it becomes easier to see where you, as a partner, can add value and where another partner can add value."
2. Relationship transparency encourages trust
"In a small market like New Zealand, you might think that it pays to keep information under wraps and be suspicious of any other partners out there. If you believe in partnering, then you'll be willing to, in the right way, provide transparency so that you can work closer together."
3. Practice friendly advocacy amongst partners
"When you're talking with customers or potential customers and they bring up a partner they're already working with, if you know that partner and can credibly boost them in the eyes of their customer do so. Being sincere and honest breeds good karma."
4. Drive commercial clarity
"When you partner, you need to understand what the partnership actually entails. Is this a handshake where you are both talking to a customer but there is no commercial arrangement between partners? Or is one partner going to be white labelling the other service? Are you going to be building an RFP together with that? Ensure you drive commercial clarity."
5. Avoid making preconceived assumptions about whether a partner is good for you
"There may be times when you've considered a partnership but aren't sure it will work. Give them a call or go visit them anyway.
"In all my time reaching out to other partners, there has been maybe one time where an organisation has said 'no, we don't want to partner.' In almost every other instance, there's some opportunity to come together.
"You might have to look at your service offerings versus theirs and stratify these more, or you may need to work out how you're going to work together. In almost all cases, there's going to be some way that you can mutually benefit by working together. Try not to make any preconceived assumptions about partners before you actually speak to them."
Related stories
Top stories