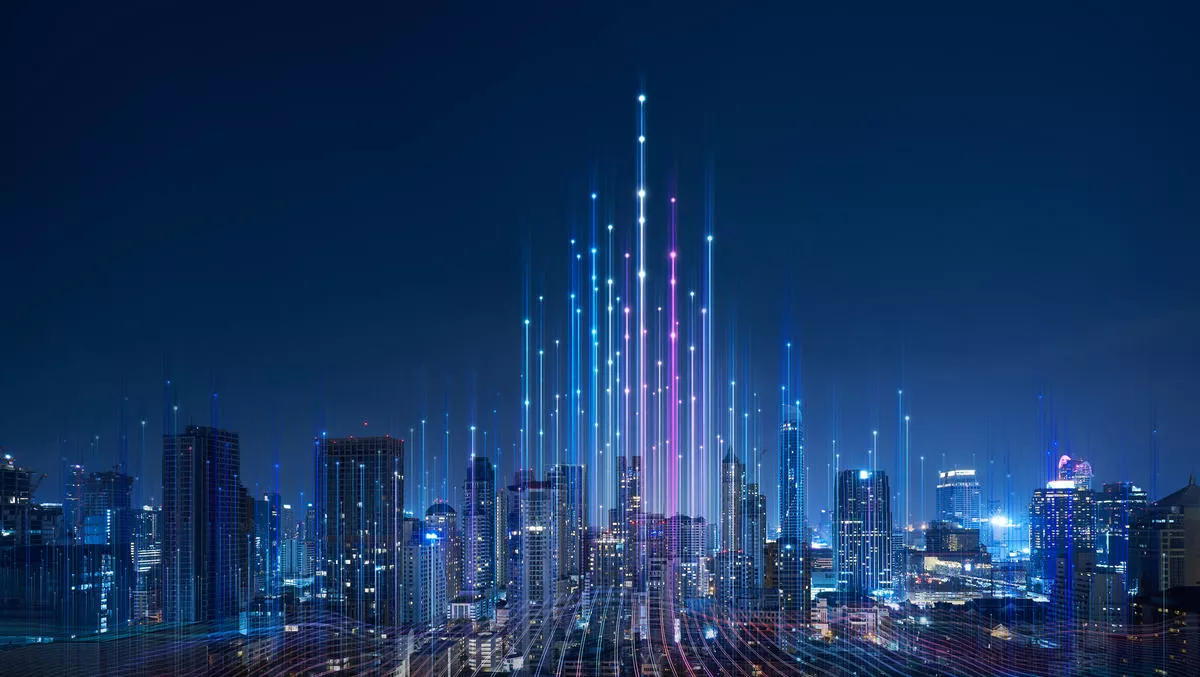 Interview: The intersection of technology and infrastructure amidst COVID-19
FYI, this story is more than a year old
Over the course of the COVID-19 pandemic, the world has seen significant shifts in technology, with new innovations and emphasis on emerging tech gaining steam as organisations clamour to secure business continuity. In some cases, entirely new technologies have been created in response to the 'new normal'.
This can be seen across almost all industries, and the construction and infrastructure sector is no exception. And, at the centre of the intersection of technology and infrastructure, is Bentley Systems.
Bentley Systems is a software development company that supports the professional needs of those responsible for designing, constructing, and operating the world's infrastructure, including roadways, bridges, airports, skyscrapers, and industrial and power plants.
TechDay spoke to Bentley Systems director of strategic industry engagements Mark Coates, who discusses how the pandemic has informed technology changes within the industry, the specific solutions used to ensure business continuity, and what the future looks like for construction and infrastructure.

Closing the gap
As an 'industry expert' within Bentley Systems, Mark's role can be described as a 'hands on' agent of the aforementioned intersection between industries.
"I suppose to sum up in a very short sentence, I'm here to close the gap between technology and industry," says Coates.
"So I highlight where industry is going and what is influencing industry at the moment — for example, right now that's carbon reduction ESG, with the goal to work more productively. I also highlight how industry organisations are achieving that.
When the pandemic hit, Bentley Systems, like many companies throughout the world, took their first COVID-19-related step into new technology with the adoption of Microsoft Teams. The company was originally planning to phase this in over 12 months — out of necessity, the IT team shortened this to eight weeks.
"That was a great foundation and a great confidence builder to actually then take that digital adoption and drive it further," says Coates.

New digital tools
Digital adoption only picked steam from there. SYNCHRO, a solution used sparingly by Bentley Systems pre-pandemic, suddenly became an essential part of the business in the midst of lockdowns.
SYNCHRO is a complete portfolio of integrated software and services for digital construction management. Together, they enable construction firms to win projects, deliver them more efficiently, and get paid, improving the use of data to optimise decision-making, resourcing, and profitability.
Coates specifically uses SYNCHRO 4D, which incorporates 4D planning of a construction site to improve the safety, reliability, predictability, and quality of complex projects.
"In a way, it's like running a digital twin of what you're about to build," he says. "So you can sit there in your office and simulate where the lorries and cranes come in, moving the materials, placing them in particular places.
"It gives the team advanced insight into the process, which is extremely powerful when you are on a very tight site.
Coates says the solution also helps keep clients appraised of developments within projects: before, clients who were unable to make it to site would receive verbal updates on projects, but now they are given an accurate visual representation of the work's progress.
Another critical piece of software used by Bentley Systems is LEGION Simulator. With this solution, teams can predict capacity across several scenarios and explore how pedestrians and crowds interact with infrastructure. The software helps enhance pedestrian flow and improve safety by allowing the users to test evacuation strategies at any point of the simulations.
"LEGION Simulator was already heavily used by the rail industry in the UK — it's now seeing other uses as well," says Coates.
"We use it to map out stadiums or tall office blocks in terms of getting people in and out of the building in a safe and sensible fashion, with a with a distancing measure put in place.
"It's another instance of using 4D digital planning to plot out the safest possible way to move forward on an infrastructure project."

Digital twins
Phil Christensen, vice president of digital cities with Bentley Systems, continues explaining how digital twins of infrastructure have helped cities, asset owners and engineering firms over the past year.
"With workforces suddenly confined to working from home, having access to a detailed 3D model of the asset they are responsible for has been invaluable in reducing the need for site visits," says Christensen.
"For example, one telecommunications company is using a digital twin of the streetscape across their network to plan for the rollout of fibre connections within neighbourhoods.
The adoption of digital twins can often commence by capturing the existing state of the city or asset using drone-based photography or vehicle-based LiDAR capture. The combination of this reality data can form a starting point for the digital twin.
Christensen goes on to explain, "COVID-19 has been a catalyst for many cities and asset owners to accelerate their digital transformation and creating and maintaining a digital twin is often part of that.
"Yet, it can be challenging to get started and so we are helping cities and infrastructure operators to start by capturing what they have and combining that with existing GIS and engineering data. This forms their first infrastructure digital twin or iTwin.
Bentley Systems' OpenCities platform forms the foundation for cities adopting digital twin technology and also helps them progressively increase the fidelity, breadth, and frequency of update of the digital data describing the physical asset. For digital twins to be truly valuable on an ongoing basis, they have to be kept up to date as the physical asset evolves.
Like many other digital technologies that have been accelerated during COVID-19, digital twins are quickly moving from being experimental to mainstream — and will undoubtedly continue to evolve as the COVID-19 recovery proceeds.
To learn more about Bentley Systems, click here.