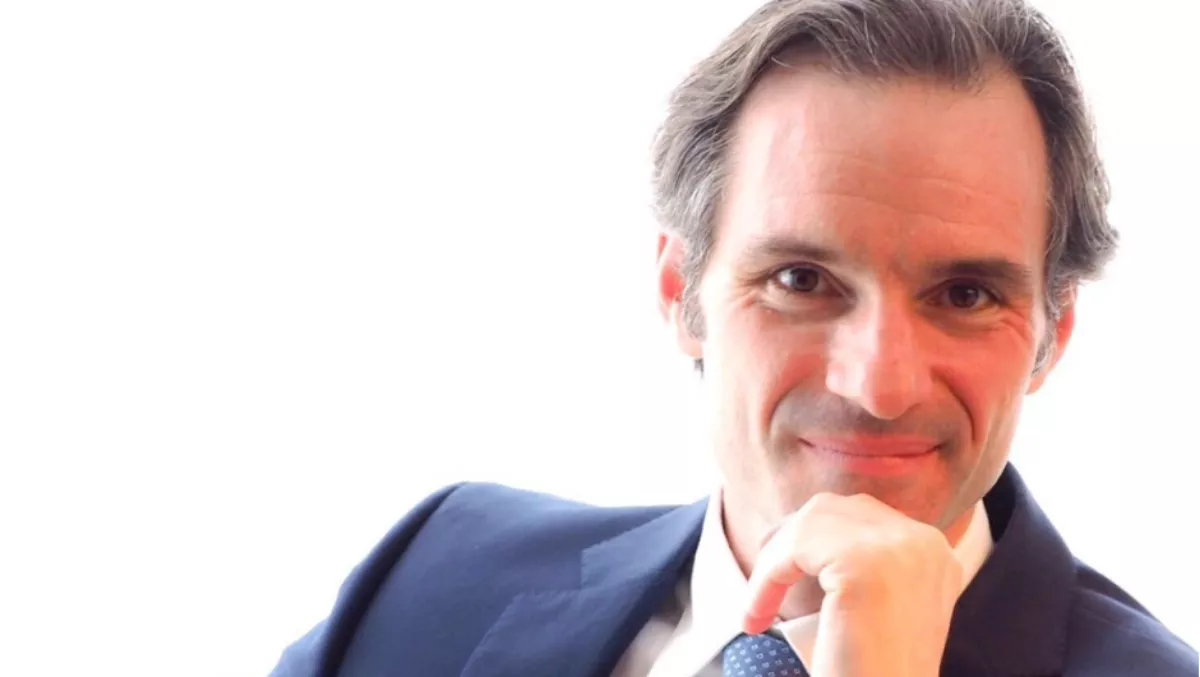 Interview: WatchGuard's rapid APAC expansion and what's ahead for the security channel
FYI, this story is more than a year old
WatchGuard Technologies has carved out its cybersecurity leadership across the globe through a wide product portfolio, channel partnerships and a network of solutions that block millions of cyber threats every year.
In the Asia Pacific region, the company is experiencing accelerated growth as part of its efforts to expand and its strong product roadmap. We talked to WatchGuard's vice president of Sales for Asia Pacific and Japan, Sylvain Lejeune, to find out more.
On a local and a global scale, Lejeune says the threat landscape is global because malware authors tend to reuse malware code, however organisations' awareness, education and readiness vary from market.
"One appliance, whether physical or virtual in the Cloud, integrating multiple security services is the way to go to prevent, detect and respond to new and evasive cyber threats both at the network and the endpoint. This is our value proposition and differentiation in the marketplace which we bring to our partners," he says.
He highlights the issue of WiFi security, particularly on public networks. Network hacking is now being committed by amateurs. Channel partners need to know how to address end-clients who use WiFi networks.
"We strongly recommend you provide them with a Wireless Intrusion Prevention System (WIPS) that includes Marker Packet technology – basic WIPS that most channels and partners are currently promoting is not enough to successfully prevent man-in-the-middle attacks (and other attacks, eg, Denial of Service (DoS) Attacks, Rogue Client, Honeypot /Evil Twin AP, etc)," he explains.
This is what drives WatchGuard's innovation for cybersecurity solutions packaged purely so partners can sell, deploy, integrate and support enterprise-grade security.
"The great advantage of having a community of 1,500 WatchGuard One partners worldwide is the reach this gives us: our end clients, whether distributed enterprise or SMBs are across all industry segments. This is why it is crucial for WatchGuard to offer layered security solutions to cater to the various industries so our channels can be relevant to their clients."
The company's strategy has served it well: Its Threat Detection and Response offering recently ranked as one of Gartner's 10 Coolest Network Security Products of 2017.
Taking that momentum through to its core mission, Lejeune explains that WatchGuard will continue to support its partners and drive its expansion through four main initiatives:
Geographical expansion. In January 2018, WatchGuard will expand in-country sales and subject matter expertise in New Zealand to address the growing security requirements of our New Zealand & Pacific Islands partners and clients. In parallel, we are expanding in Southeast Asia in markets such as Thailand, Vietnam, Cambodia, Laos, Indonesia and the Philippines. In Japan, we are increasing our coverage of the large and diverse Japanese market
Expanded product portfolio. We have a very strong product roadmap heading into 2018 that include multi-factor authentication, security of applications and workloads in public clouds (AWS and Azure), and our Cloud service to run management, analytics and visibility capabilities
Channel recruitment. Our go-to-market strategy is 100% through channel partners. In ANZ alone, we have 68 Silver and Gold partners who are a part of our WatchGuard One channel program, and hundreds of active registered resellers. We're looking to add more partners to target additional industries, use cases and geographical areas
An expanded MSSP (Managed Security Services Partner) program to help our existing partners move in that direction.
WatchGuard's APAC business has grown right alongside its global headquarters and Lejeune says it's all about pairing the right security experts with WatchGuard and its partners.
"Our solution portfolio expansion has allowed APAC to grow at double digit growth each consecutive quarter for the past 3 years. And we expect 2018 to be a big year in APAC for WatchGuard!"
Next year the company will be keeping a close eye on Security-as-a-Service. The company already has a MSSP program, its product portfolio and an ecosystem of technology integrations, Lejeune explains.
"Enterprise IT, business users and consumers alike are moving rapidly towards pay-as-you-go, on-demand consumption of services. It is not about owning assets any longer, it is about paying for what I use," he says.
"Our MSSP program supports that trend and we are putting increased efforts and focus to enable our partners to innovate with layered security-as-a-service offerings. "
The company will also launch a number of security solutions and services next year. These include a multifactor authentication offering as well as integrations with workloads in public clouds, an analytics platform and other capabilities for network and endpoint threat correlation.
Lejeune says the company is committed to making it easy and cost-effective for partners and resellers.
"We are driving a number of continuous initiatives, including partner portal enhancements, making additional marketing & sales collaterals & resources available, continuously striving to make our solutions easier to deploy and integrate."
He notes that channel partners and customers are impacted by a number of emerging trends such as increased public cloud adoption, as-a-service models and other technologies in the security space are gathering momentum.
"Over the last two years, we've had major new product or capability releases pretty much on a quarterly basis: that is truly innovation at speed! This is why we already launched virtual & cloud security solutions, Wi-Fi Cloud managed access points, to align with this fast-changing technology environment and threat landscape," he says.
"Looking ahead in 2018, stay tuned for product announcements from WatchGuard in Security as a Service, expansion of our Firebox security services, Multi-factor authentication following our recent acquisition of Datablink, and additional capabilities in network and endpoint threat correlation. Year 2018 promises to be exciting with a lot of innovation for our clients and partners," Lejeune concludes.
Related stories
Top stories